America's Fittest Couple Challenge 2: Rachel and Vince Week 1
Read as Rachel and Vince reacquaint themselves with the gym and get back into consistently exercising.
Heading out the door? Read this article on the new Outside+ app available now on iOS devices for members! Download the app.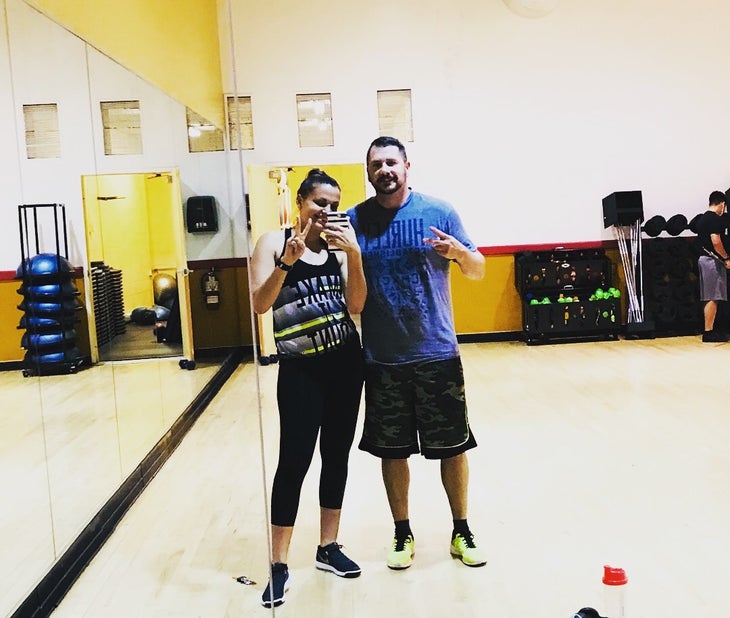 We did it — we made it through Week 1! We are proud of ourselves for (pretty much) staying on track and not losing momentum.
Being the first time we have ever really worked out together, it was initially a challenge to get acclimated to each other. The first few days consisted of us feeling out the gym, finding the correct equipment and learning the modifications. I relied heavily on Vince because my previous gym experience was limited to cardio equipment and the basic TRX and weight area. Venturing beyond that has always been foreign to me, so I can understand why a lot of women (myself included) don't explore more. It's intimidating, especially when you CLEARLY have no idea what you're doing — like myself. Luckily, after a few days, it felt a lot more comfortable.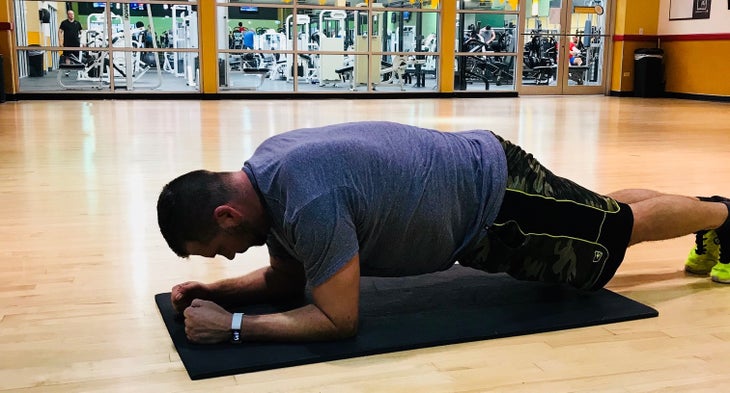 Vince relied heavily on me to keep us on track during the workouts. I let him know the reps, and then he pretty much took it from there. Proud girlfriend moment: Vince was so understanding and patient with me, and he took time out of his own workout to make sure I had correct form and knew what I was doing before moving on to his own workout.
We are both happy that the Challenge is bringing us closer together.
One week in and we are already feeling the pain. Vince's soreness typically arrives the day after a hard workout, while mine has a delayed reaction. We both agree that feeling sore is a great feeling to have — we did something right!
We were not perfect, though. Our eating habits were not the best, and we took two rest days instead of one. Our game plan was to get back into the rhythm of going to the gym, and then for week two, add in the nutrition plan.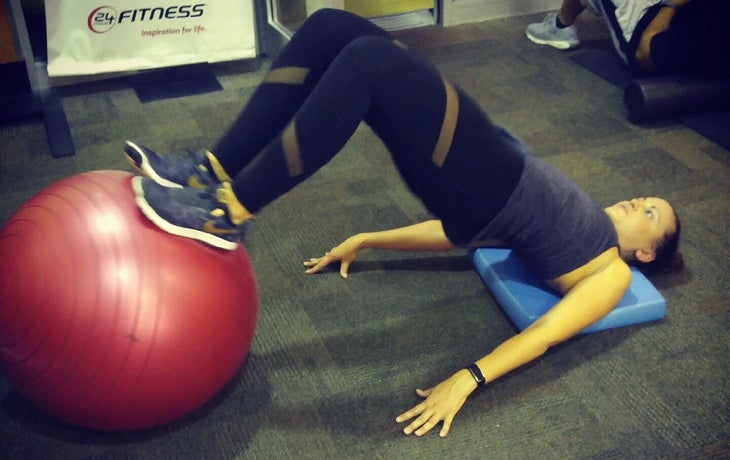 Sunday was a HUGE prep day! I am big on meal prepping — the only way to be successful is plan and prepare for the week ahead. I suffer from high anxiety, so if I am not prepared or organized, my anxiety goes sky high.
As we enter Week 2, we are going to eat better, be more organized, and push ourselves that much further and harder. Weight will be increased and limits will be met, and we are excied to see where we'll be at the end of the week. Stay tuned!
We hope you join us, and make sure to follow us on Instagram where we will be posting photos along the way.
Are you a couple that wants to live the fit lifestyle? It's not too late! Join the America's Fittest Couple Challenge 2! For more details, click here.