Working Out as a Couple
Here are eight ways to get your other half to join you on the road to fitness!
Heading out the door? Read this article on the new Outside+ app available now on iOS devices for members! Download the app.
They say that the couple that plays together, stays together — but what about the couple that sweats together? Well, they get healthier together.
In a study published in the journal JAMA Internal Medicine, researchers found that men and women shed more weight, get more active and are more successful at quitting smoking when their partners are pursuing the same fitness goals. In fact, men and women were more than twice as likely to lose weight when they teamed up with their significant other compared to going it alone.
Benefits of a Devoted Partner
So how does having a participatory significant other help you reach your health goals? Bonnie and Steve Pfiester, certified personal trainers who have been married for 23 years, think it comes down to three things: accountability, expression of love and bonding.
Accountability.
Left to our own devices, we can easily justify a cheat meal or skipping a workout. "A spouse offers the maximum amount of accountability — they see what's in your pantry and what you look like naked," says Steve, who serves as a trainer on such weight-loss reality shows as A&E's Fit to Fat to Fit, VH1's Bridal Bootcamp and Fat March on ABC. "On the flip side, a spouse also has the ability to sabotage you more than any other person — it's incredibly difficult to diet while your other half is digging into a huge bowl of ice cream or drinking your favorite wine." However, when your spouse is on board, you have someone to help talk you out of sabotaging your success. When one is weak and discouraged, oftentimes, the other one is strong and encouraged.
Expression of love.
Supporting each other is an expression of love. "A healthy, strong marriage requires making sacrifices," says Bonnie, an NPC Bikini winner Masters Over 40 and Open. "Most married couples recited vows saying, 'I take you for better, for worse, for richer, for poorer, in sickness and in health.' Yet many people don't want that to include 'for exercise and for diet.' If you truly love one another, you should support each other even if it requires sacrifice."
Bonding.
As you strive together toward a goal, you share one more thing in common —you share the same gym culture, lessons, challenges and achievements. "It is also easier to appreciate each other's efforts more when you experience the same process together," Steve says. "Committing to a healthier lifestyle also creates more opportunities to spend time together. You don't have to do the same workout to benefit from going to the gym together; even a car ride to the gym can be a valuable piece of time together in this busy world. Food prep can also be a joint effort and create more moments to connect."
How to Get Your Other Half on Board
If you want to get your significant other to join you, you'll need to know how to communicate your needs properly and map out how your partner's support would look to you. Bonnie and Steve Pfiester offer a few ways to win over your other half:
Set up friendly competition with rewards.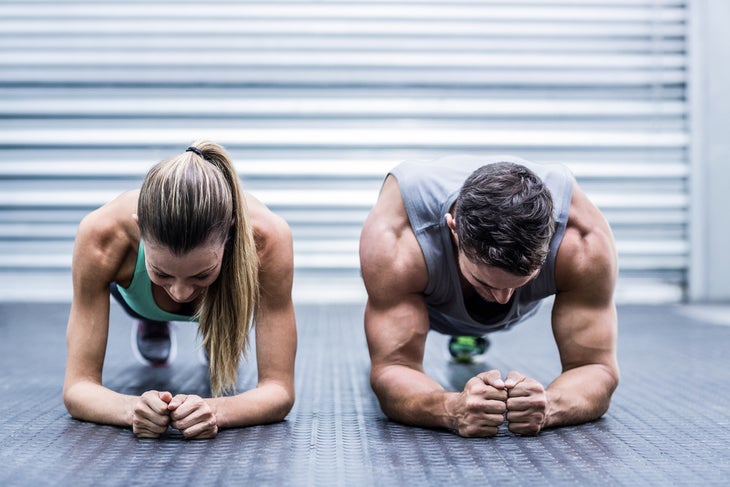 Appeal to your spouse's competitive side and agree on the terms and the prizes (such as a new wardrobe or a beach vacation). Who doesn't love to win?
Explain the gravity of your need for change.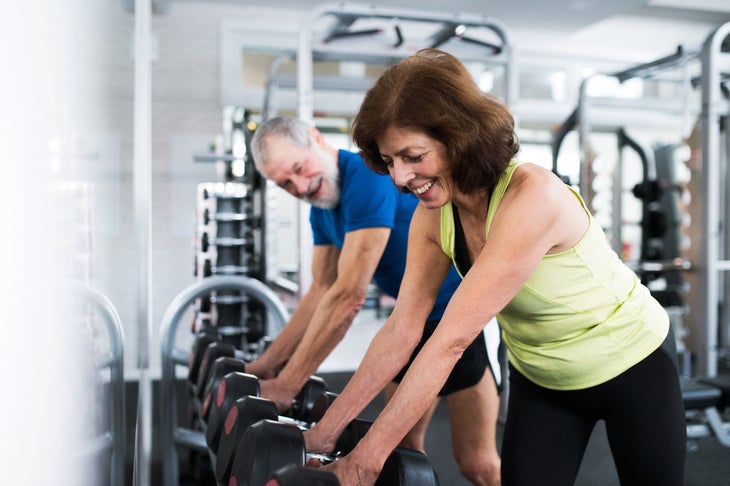 If you were an alcoholic, your spouse probably wouldn't bring alcohol into the house or keep taking you to bars. However, people struggle with food addiction all the time without the proper support from their loved ones. Once people understand just how much your unhealthy lifestyle is ruining your life, they can understand what it will take to get you living clean and healthy.
Celebrate your wins.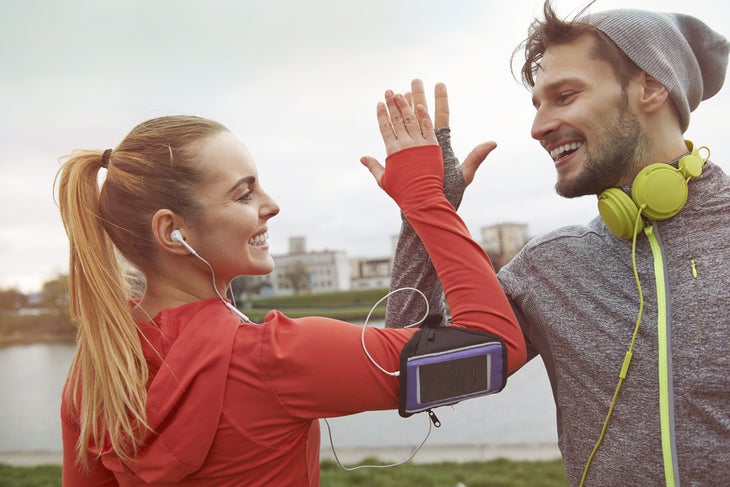 Share your victories, tasty, healthy finds, success stories, inspiring quotes and what you are gaining from your new healthy lifestyle. Unfortunately, most people focus on what they have to lose and never realize all that they have to gain — which feels better than any cake tastes. Fitness is contagious, and it won't be long before your other half decides to jump on the health train.
Put yourself in your partner's shoes.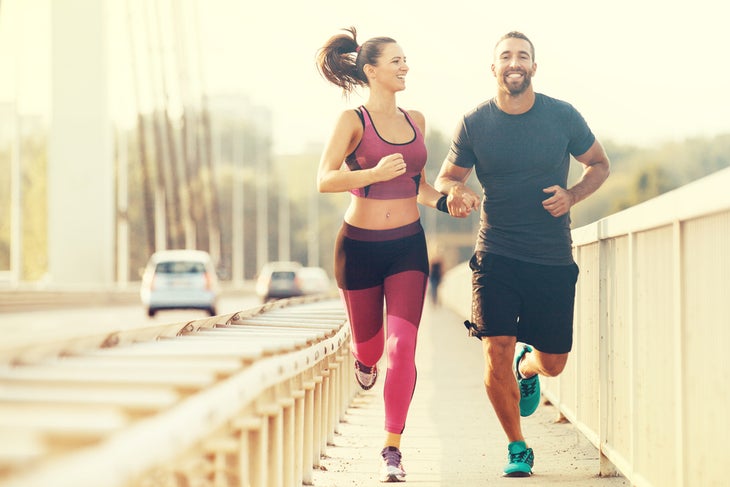 If your spouse doesn't want to exercise, what does he or she like to do? Does your mate play golf or like to swim? Even if you hate golf, that could be the start of doing healthy activities together. As you support your partner in his or her activities, your loved one is more likely to support you in yours.
Shift your focus.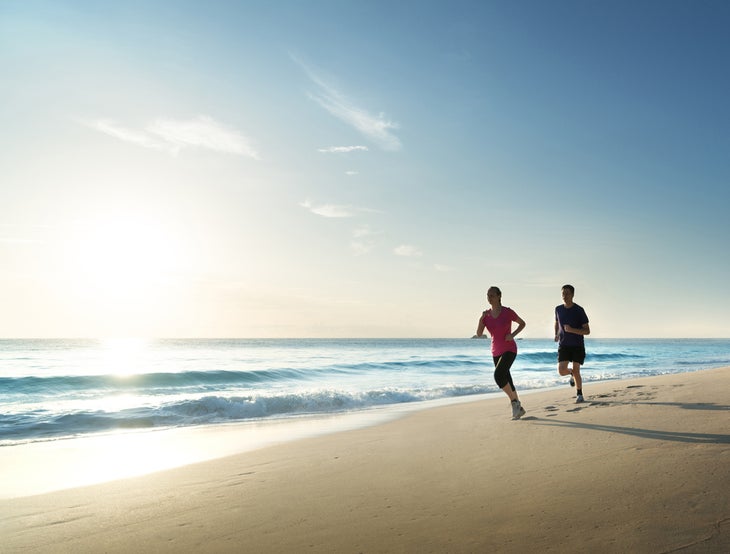 If you want to make healthy changes, it may start with replacing unhealthy activities for healthy ones. Most people go out to eat simply because it's an easy date idea. Trade a pancake breakfast for sunrise kayaking. Swap burgers for bowling. There are so many healthy, fun activities that aren't centered on food.
Start small.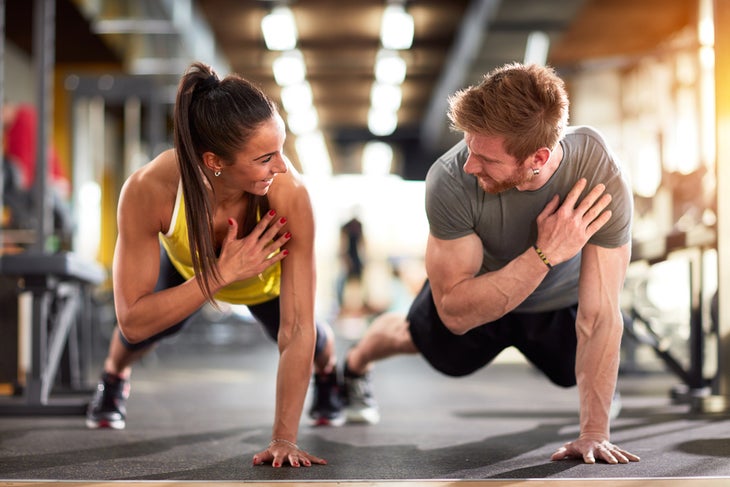 Ask your partner to join you for a specific period of time — and hopefully once that time period is up, he or she is seeing the benefits and wants to keep going. While a healthy lifestyle should include lasting changes, it is important to set clear goals with deadlines followed by healthy breaks for downtime, cheat meals, vacations and celebrations.
Win him or her with your "why."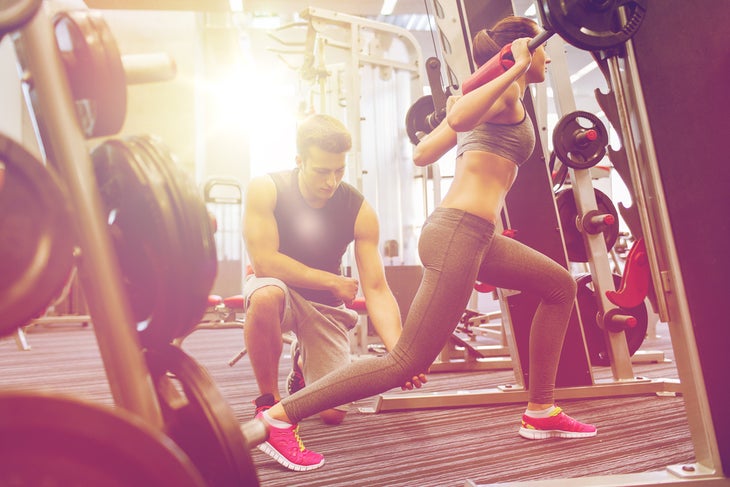 It is crucial you develop a strong "why" so your goal, and its importance, is very clear to you and your mate. It's not enough to just want to be a number on the scale or to just get healthy. You need to know what achieving this goal will do for you and your loved ones. Discovering a "why" worth fighting for requires work on your part. You have to ask questions like, "Why do you want to lose weight?" and follow your answer with another "why?" If you ask enough "whys," you will get an answer that is worth a fight you can win.
Do not cast your fitness vision on your family.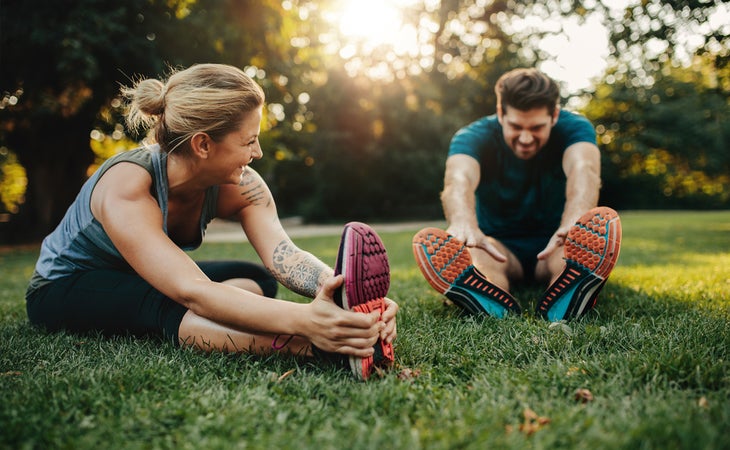 Many people make the mistake of forcing the entire house to suddenly be on a diet, which can cause serious backlash. Instead, help your mate uncover his or her own goals while independently working toward yours.
If All Else Fails
If you don't have a significant other, or simply cannot talk your partner into participating in your new, healthy lifestyle, that doesn't give you an excuse to give up. Find a different support system: a friend, trainer, gym members, a support group, neighbor, co-worker or even a Facebook friend.
"If you decide to go it alone, you are setting yourself up for failure because you will be able to fail with no one watching," Bonnie says. "If you are limited on support, consider blogging about your journey for added accountability. The more people who know what you are doing, the greater chance you have of success."
Are you a couple that wants to live the fit lifestyle? Join the America's Fittest Couple Challenge 2! For more details, click here.