Fit For Two: Close-Grip Wall Push-Up
Target your triceps and place less strain on your back with this close-grip approach to a regular wall push-up.
Heading out the door? Read this article on the new Outside+ app available now on iOS devices for members! Download the app.
How to do it: Stand up straight in front of a wall, placing your hands against it, and make a diamond shape using your forefingers and thumbs (your forefingers should be the top of the diamond, your thumbs the bottom). Step back until your arms are extended. Keeping your body straight, bend at your elbows until your nose nearly touches the wall. Push through your hands to return to the starting position.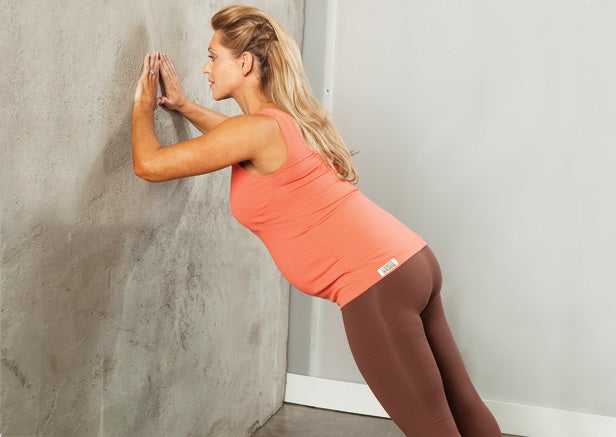 Tips:
Don't lock your elbows when extending your arms.
The closer you stand to the wall, the easier this move is to perform.
Your heels might lift off the floor slightly, but try to keep them as close to the floor as you can.