10 Things You Must Do To Lose Fat
Your fat-loss plan shouldn't be left to chance. For best results, always adhere to these golden rules.
Heading out the door? Read this article on the new Outside+ app available now on iOS devices for members! Download the app.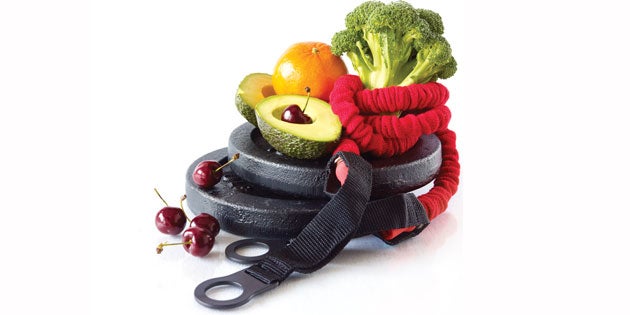 1. Get your head into the game. Not feeling it today? Peek at old Oxygen issues, or watch a clip of your fave workout video. Instant motivation!
2. Be prepared. You can wing a workout, but having a plan means that it will be harder to slack off.
3. Hydrate! Plan to take in up to eight ounces of water every 15 to 20 minutes during your workout.
4. Aim higher. If your set calls for 10 reps and you feel you can do 12, do it! Copping out before you max out is only cheating yourself.
5. Switch it up. Crosstrain using different techniques (e.g. running, dancing and strength training) throughout your program; it helps to ensure that you are being challenged.
6. Don't push through injuries. Would you rather take a few days of rest, or risk permanent injury? Thought so.
7. Write it down. A journal can help you see what muscles you need to bring more focus to.
8. Shun the scale. Daily weigh-ins can snuff your motivation; instead, go by how your clothes feel.
9. Keep it progressive. If your runs start to seem easy, increase the intensity.
10. Stay positive. Didn't run as far as you wanted to? Don't be blue – you now have a goal for your next workout!