Heading out the door? Read this article on the new Outside+ app available now on iOS devices for members! Download the app.
1. Ginger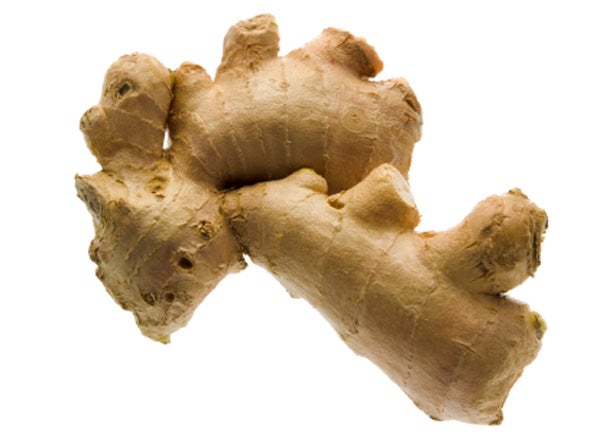 This root has the spice it takes to get your metabolism running laps. It's a vasodilator, which means it expands blood vessels to increase body heat and metabolism by as much as 20 percent.
Try this citrus ginger salad or vanilla oolong chai! 2. Garlic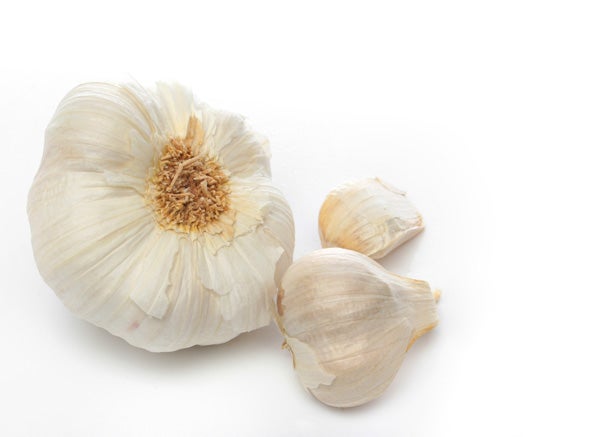 An Oxygen favorite for flavoring any clean dish, this spicy bulb is known as a thermogenic, packing enough power to keep insulin levels low to maximize fat-burning and boost metabolism. Garlic also supports a healthy immune system, according to The World's Healthiest Foods, written by food expert and author George Mateljan.
Try this garlic baked chicken or Spanish-style quinoa! 3. Plums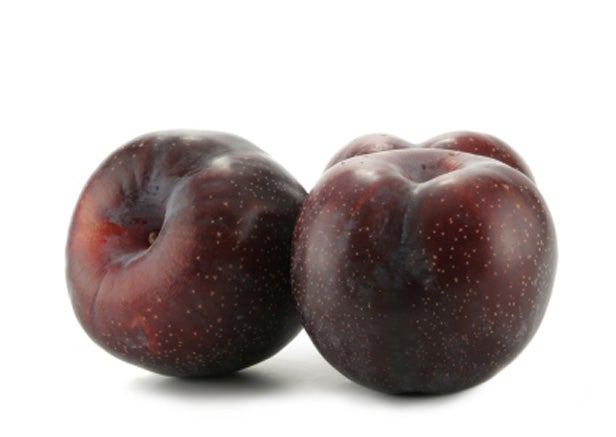 Mother Nature's "eliminator." Plums are a great source of fiber, which can help keep you regular – an important (and often overlooked) piece of your fat-loss puzzle. According to Mateljan's book, just one plum has up to two grams of fiber, or about eight percent of your daily recommended intake (which is around 25 grams per day). Double up your serving and you're up to four grams of fat-fighting fiber!
Try this energy-boosting Lemon Plum Shake! 4. Extra-virgin olive oil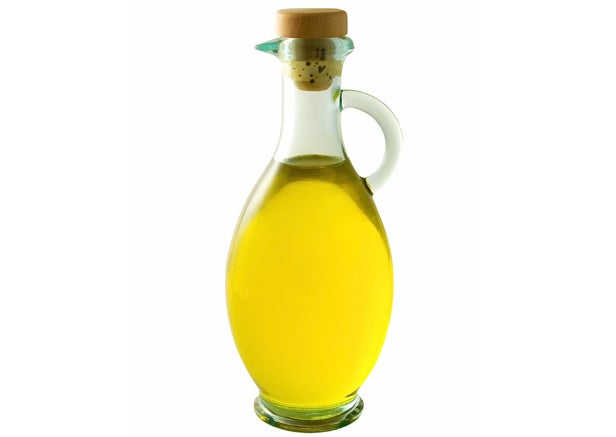 Like rock, paper, scissors, good fat trumps bad fat. A recent study suggests that the monounsaturated fats (like those found in "EVOO," thanks Tosca Reno) increase the breakdown of fat in fat cells. Also, swapping other fats, like saturated oils and butter, for extra-virgin olive oil is a better, waist-happy option overall.
Try this Mexican stir-fry or this shrimp and pasta with walnut pesto! 5. Balsamic vinegar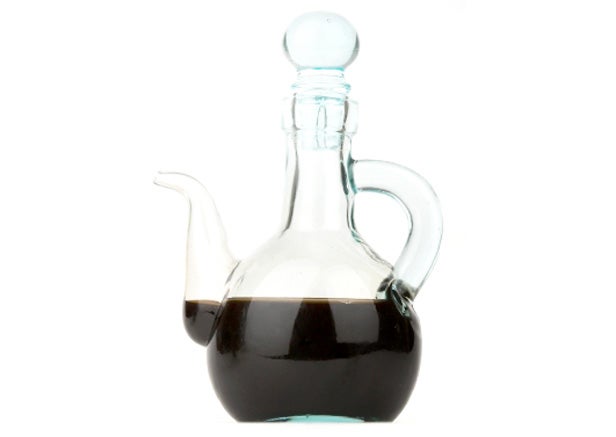 A Harvard study looked at the benefits of this ancient goodness and found that it not only carries essential enzymes to help digestion and boost metabolism, but it's also a natural appetite suppressant. And if that wasn't enough, the amino acids in balsamic vinegar have been shown to slow the effects of aging.
Try our roasted balsamic eggplant or roasted Brussels sprouts with balsamic reduction. 6. Spinach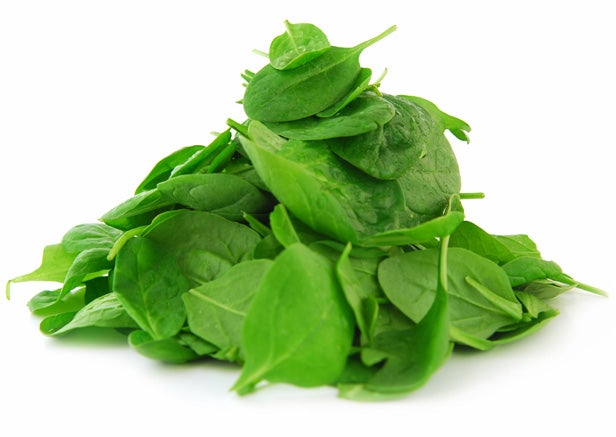 The iron maiden of leafy greens. According to Mateljan's book, spinach is a fat-free way to get a dose of iron to help boost energy when you're, well, pumping iron at the gym. Unlike red meat – which is also packed with iron, but contains fat – spinach is a good choice for vegetarians or people who have a difficult time digesting meat. Not to mention that it's portable, less expensive and easy to eat on the go.
Try our clean spinach and mushroom pizza or this guilt-free spinach dip!