The Biggest Winner
Once taunted by co-workers and some family members over her weight, Lori Sweeney dropped 20 jean sizes and now smiles in the face of her naysayers.
Heading out the door? Read this article on the new Outside+ app available now on iOS devices for members! Download the app.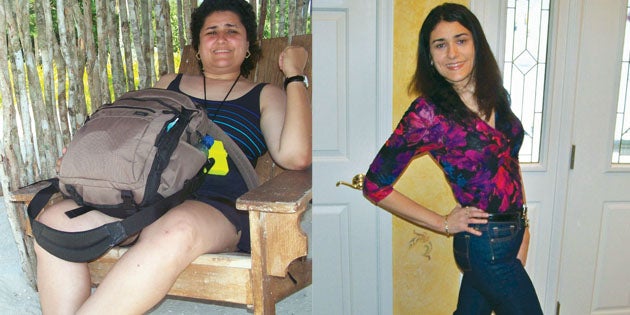 Age: 44 • Hometown: Hillsborough, N.J. • Weight before: 272 pounds • Weight after: 147 pounds
As an overweight child, she was ridiculed and called a loser by other kids, and even put down by adults and a few family members, but Lori Sweeney has had the last laugh. The 44-year-old New Jersey mom lost more than 120 pounds, going from 272 pounds to 147.
After a rough childhood, the cruel treatment from Sweeney's peers continued as she grew up. "I was a loser to many, a joke to most," she says. To deal with the stress and sadness, she turned to binge eating as a coping mechanism. She blamed her ballooning weight on genetics, a lack of time and on the sheer inability to exercise.
But Sweeney's life quickly began to spiral out of control. She grew too large to fit into regular clothing sizes at the department store — size 26 jeans and XXX-large shirt. Walking was a chore, and climbing stairs was a tremendous hardship. She could no longer keep up with her then-3-year-old son. Sweeney's problems were compounded by a serious car accident that resulted in two knee surgeries. She was in constant pain and forced to walk with a cane. More pounds piled on, along with a deep sadness.
The turning point came when Sweeney saw photos of herself at the beach. She was shocked at how big she'd become. "The sight was harrowing, and collectively, all these experiences led me to make a major change," she says.
Sweeney had tried several diets in the past that didn't work, so she instead devised a reasonable plan that she knew she could follow. The first order of business was to create a list of situations that would cause her to overeat and come up with solutions to tackle each of them. Next, Sweeney crafted a methodical meal plan, using her previous work experience as a formulation chemist to create recipes that tasted great but contained fewer calories and less fat. She tacked on a regular exercise plan, which she stuck to regardless of how hectic her schedule, and continued this approach to lose more than 120 pounds over three and a half years. Perhaps even more impressive was that Sweeney maintained her current weight of about 147 pounds for another three and a half years since the original weight loss.
"What fuels me is the new life I have," Sweeney says. " I like the benefits of being slimmer and don't wish to go back to the struggling I did when I was overweight." Throughout her journey, Sweeney says acquaintances assured her that she would regain the weight within a year. Her response: "No, I won't — you just watch me!" They watched and waited, and they're still waiting.