Branching Off
Donesha Bolden took matters into her own hands against the odds of her unhealthy family tree.
Heading out the door? Read this article on the new Outside+ app available now on iOS devices for members! Download the app.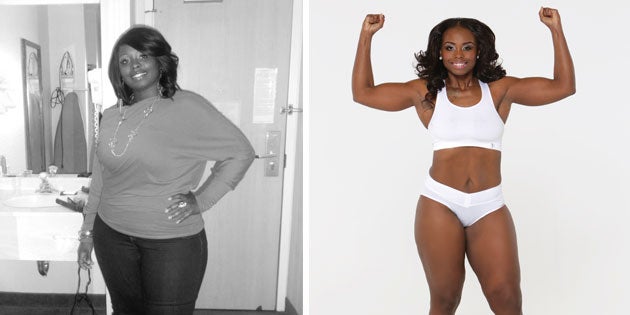 Name: Donesha Bolden | Hometown: Atlanta | Age: 36
Height: 5'3" | Old weight: 230 lb | Current weight: 139 lb
Occupation: Educator
Words of wisdom: "When I come face to face with my old food vices, I introduce them to my new food voices and let my desire to be better win the conversation between the two."
There's no worse wake-up call to your own mortality than a family member passing away too young. At age 34, Donesha Bolden's cousin was found dead (by her own children!) of hypertension caused by obesity. "I was almost 33 years old at the time and was eating fast food, candy, cakes, fried chicken, fried pork chops — anything I wanted," says Bolden, who concedes that the majority of her family is overweight or obese. "I never thought about food as being good or bad for me because my family never thought about eating to live — we just lived to eat. But after experiencing so many health-related deaths in my family, including my cousin's, I knew I had to do something for myself — fast."
Besides, Bolden had another "why" in her life. "My nephew Nehemiah came to live with me when he was 5, and I wanted to be around to see him and all my other nieces and nephews grow up," she says.
Bolden joined a boot camp as the first step to her transformation. "My goal was just to show up and hide in the back," she says. "I was embarrassed because I was the largest person there and extremely out of shape, but I knew I had to save my own life, so I kept showing up."
"My main goal is to remain consistent with this lifestyle no matter how hard it gets. I want to keep fighting the health-related disease that runs in my family."
Exercise was, she soon found, only half the equation. "I wanted to keep eating what I always ate because I was comfortable doing that," she says. But when the results she longed for didn't come, she consulted her boot-camp instructor on how to eat healthy. Eating clean was tricky, however, because Bolden turned out to be a picky eater. "I finally found that I liked grilled tilapia, cucumbers and asparagus, so I ate those things over and over," she says.
After four years of dedicated work, Bolden reached — then surpassed — her goal weight of 160, hitting the 139 mark in 2015. Now she and her nephew are active and healthy, truncating the cycle of obesity and obesity-related illness in her branch of the family tree.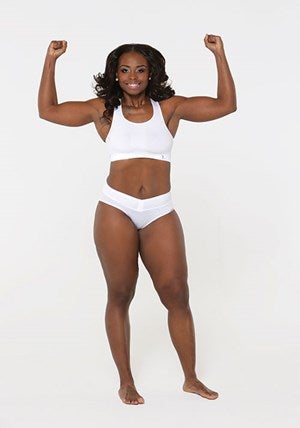 "My main goal is to remain consistent with this lifestyle no matter how hard it gets," she says. "I want to keep fighting the health-related disease that runs in my family and keep telling my story because there are so many people out there just like me who just need a little encouragement to get the work done."
As for her own goals: "My newfound love is running, and I hope to run my first race soon," she says. "And I always get asked if I will do a fitness show and ummmmmm … I don't know, maybe, just maybe!"
You mention that other relatives succumbed to obesity related illnesses. Can you expand on that?
Besides my cousin, my grandfather lost a battle with prostate cancer, a year later an aunt died from hypertension, my uncle had a heart attack, another aunt died from lung cancer, and many of my aunts and younger sister have diabetes and/or high blood pressure.
Did you ever play any sports?
I played softball during the season but was allowed to eat whatever I wanted after games so I wasn't in shape at all.
Did you have any family support?
Not really in the beginning. They didn't understand the importance of getting healthy. But now they do!
What is one of your new favorite healthy foods?
I have a thing for this kale salad that is sold at Kroger and I add cucumber, strawberries, cheese and black pepper. The new OPA Greek yogurt is amazing — fast and easy for me to take to work.
What is your favorite bodypart to train and your favorite move for that part?
I currently like training my back because it was once an area that I didn't care much about, but now I have a great interest in developing it. I like to do shrugs.
What do you do for cardio?
I like to switch around between these protocols:
Stair Master: 30–45 minutes
Running: 45 minutes
Elliptical: 30–45 minutes
HIIT: 30–45 minutes
Plyometrics: 30–45 minutes
What advice would you give someone who has a lot of weight to lose?
A few things:
Believe in yourself.
Try to fall in love with drinking water.
Veggies and lean meats need to be on the menu.
Get the nutrition in order because without it you won't make any progress.
Cardio needs to be implemented and keep your heart rate pumping.
Start there and build!
Anything else to add?
I can honestly say I LOVE working out and encouraging others though my Facebook and Instagram (training4mylife). I don't have time to exercise, I MAKE time to exercise. It's a pleasure to see people write me and say that I inspired them to make that healthy change! I figure this is just the beginning and I'm ready for the things to come. I hope my story inspires someone and encourages them to stay on track!