It's Your Choice!
After years of fad diets, Jennifer Sierra finally found her lifetime weight-loss solution.
Heading out the door? Read this article on the new Outside+ app available now on iOS devices for members! Download the app.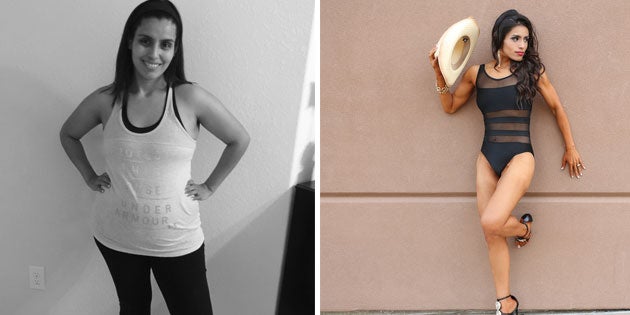 Name: Jennifer Sierra | Hometown: Houston | Age: 30
Height: 5'2" | Old weight: 183 lb | Current weight: 108 lb
Occupation: Human resources executive assistant
Words of wisdom: "Food should not control your life. Instead of saying 'I can't have this food' say 'I choose not to have this food.'"
Is it possible to be born big? Jennifer Sierra believes it is. "I was a 12-pound baby and have no recollection of ever being a thin person growing up," she says. "At 13, I realized I had a weight problem and started searching for the magic pill, trying all the fad diets I could. That continued for 14 years. I'd temporarily lose weight simply to put it back on once I felt comfortable or grew tired of the diet." The yo-yo weight cycle was detrimental to her metabolism as well as her mental health. "With every new diet, I would automatically feel down and depressed knowing I would have to let go of the food I loved," she says. "My battle became emotional, and when I had had enough of whatever diet I was on, I would binge-eat all the foods I craved and would feel happy — until I saw the unflattering reflection in the mirror."
The Best Decision!
Sierra's weight ballooned when she was pregnant with her first son, and after delivery, she weighed 183 pounds. But it wasn't until two years later when she saw an image on social media that she didn't recognize as being herself that she decided to make a change. She bought a treadmill and started doing cardio at home, and a few weeks later, she enlisted the help of a family friend who was a personal trainer.
"Initially, I just wanted to be skinny — that was my goal — but my trainer was prepping for a bodybuilding competition, and as I watched him transform, I became intrigued," she says. "I wondered if I could do a competition like that myself and made it a long-term goal to do so."
Shedding Fat, Gaining Muscle
Her trainer gave her a program of strength training and high-intensity interval training cardio and slowly helped her add some lean muscle to her body while melting fat. He also helped her create a macronutrient-based meal plan with a higher protein intake and a moderate carbohydrate and fat intake.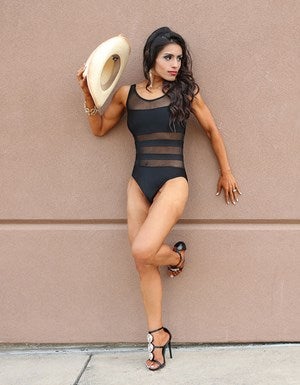 "The challenge for me was wrapping my head around macronutrients," she says. "In past dieting attempts, I was so focused on calorie counting that making the initial switch was difficult." But she trusted her trainer's plan and was amazed as a balanced approach to eating began to strip off what years of crash dieting could not. By 2013, she had reached her goal weight of 118 pounds and began angling toward competition.
However, a series of health setbacks and a subsequent pregnancy prevented her from getting onstage as planned. But the desire never left her mind, and in 2015, she finally made it, 11 months after giving birth to her second child, and appeared onstage at 108 pounds and 10 percent body fat.
"Health and fitness are not a one-size-fits-all thing, and each goal requires equal amounts of hard work and dedication," she says. "I would like to continue competing in fitness to keep me accountable and ensure I don't fall back into my old habits. Most of all, I want to be an example to my children and family that our health is the most important thing."