Determination Comes in Every Size
Allison Warrell defies the odds, proving anyone can raise the bar, even at 3 feet 11 inches!
Heading out the door? Read this article on the new Outside+ app available now on iOS devices for members! Download the app.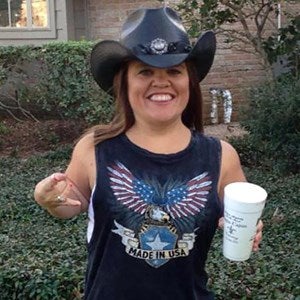 The traditional approach was definitely out of the question because my skeletal muscular system is proportioned and arranged differently than the average person. Not to mention, my genes are such that I'm predisposed to excess body fat and a mild estrogen imbalance. Regardless, I was determined! Despite my second predicament: knowledge!
I walked into the gym one day after work and had no idea that the guy signing me up for my new membership would completely change my life. I didn't know anything about working out, so I knew I needed to hire someone who did. Fortunately, the first trainer I hired left the gym and I requested to be transferred to Matthew, the guy who got me enrolled.
From our very first session, I knew this was a better fit for me. The workouts that Matthew adapted to accommodate my stature and physical limitations (on top of being generally sedentary and out of shape) were extraordinary. Despite being unable to use any of the standard machine equipment, Matthew made sure we did something new and beneficial every time we worked out. He answered all my questions about eating, supplementation and workout planning. He knows every "who, what, why, when, where and how" (in my case, especially the how) that one could come up with regarding fitness. I was learning, and I was excited!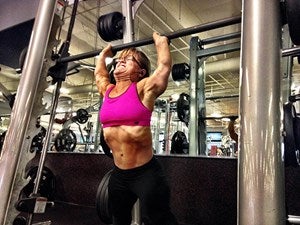 As time went on, Matthew and I got to a point at which we'd done most of the plyometric- and "functional"-style exercises out there (that I could manage, anyway), so it was time for the resistance machines. Now, I could go on for hours about having to modify the equipment to make it "LP-friendly," but thank goodness that Matthew is as creative as he is and understands body mechanics to the extent that he does, which made it much easier to use the equipment.
Fast-forward about two and a half years. I was making tons of progress and having fun while doing so. I'd seen significant fat loss and a healthier, more positive change within myself … I was addicted to it. I was hellbent on taking my body as absolutely far as I could, so I told Matthew, "Bump it up to 10!"
We established exactly what my goals were, and he took the helm on constructing an hour-by-hour meal plan for me to follow. A proper diet helped melt away body fat and put on as much lean mass as possible, with a supplementation program optimizing both my time at the gym and when I slept at home. Lucky me, part of the meal plan included a couple of snacks throughout the day, which finally introduced me to Quest Bars!
After pushing myself to the absolute brink in the gym on a daily basis, I decided to compete in a women's physique competition under the Natural Bodybuilding Federation. On April 4, I hit the stage to see how all my hard would pay off … and I placed second in the novice and open categories, even walking away with the award for "Best Poser of the Evening"!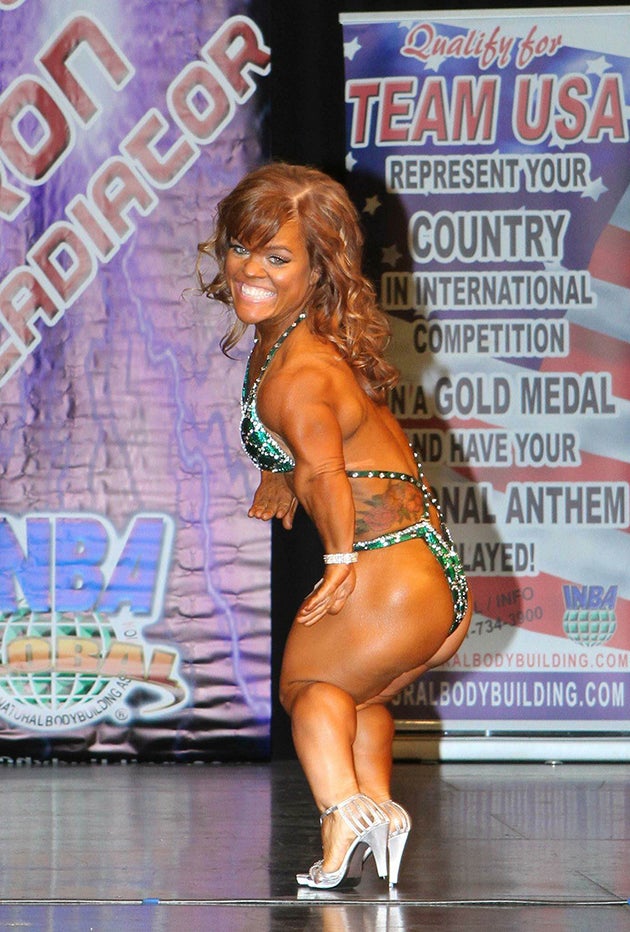 As little people around the country started to notice my transformation, I was getting a lot of "How Did I Do It?" Over the summer of 2014, I started a support group on Facebook — H.E.L.P. — Health & Exercise for Little People. This group has sparked lots of inspiration and motivation to show others with dwarfism they can do it, too. Our group continues to grow, with more than a thousand members to date! If you know anyone with a form of dwarfism, please spread the word for them to join this helpful, energetic group.
Never in my wildest dreams had I thought I'd ever compete on a bodybuilding stage. Placing second wasn't even fathomable! I'm on track for a second INBA competition on July 11, but this time the goal isn't to just get up there … I'm walking away with my first overall win! My ultimate goal is to be the first Little Person to earn her pro card, and I'm quite confident in the work coach Matthew and I are putting in. After that, we plan on transitioning into competitive powerlifting, to see how many records we can break! But don't worry, I'll be back onstage very soon after.
If you take anything away from this, let it be the tried-and-true, "You can do anything you put your mind to." I lost 35 pounds, dropped my body fat by 20 percent, overcame a few obstacles and learned a lot in this SHORT (see what I did there?) amount of time. I truly feel as if I can do anything.