Making It Happen
Kristin Griffin took it "Step by Step," told herself "You Got It (The Right Stuff)" and is now saying "Didn't I (Blow Your Mind)"!
Heading out the door? Read this article on the new Outside+ app available now on iOS devices for members! Download the app.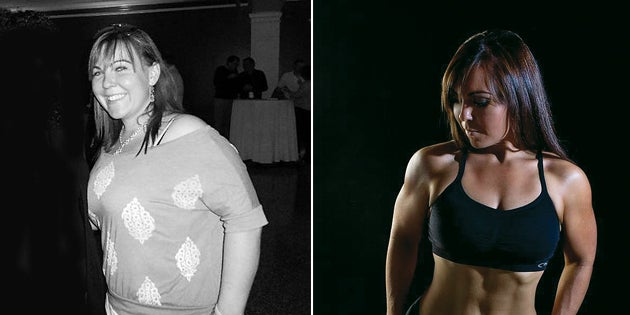 Name: Kristin Griffin | Hometown: Norwalk, Connecticut | Age: 31 | Height: 5'0" | Old weight:205 lb | Current weight: 131 lb | Occupation: Manager/waitress | Fave bodyparts to train: "Legs. It's actually my favorite and most hated day!"
In case you didn't guess from the oh-so-subtle slug line above, in 2012 Kristin Griffin won a free cruise with New Kids on the Block, one of her all-time childhood celebrity crushes. "I went home that night and posted a photo of myself online with Donnie Wahlberg, who had been there when I won the prize," she says. "That's when I realized how heavy I was. Then I realized I was going to be on a boat in a bikini around these celebrities and knew I had to make a change."
Griffin's weight gain was 28 years in the making, and though she never officially considered herself "overweight," she would also never claim she was in shape. "I never felt I had time to exercise or to sit down and make a meal," she admits. "Besides, one salad costs $5, and with that same money, I could get five things from the dollar menu. I thought it was easier and more affordable to get fast food than it was to eat healthy or worry about cooking."
But with New Kids on the brain, Griffin joined a gym where she signed up for small group training with two friends. She also began eating healthy foods and cut out the junk. "I needed to learn that food was a source of strength and not a coping mechanism to soothe me when I was sad, angry, depressed or whatever," she says. "I also had to learn that I didn't have to finish everything on my plate — that food would be there again later and I could stop when I was full."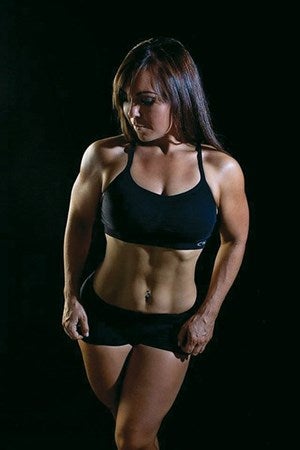 She kept herself motivated by making small goals along the way, such as losing a certain amount of weight in four weeks and running a 5K. She chipped away at years of neglect, and by the time of the cruise, she was 58 pounds lighter and wore her bikini with pride.
But … she wanted more.
"When I got back, I decided to do a fitness competition," she says. In 2013 she entered the WBFF Boston Championships as a bikini competitor and enjoyed the experience so much that she repeated the show again in 2014, this time in figure. "I didn't place in either show, but I was still a winner in both," she says. "It wasn't about placing or getting a pro card — it was about my journey. It was about getting to the stage and realizing that I had completely changed my life. It's your life and you only get one — it's never too late to start!"