Promote Breast Health While Increasing Fullness and Firmness
Learn how topical Advanced Breast Therapy cream may help support breast health and appealing curves.
Heading out the door? Read this article on the new Outside+ app available now on iOS devices for members! Download the app.
Fat serves several purposes in our body, but oftentimes it seems more foe than friend. Advice from friends and online articles promise tips to effectively target certain problem areas, but how do you know what actually works?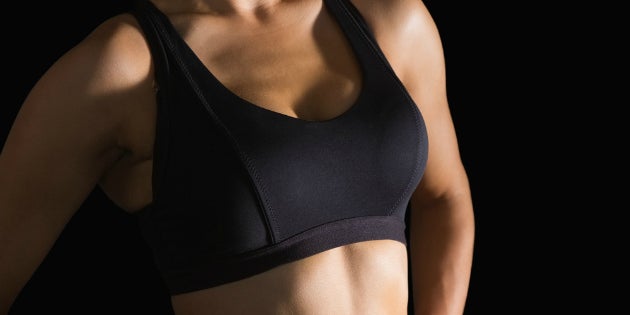 A new product, Advanced Breast Therapy, has been developed by Lavoisier Health & Beauty to help you maintain the desired fats and hormone levels in breast tissue. It's formulated to help preserve breast fullness when you're trying to lose weight in other parts of your body through training and dieting.
The Oxygen staff got our hands on this innovative product, and saw marked improvements in not only breast firmness and fullness, but crepey skin with regular use. ABT contains cottonseed oil, isopropyl palmitate, propylene glycol, triethanolamine, and other ingredients that support breast health. Based on our experience, topical application of these essential fatty acids may be the key to improving breast size and feel while alleviating soreness.
Here's more about how this product works.
First, a primer on body fat.
Stored fat is an important part of the endocrine system, helping to regulate our hormone levels. With that said, a woman doesn't want to have too much fat because this leads to many harmful conditions such as heart disease, diabetes and even cancer. But having too little also has consequences. Not only can you diet away your boobs, but you also may cause a condition called amenorrhea, a pause — usually temporary — of your menstrual cycle.
Fat stored in breast tissue is uniquely important.
Experts indicate that fatty breast tissue provides a stored source of estrogen. Your estrogen levels change during your menstrual cycle as well as during and after menopause. The local levels of estrogen in fatty breast tissue fluctuate considerably less, which indicates that local production of estrogen occurs and may be significant for breast health and appearance.
It's all about support.
While you may seek to reduce your overall amount of body fat, you likely want to maintain fatty breast tissue for a curvier upper body. Additionally, Advanced Breast Therapy was designed to help alleviate conditions such as hormone-related breast discomfort that many women experience. This includes pre-menopausal and postmenopausal swelling.
How to use ABT.
For best results, apply about 1⁄4 to 1⁄2 teaspoon per breast (just enough to cover each breast, including the nipple). Apply gently and do not rub vigorously. Avoid tightfitting clothing for several minutes afterward. When seeking ease from discomfort, apply twice a day. Women seeking enhancement should apply once a day.
Learn more about Advanced Breast Therapy here.