Sharing Her Secret
A decade ago, Kyra Williams was eating her way through bags of chips and fast food. Today, the "Get in Shape Girl" is growing her own personal training empire.
Heading out the door? Read this article on the new Outside+ app available now on iOS devices for members! Download the app.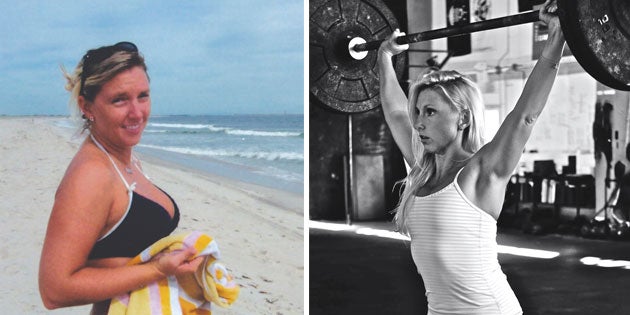 Name: Kyra Williams | Hometown: Kernersville, NC | Age: 33 | Lives in: Boston, MA | Height: 5'4" | Weight before: 160 lbs | Current Weight: 145 lbs | Online: thegetinshapegirl.com
Sweating was gross, exercise nonexistent and her diet included a steady intake of bags of chips, entire calzones and whole boxes of mac 'n' cheese in one sitting. That's how Kyra Williams was living 10 years ago. A native of Kernersville, North Carolina, Williams was busy studying communications at Suffolk University in Boston when it became clear to her that she needed to start getting in shape.
"I was ripping the inseams of all my jeans because I refused to buy the right size," Williams says. "I was lethargic all the time and embarrassed about my body."
Aware that she needed a change but not knowing what to do, Williams joined a gym, did hours of cardio daily and cut her calories to just 1,000 a day. She lost about 20 pounds, going from 160 to 140, and began running road races up to the half-marathon distance.
It wasn't until four years later that Williams, then 27, discovered two other key elements to fitness: proper nutrition and strength training. She learned about clean eating through Oxygen and also began lifting weights.
"I dropped another 10 pounds that I never thought I'd lose," Williams says. "But what's more is that I shrank from a size six to a two/four. Because of the impact that had on my body, I completely fell in love with fitness and nutrition, and educated myself so I could educate others. I felt like I had learned a secret and needed to share it with the world."
After losing her job as a receptionist, Williams seized the chance at a career change, began a blog at thegetinshapegirl.com and an accompanying Facebook page, and enrolled in a personal trainer certification course. She soon landed a job as a trainer at a gym and launched an online training program with her boyfriend.
Meanwhile, Williams' own fitness story took a few twists. She had done three bikini competitions, getting her stage weight down to 117, but never felt satisfied. "All I wanted while I was backstage was to kick off the heels and go squat, so I tried CrossFit. I was smitten," Williams says. "Whether it's a clean-and-jerk PR [personal record] or a faster 1,000-meter row time, almost every day I do something I've never done before." Williams marvels at how much her body has transformed since she first started working out, yet her weight is only 15 pounds lower, from 160 to 145. "A lot happened between the two numbers!" she says.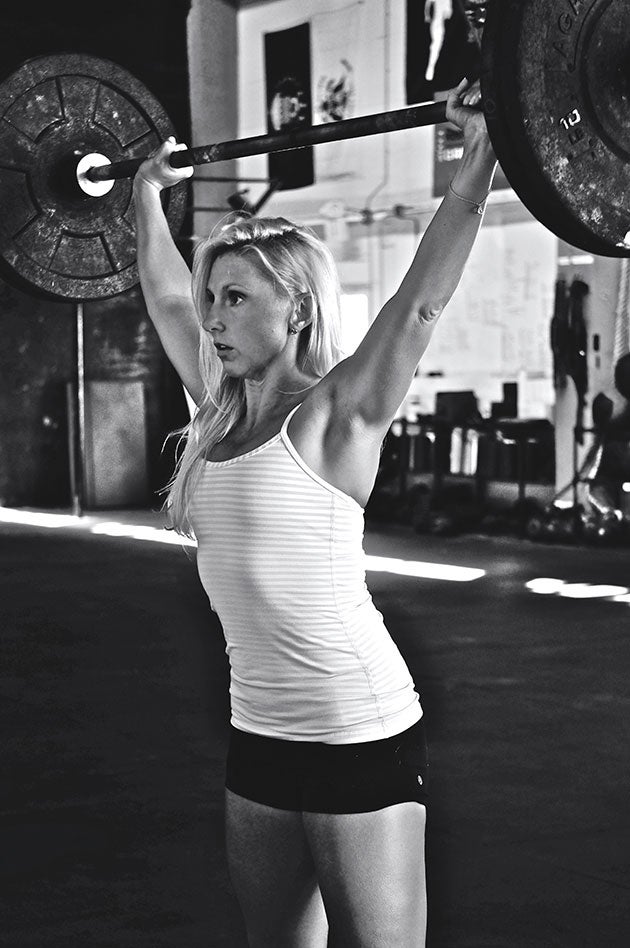 To add to her list of fitness accomplishments, Williams competed in the CrossFit Open, an annual workout challenge that's open to anyone, and noticed that the women ranked near her were mostly former or current competitive athletes. "I'm like, 'I used to competitively eat bags of chips for time!'" Williams jokes. "It's amazing to see what my body is capable of. I'm truly grateful for it and will never stop pushing myself, physically. Even in yoga, when I get into a new pose, I can't stop smiling."
The Get in Shape Girl's Top 5 Training and Nutrition Secrets
Be patient. It's really the hardest thing, but achieving any goal that's worthwhile takes time.
Be consistent. You can't just try really hard for a couple of days then say, "Screw it" for a week and expect to get anywhere.
Enjoy cheats and treats. You can't be perfect all the time and never take time to enjoy the foods you love.
Follow your heart. Fitness takes many forms, so find what you love and do it every day.
Eat clean and real. Don't overanalyze macros or calories — just eat stuff that comes from the earth and is minimally processed.