She's Unbreakable
Life can change in an instant, but what you do afterward can make or break you.
Heading out the door? Read this article on the new Outside+ app available now on iOS devices for members! Download the app.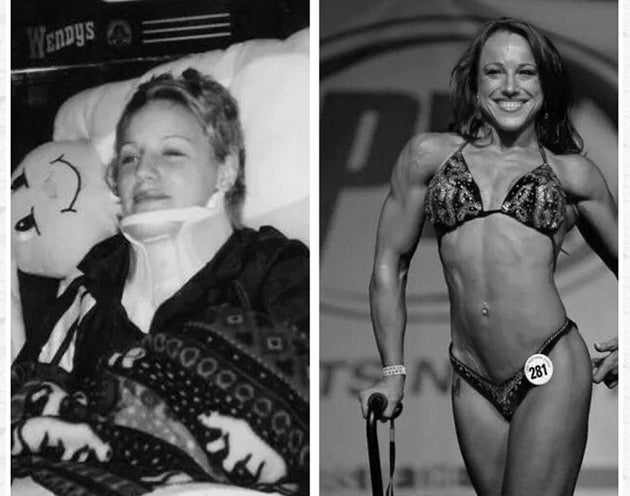 Name: Vanessa Rogers | Hometown: Edmonton, Alberta, Canada | Age: 32 | Height: 5'4" | Old weight: 150 lb | Current weight: 137 lb | Occupation: Cat breeder and public speaker | Favorite saying: Discipline is just choosing between what you want now and what you want most.
Vanessa Rogers was a superstar high-school athlete and was even MVP of her basketball team. But in 1999 at age 16, she was in a horrible car accident that broke her neck in four places. Rogers was paralyzed from the neck down and was declared a complete quadriplegic.
"It was the scariest thing ever, going from having absolutely everything to having absolutely nothing in an instant," she says. But somehow, through some miracle of physical and mental kismet, Rogers' nerves repaired themselves, and a few months later, she began to regain movement. Within the year, she was able to walk again with the assistance of a cane.
One Step At A Time
But being able to walk was not enough — she wanted to take it further and started training at the gym. "People would sometimes look at me with pity, but I liked shocking them with what I could do," she says. "For instance, I did lunges on the treadmill at a 10-inch incline for 10 minutes. And doing ass-to-grass squats on the Smith machine also got quite a bit of attention."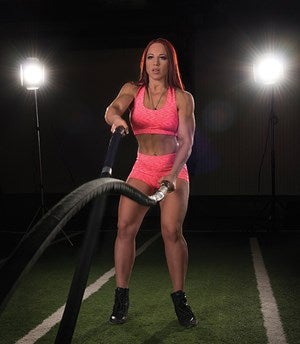 As Rogers got stronger, she decided she wanted to go further and do a figure competition with her mom, Delphene Balan — a competitive bodybuilder — as her coach and mentor. In 2013, Rogers competed in the Muscle Beach Fall Classic and came in third, and less than a year later, she was at the nationals and placed ninth out of 20.
Working As A Team
But that still wasn't enough. The day after nationals, Rogers competed in a Spartan Race in Edmonton, Canada, on six hours of sleep. "My team and I did the 5K race together in five hours," she says. "Some of it I had to walk, some I had to be carried. But everyone worked together to help me over the obstacles, and we crossed the line as a team."
Most recently, Rogers competed at the 2015 Arnold Figure International in the Figure C division. "It was so amazing sharing the stage with women in such fantastic shape who had been competing for years," she says. "I had only been competing a year and a half! My next goal is to qualify for the nationals and North Americans again, and hopefully one day share the stage with Nicole Wilkins!"
When not working toward her ultimate goal — a pro card — Rogers works as a motivational speaker for high-school kids. "I go into very explicit detail of what it was like for me at their age to be paralyzed from the neck down, in hopes to shock and scare them into making smart choices in their lives," she says.
Though outgoing and positive, Rogers of course has days when she feels blue. "But any time I feel down, I just say to myself, It could be way worse: I could still be confined to a wheelchair," she says. "God gave me this life because I was strong enough to live it."