Brianna Bernard: 100-Pound Weight-Loss Transformation
For Brianna Bernard, the journey of losing 100 pounds began in the checkout line.
Heading out the door? Read this article on the new Outside+ app available now on iOS devices for members! Download the app.
As she stood in line at the grocery store with her 10-month-old son Tye, Brianna Bernard noticed a magazine headline that read, "How They Lost 100 Pounds." At the time, the admitted emotional eater weighed 245 pounds and suffered from knee pain simply from walking up the stairs. She bought the magazine because, although she had been hoping her pregnancy weight would magically fall off, as Tye's first birthday approached, it was clear that was not going to happen.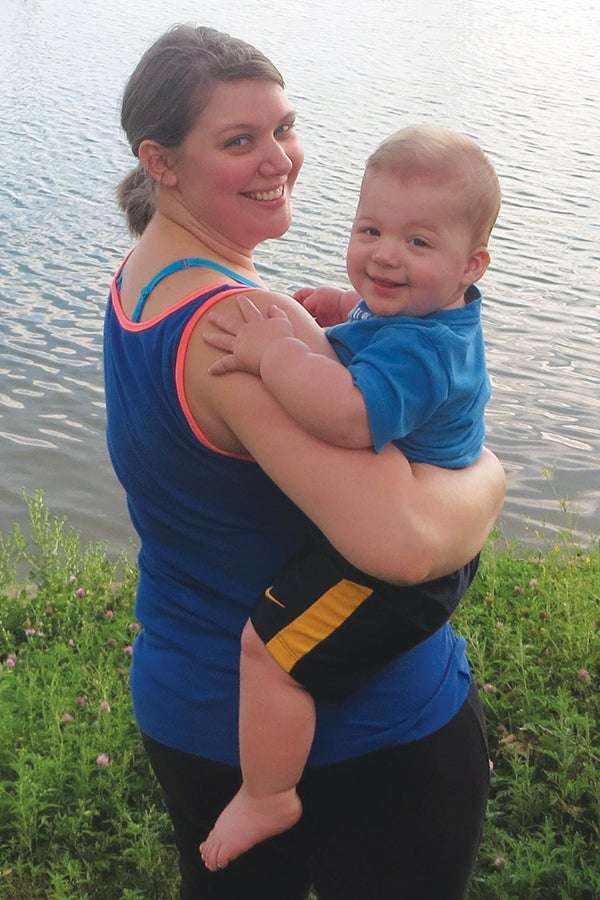 Out With the Old Habits
Once home, Bernard devoured that eye-catching article and latched on to a story of a woman who had lost 130 pounds after hiring a personal trainer — a trainer who worked at a gym just 40 minutes from Bernard's home. She hired this trainer herself and began a regimen of weight training, cardio, food tracking and healthy eating — well, at least most of the time: Though the weight started coming off, Bernard's pattern of emotional eating persisted.
But one day, something clicked: Instead of binging on junk food when she got upset, Bernard reached for something healthy. "I realized I didn't need to eat a bunch of garbage in order to feel better," she says. "The negative feelings were going to pass whether I ate grilled chicken and asparagus or a row of Oreos. Making a healthy choice rather than an unhealthy one also made me feel strong and in control."
Powering Up
Within a year, Bernard had lost 107 pounds, and with that loss came a change in goals. "I didn't want to be skinny — I wanted to be strong," she says. "I began lifting heavy weights, and a group of women in my gym who competed in powerlifting noticed and encouraged me to give it a try. In my first competition, I bench-pressed my bodyweight, deadlifted more than twice my bodyweight, won my age and weight class, set a state record and received the Best Lifter award from the director of the organization. After that, I was hooked."
Bernard also became a personal trainer and nutrition coach so she could help others prioritize self-care and succeed as she had done. "The physical changes that happened [to me] are perhaps the most obvious, but the transformation that happened on the inside is far more profound," she says. "My mission now is to arm parents and educators with the tools to teach our younger generations about healthy relationships with food and exercise. Leading by example sets children up for a lifetime of heathy habits and success."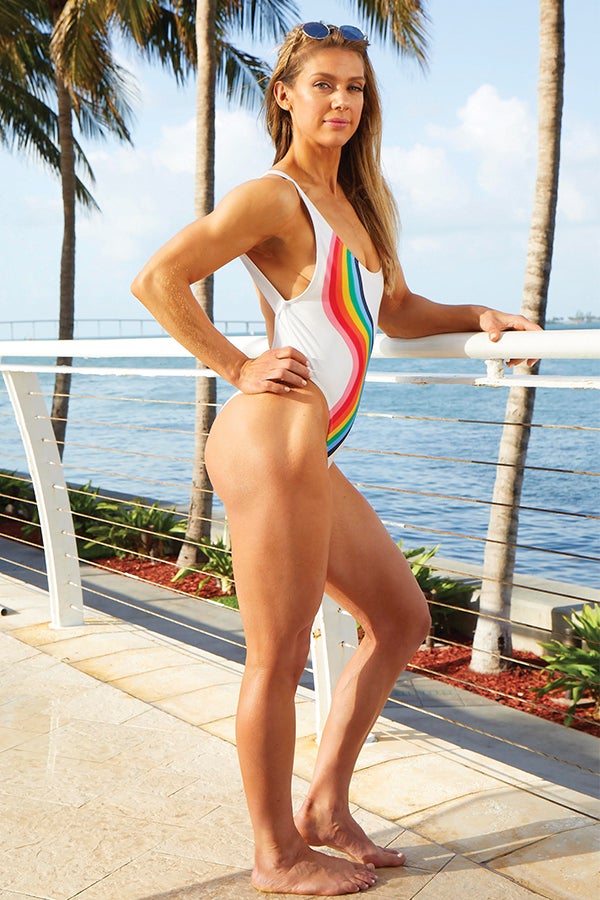 Stats
Location: Minneapolis, Minnesota
Age: 34
Height: 5'7"
Size before: 16
Size after: 0
Weight before: 245
Weight after: 138
Occupation: Personal trainer and nutrition coach
Brianna's Favorites
Quote: "You have been assigned this mountain to show others it can be moved."
Shoulder Moves: Lateral raises and barbell presses.
Breakfast: Chocolate peanut butter protein oatmeal: Mix together ½ cup oats (cooked with water in the microwave) + 1 scoop chocolate protein powder + 2 tablespoons powdered peanut butter.
Brianna's Powerlifting Personal Records
Bench Press: 142 pounds
Deadlift: 315 pounds
Squat: 237 pounds
Did you lose a ton of weight? Overcome insurmountable obstacles and come out the other side fit and healthy? Then we want to hear from you! The Oxygen Transform section is dedicated to giving women a chance to share their journeys with others who may also be struggling with weight loss, and give them the hope and motivation to continue forward and succeed as well. Apply here.