Tara Cosgrove Pompetti: From Surviving to Thriving
After a traumatic event, Tara Cosgrove Pompetti turned to fitness to help reclaim her life.
Heading out the door? Read this article on the new Outside+ app available now on iOS devices for members! Download the app.
One chilly Canadian night, 27-year-old Tara Cosgrove Pompetti was brutally attacked by her ex-boyfriend. He stabbed her 18 times, puncturing a lung and kidney. She spent three months recovering in a medically induced coma, but even though her physical health was restored, her mental health was flagging and Pompetti fell into a deep depression. She turned to alcohol and drugs to cope and deftly hid her struggle from others. "I was spiraling up and down on antidepressants and was thinking of suicide," she says. "But you would never have known it since I was performing so well in school and at work."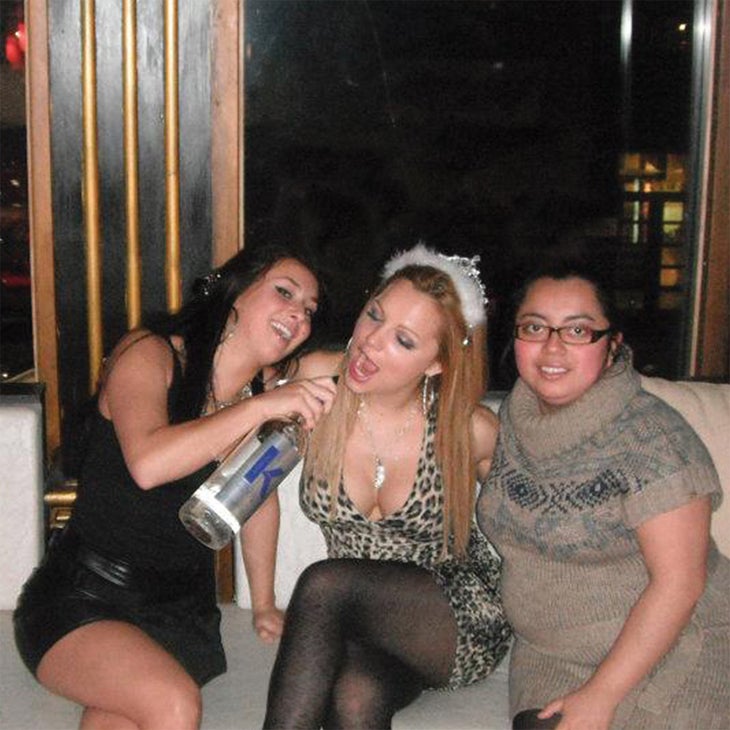 The Stage of Her Life
Tara Cosgrove Pompetti knew she needed to overcome her addictions to be truly healthy, and though she joined Alcoholics Anonymous and sought the help of medical professionals, nothing stuck. It was then that she discovered fitness model and figure competitions. "It was the perfect mix of passion and discipline that gave me the strength to overcome my battle and reinvent myself," she says. "I decided to compete to have a positive distraction, and two and a half years later, I can say this decision not only changed my life, it saved my life."
Pompetti was already familiar with fitness and had followed her fair share of diets, but to be successful at modeling and figure competitions, she knew she needed specialized guidance. So she hired a coach to optimize her progress, keep her accountable and avoid falling back into self-destructive behavior patterns.
Once she began weightlifting strategically and eating more — not less — her physical and mental fitness thrived. She still faced challenges, such as a lack of support and encouragement from family members, but she endured, and as she adopted healthier habits, she simultaneously began dropping both her harmful behaviors and her haters.
Modeling a Healthy Lifestyle
Over the next two years, Tara Cosgrove Pompetti slowly transformed her body and her mindset. She reduced her body fat from 21 to 14 percent and ended up winning the 2018 IDFA Figure and Fitness Model competition and the 2019 Muscle Mania Montreal Figure competition.
Now 32, Pompetti is a successful health and fitness coach and stresses the importance of goal setting and patience to her clients. "You must have goals and structure to stay on track and succeed," she says. "Go at your own pace, and find a strategy that you can sustain over the long run." She also wants to inspire others to overcome their challenges — whether it be abuse, addiction or mental illness — and build true self-confidence. "A situation does not define you — your actions determine your outcome," she says. "Keep on going and you'll realize that life does not happen to you, it happens for you."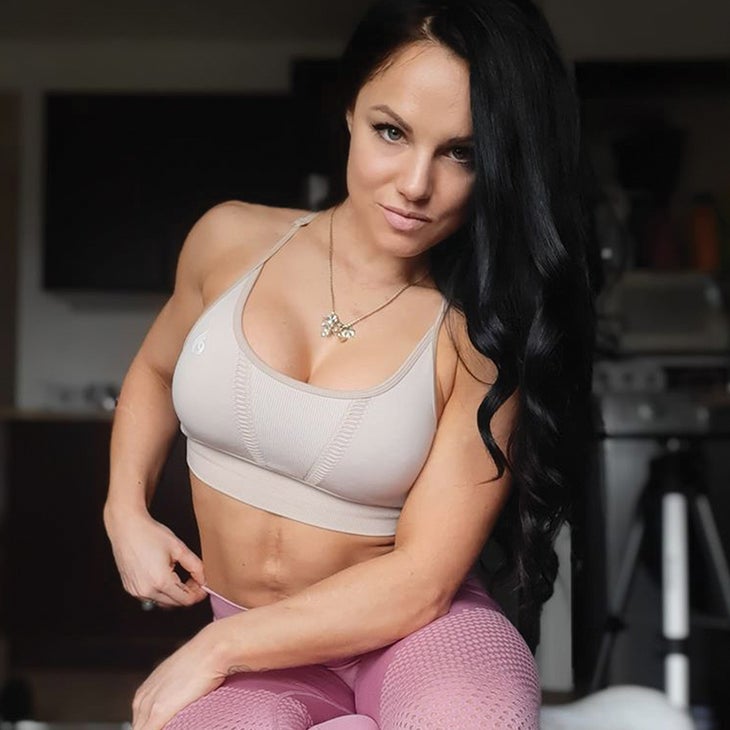 Stats
Location: Montreal
Age: 32
Height: 5'1"
Weight before: 118
Weight after: 122
Occupation: Coach and founder of Tiny T Fitness
Tara's Favorites
Go-to mantra: "Only the strong survive." This is what I chose to tattoo on my back after my event.
Top training move: Pull-ups — they are just so empowering.
Favorite recipe: Oatmeal with protein powder, berries and almonds.
Did you lose a ton of weight? Overcome insurmountable obstacles and come out the other side fit and healthy? Then we want to hear from you! The OxygenTransform section is dedicated to giving women a chance to share their journeys with others who may also be struggling with weight loss, and give them the hope and motivation to continue forward and succeed as well. Apply here.