Tonyael Miller: Mind-Body Transformation
Having dropped 30 pounds, Tonyael Miller is now inspiring others to get healthy.
Heading out the door? Read this article on the new Outside+ app available now on iOS devices for members! Download the app.
A chronic yo-yo dieter, Tonyael Miller was stuck on replay: She'd follow an extreme diet from January through June, reach her goal weight in time for her birthday in July, then party the remainder of the summer. By winter, working out was a thing of the past. She was also in an abusive relationship and used food as a coping mechanism for her depression, binging on barbecue, fried food, sweets and pizza — no matter what her mood. "I would eat when I was happy, sad, mad or just because I felt like it," she says.
At her therapist's recommendation, she agreed to incorporate fitness into her routine and booked an appointment with a trainer. Though she was inconsistent, she managed to lose 30 pounds and even ran a 10-mile race. Things were looking up — until she moved to Atlanta for a new job.
"I had worked really hard to keep the weight off, but at that point, I decided to live it up," she says. "I instantly gained all my weight back and was at square one again. I was disgusted with myself."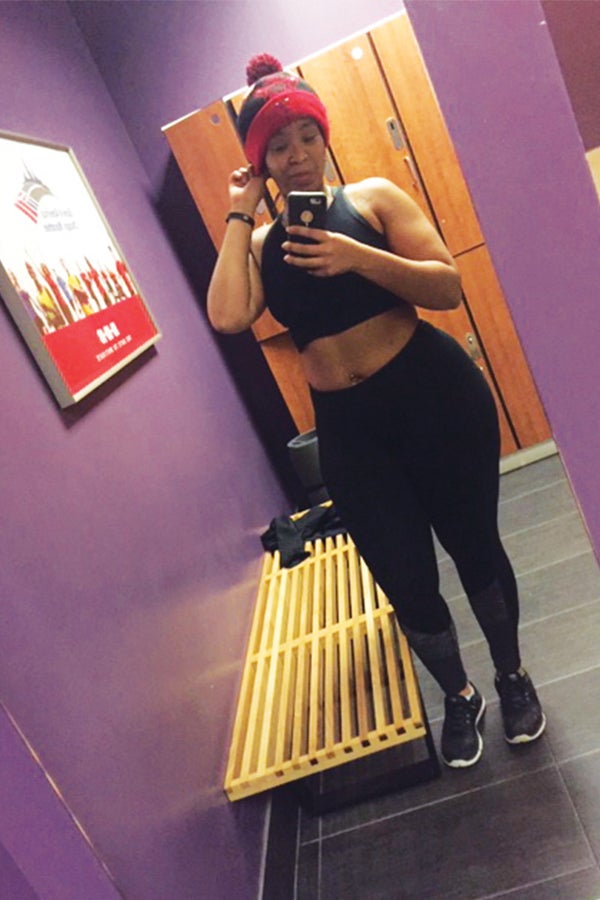 Competitive Consistency
Miller vowed to get into the best shape of her life, and in 2017, she decided to train for a fitness competition. She hired a new trainer who specialized in contest prep and committed to one year of consistent workouts. "When I first started, [my trainer] had me do sprint intervals," she says. "I would have to take a break after like 10 seconds and couldn't even complete 10 sprints.
In terms of nutrition, Miller eliminated red meat and pork from her diet and adopted a mostly pescatarian meal plan, with occasional infusions of chicken or turkey. She also focused on stopping her binging behavior, even when it came to healthy options like fruit. "I'm learning how to eat the things I love in moderation because this is a lifestyle change," she says.
Effecting Change
Miller, now single, enjoys fitness modeling and has been working with Atlanta-based athletic brands as an ambassador. Fully embracing her new way of life, she is studying for her personal training certification and plans to pursue a career as a personal trainer and fitness nutrition specialist. "I am also planning to start a nonprofit for children to teach them the importance and connection of fitness and mental health," she says.
Miller has also conquered the art of intervals. "Now I can sprint for 30 seconds at level 12 for 30 minutes with a 30- to 60-second rest in between each sprint," she says. And while Miller hasn't yet done a fitness competition, it's still on her radar. Look for her onstage in 2020.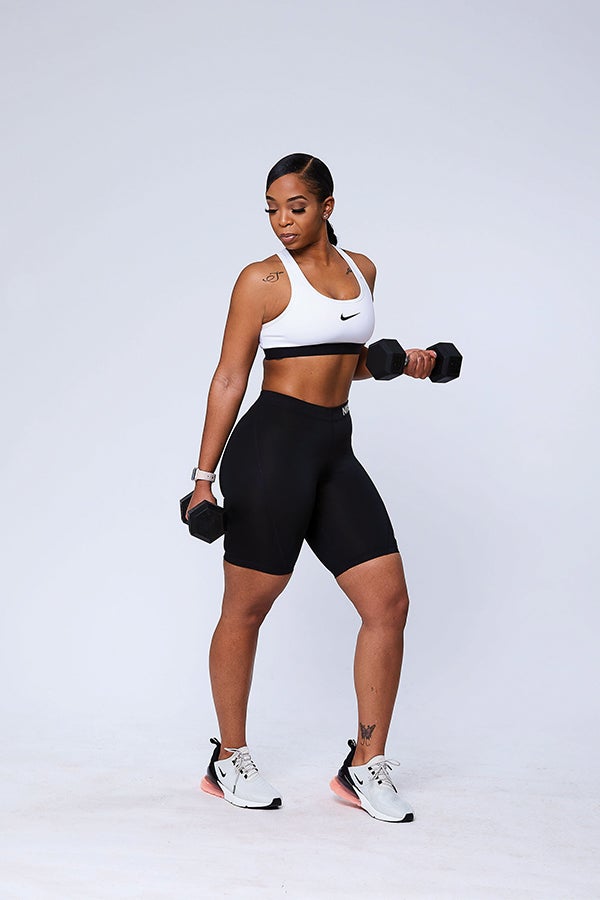 Stats
Location: Atlanta
Age: 32
Height: 5'5.5″
Size before: 12
Size after: 8
Occupation: Financial coordinator
Tonyael's Training Split
Monday: Back and triceps
Tuesday: Legs
Wednesday: Shoulders, biceps and calves
Thursday: Legs
Friday: Glute isolation and chest
Saturday: High-intensity interval training
Sunday: Rest
Miller does fasted cardio five days a week for 30 minutes before lifting. She will either walk on the treadmill at an incline or do sprint intervals on the treadmill or StairMaster.
Tonyael's Favorites
Mantra: You are your only competition.
Move: I love glute isolation exercises to sculpt my butt. I also love sit-ups and Russian twists for my waist.
Message: It won't be easy, but it will definitely be worth it.
Did you lose a ton of weight? Overcome insurmountable obstacles and come out the other side fit and healthy? Then we want to hear from you! The Oxygen Transform section is dedicated to giving women a chance to share their journeys with others who may also be struggling with weight loss, and give them the hope and motivation to continue forward and succeed as well. Apply here.