Year of Change
Shawnee Jerome took exactly a year to lose 100 pounds and gain a positive new outlook on life.
Heading out the door? Read this article on the new Outside+ app available now on iOS devices for members! Download the app.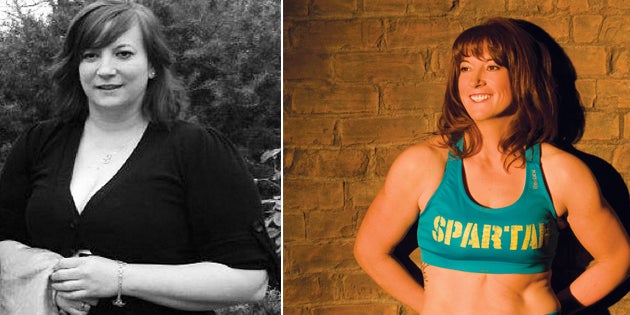 Name: Shawnee Jerome | Hometown: Calgary, Alberta, Canada | Age: 43 | Height: 5'2" | Old weight: 227 lb | Current Weight: 126 lb | Occupation: Bar manager | Fave clean meal: Grilled chicken breast with avocado, sweet potatoes and cauliflower
Before starting her weight-loss journey, Shawnee Jerome spent time lying in bed or on the couch, eating junk food and feeling depressed. Every joint and muscle ached, and she was always short of breath. She recalls that even taking a simple walk was a challenge. Several small health issues started to arise that had the possibility to turn into bigger problems, and she struggled with poor self-esteem. "I even refused to have my picture taken because I didn't like to look at myself," she says. She finally went to a doctor and a nutritionist, who both painted a not-so-pretty picture of what her future would look like if she didn't start making changes.
Scared into action, Jerome started out with reteaching herself how to eat. She slowly cut back on the unhealthy foods she was eating. Within the month, she joined a gym and started working out three times a week, then got a trainer for some guidance. Her first trainer didn't work out, so after a search, she found her new trainer, Scott Acorn at GoodLife Fitness, and started seeing results almost immediately. They met four days a week for an hour, and Jerome trained by herself two other days. "I took in everything Scott had to say, all his advice, including the progression of a new eating plan at certain stages of my weight-loss journey," Jerome says. "He really made a profound difference in my success this past year. I'm very fortunate to have found him."
It took Jerome exactly a year to lose 100 pounds. "I haven't taken any diet pills or tried any starvation diets. I have done this just by changing my eating habits and exercising," she says. "Not only does Scott hold me accountable, I hold myself accountable."
A big part of Jerome's transformation was realizing the power of her mind. "The mind always gives in before the body," she explains. "Once you train your mind, it's amazing how the body follows. It sounds easy, but it's a journey. It takes dedication, willpower and commitment to succeed." Taking control of her mental outlook changed more than just her body; it also improved her outlook on life. "Once I started to deal with what was going on inside, everything else started to fall into place," she says. "I'm beginning to find myself. My self-confidence grows more and more each day."
In addition to her amazing weight loss, Jerome has also achieved impressive accomplishments in the form of obstacle racing. "Just this past year, I've done five Spartan Races and two Tough Mudders along with a 10K race," she says. "I wouldn't trade this for anything. Life is fantastic. I know that just because I can't reach a goal today, doesn't mean I can't reach do it in the future. I love setting a goal for myself and conquering it and embracing any failures along the way because I know it helps me become stronger."