10 Facts About Metabolic Syndrome
Here are 10 risk factors for metabolic syndrome and how to reduce them.
Heading out the door? Read this article on the new Outside+ app available now on iOS devices for members! Download the app.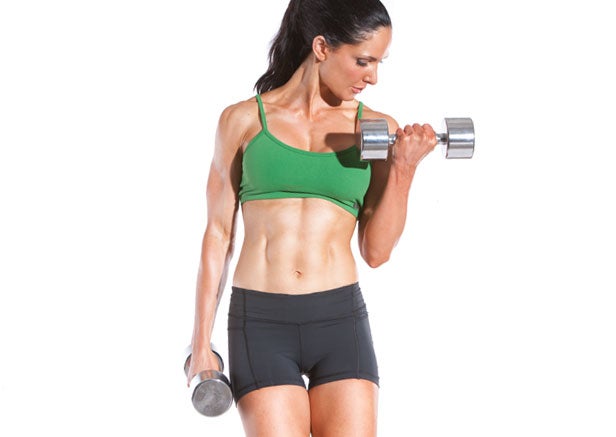 An Oxygen lifestyle of clean eating and regular exercise (cardio and weights!) could help you reduce the risk factors that make up metabolic syndrome. But if that wasn't enough to get you seriously thinking about shaking up your habits, here are 10 facts that will get you there.
According to the American Heart Association, more than 23 percent of women have metabolic syndrome.
Women with metabolic syndrome are three times more likely to die from a heart attack or stroke and up to 30 times more likely to develop diabetes than women without the condition, according to the Cleveland Clinic.
Skimping on calcium in your diet makes you 1.5 times more likely to develop metabolic syndrome, according to a study in the American Journal of Health Promotion.
A study by the University of Chicago found the same genetic variations that allow you to tolerate cold climates could also lower your susceptibility to metabolic syndrome.
Cardio queen? Studies show that high-intensity interval training is the best type of cardio for decreasing your risk.
Doing enough cardio doesn't mean you should be ditching the weights. One study found that an increase in muscular strength correlates with a decrease in metabolic syndrome risk in women.
Apples and apple juice reduce your risk by 27 percent, recent studies show.
Milk and dairy products reduce your risk by as much as a whopping 62 percent.
Soda junkie? Just one can per day can increase your risk of metabolic syndrome by 34 percent.
A study in the journal SLEEP found that sleeping fewer than six hours increased risk by 45 percent. So did sleeping more than eight hours.