Cover Girl Confidential: Jen Widerstrom
"The Biggest Loser" coach and "Oxygen" cover model Jen Widerstrom dishes on everything from that little TV show she's on to volunteering.
Heading out the door? Read this article on the new Outside+ app available now on iOS devices for members! Download the app.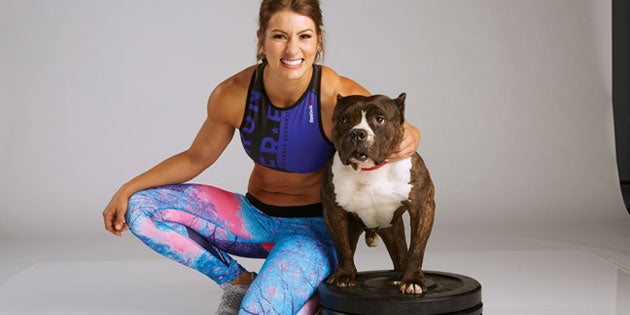 How is "The Biggest Loser" doing?
Great! This year we had a lot of change — we dropped the cast from five to three and had Bob as our new host, and people loved him. He got better and better every day. If he had bombed we would have been in trouble! But he didn't — he was great.
How was this second season for you?
It was awesome. I had fewer questions, way more confidence and am hitting my stride. You build confidence through repetition and pushing that limit of possibility for yourself and I really felt like I placed my stamp on the ranch and built that momentum to create my army of Team Jen. This year it was couples — family members, husband and wife, friends — and it was a dynamic that was new to me. As much as I learned there was more to learn by second season. I am sure next season there will still be more to learn.
Do you still work with Children's Hospital Los Angeles?
Yes, I am a full-time volunteer. I got involved with them when I went for a blood drive and I met the bead of the volunteer program. I loved my experience, and before I knew it, I was going every week. When we are filming I can't get there at all, but I do what I can in the off-season. And it's not just about the kids — it's also about the families. The families are there almost full time and need support.
Will you watch the Olympics?
Of course! It's not just a workout event, and it's not just the competition — these are peoples' stories unfolding before you. They've worked their entire life to compete in something they love. It's exciting.
What is your favorite sport to watch?
I love track and field. It's the foundation of sports. I also enjoy and am blown away by the diving, the gymnastics, the acrobatic stuff — it's just so mind-blowing. And, of course, hammer throwing!
Do you have any mantras?
Yeah, like a hundred! I am a sci-fi person so "Do or do not. There is not try." from Yoda is one of my favorites. If you commit to something and follow through you would be shocked what you can accomplish. I also like the saying "The way you do anything is the way you do everything."