Q & A with Cover Girl Jamie Eason Middleton
From supermodel to super mom, Jamie Eason Middleton is the ultimate Oxygen woman. Here are a few more need-to-know nuggets about our February cover girl.
Heading out the door? Read this article on the new Outside+ app available now on iOS devices for members! Download the app.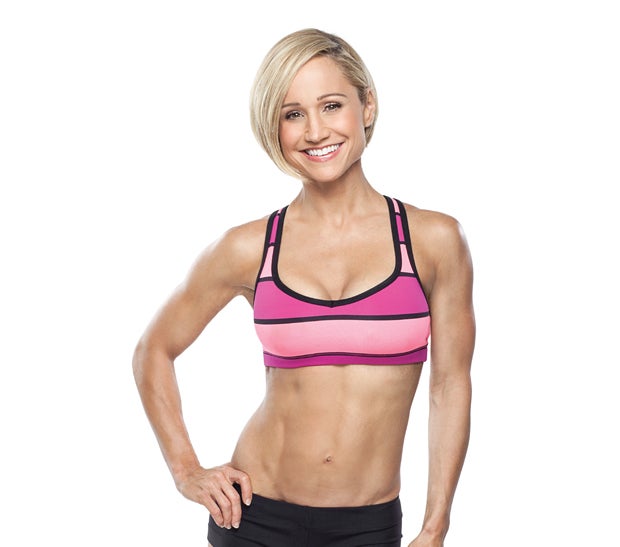 Oxygen: Tell us more about your involvement with Mission Makeover.
Jamie Middleton: The show is in its fourth season, but this is my first time getting involved. I had been a blogger for Lifetime TV, and the producers thought it would be a good way to spice up the show and reach a new demographic my bringing me on board.
What is the show about, for those not familiar with it?
JM: It's a reality show about women who are struggling to lose weight, and most have 60 pounds or more to lose. It's a six-month journey and the women get to work with a trainer, a nutritionist and a psychotherapist, so they don't self-sabotage.
What do you help the girls with?
JM: I am a co-host most of the time and report from on-location spots, but I also go with the contestants to do some of their milestones, such as a Grand Canyon rafting trip and a Breast Cancer charity 5K.
Is it hard to be away from your family while you're filming?
JM: It would be very hard if I left them at home, but they travel with me every two weeks to Florida, so its OK!
Tell us more about your line of supplements with Lee Labrada. Why did you choose his company?
JM: Lee is a neighbor of mine and I have always wanted to work with him. He's a solid Christian guy and everyone loves him and his products. When I got pregnant the timing was right for us to revisit the idea of working together, and he was looking to expand his female reach. We created more products for his Lean Body For Her line, which are all-natural and clean, and still taste great. That was most important for Lee, who prides himself on the great taste of his supplements. But for me, the all-natural thing was most important. I had breast cancer and I am very careful about what I eat, so he allowed me to create products that I would use myself, so long as they still tasted great — and they do! Even my son drinks the shakes and loves them!
How old is your son now?
JM: August is 16 months.
How was your pregnancy?
JM: Let's just say I was not the model of fitness perfection! I had a beautiful pregnancy, but my labor and delivery went nothing like how I wanted and my recovery was long. I had a C-section, and afterwards I had such severe edema that I literally looked like Fat Bastard from the Austin Powers movies! No really — my thighs were hanging over my knees and my stomach was hanging beyond my vajayjay! It was terrible, but now I can really come from a place of empathy with the contestants on my show. And I am actually also doing a post-pregnancy workout plan that is offered for free on bodybuilding.com to help new moms bounce back. It's a realistic approach that anyone can do.
What else would you like to share with Oxygen readers?
JM: Just that I am so grateful to still be working in the industry and that I have learned that there is no one single way to get into shape. Before August I was spoiled and had all day to exercise, but now every workout has to count!
Change your life today. Join Jamie's 90-day Challenge online course today!