C.R.U.S.H I.T.
Attack any goal and succeed this summer with this psychologist-endorsed plan of action
Heading out the door? Read this article on the new Outside+ app available now on iOS devices for members! Download the app.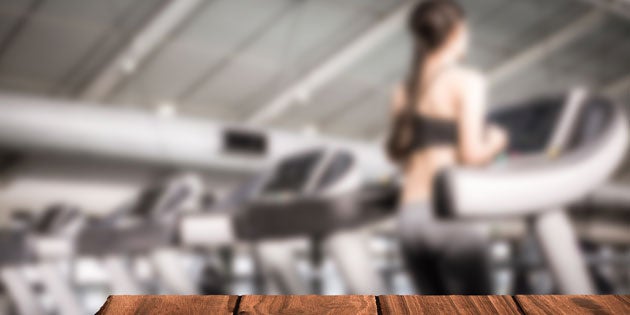 It's summer and fitness is surely on the brain — especially when contemplating working it in that teeny-weenie bikini. But sometimes staying motivated to train while jugging this barbecue and that birthday party and this week-long vacation to Cabo can be tricky. But sports psychologist Stephen Graef, PhD, from the Ohio State University Wexner Medical Center makes it simple with this powerful acronym that can help guide you away from the dessert buffet and back onto the fit and narrow.
C – Choose a goal or event
If you can't see the finish line it's that much harder to start. "Purpose is important for motivation, so identifying a goal or choosing an event will help drive you," says Graef. Pick something that has a deadline or a date attached, such as a road race or fitness competition, and which also has a realistic time frame in which to accomplish it. (For example losing 30 pounds for your high school reunion next week is probably not going to happen, but losing 10 pounds and fitting into a fabulous dress is absolutely a possibility!)
R – Road Map It
Making a clear and precise plan is integral to achieving your goal. "Indecision is a barrier that leads to inaction, so figure out what you're doing and do it," says Graef. Get a day planner or use a calendar/tracker on your phone and map out your course of action from now until the event goes down. Each day make a specific plan of action and actually write it with as much detail as you can out to solidify your resolve. Include things like your workout for the day, the bodyparts you'll train and the exercise you'll use, your meal strategy and planning and any motivational reminders you need to keep going.
U – Understand your "Why"
Knowing your reasons for starting this journey and continuing is imperative when you hit a motivational roadblock. "Connecting with your 'why' will make putting in the time easier and will re-engage you when things get stale," says Graef. Ask yourself why you're exercising — to look good in clothes? To be able to play with your kids? To lower your blood pressure? You may have more than one reason for doing it, and that's great; write them all down and refer to them often if you're stalling out.
S – State It
Stating your goal to others solidifies it in your mind while also creating external accountability to achieve your goal, according to Graeff. Partnering up can also have the same effect, so if you know a buddy with the same kinds of goals as yourself, pair up to train, meal prep and even relax and/or commiserate. "Shared suffering" is often a powerful motivational tool!
H – Help Yourself Succeed
"Help yourself succeed by leveraging your environment," says Graef. In other words eliminate your excuse potential: lay out your gym clothes — or even sleep in them! — to ensure you're ready to go when the alarm goes off. Find a gym close to your house or your hotel when traveling to make training convenient. Set your alarm 30 minutes earlier to give yourself the time to train. Meal prep on the weekends so you've always got healthy items handy when you feel the tug of the vending machines.
I – Imagine success
Visualization is a powerful tool and is used not only by regular gals like yourself but also by elite athletes and Fortune 500 power-people. "What the mind believes the body achieves," says Graef. "Picture the end goal, picture yourself dealing with barriers effectively and picture how good you'll feel when you're done." At the beginning or the end of the day, sit quietly and visualize these things. It only takes a couple minutes, and can be a powerful way to stick to your resolve when tempted by grandma's famous fried chicken.
T – Track it
There is something strangely satisfying about crossing things off a to-do list or X-ing through the days on a calendar, especially when you're traveling steadily toward a goal. "When each workout or goal for the day is complete, but a big X through that day," says Graef. "Once you have a streak going, bask in the glory of seeing a whole week or month of big X's. Accomplishment feels good!"