Fabulous Fabi
Meet Fabiana Ferrarini, winner of Oxygen's first Ultimate 90-Day Challenge!
Heading out the door? Read this article on the new Outside+ app available now on iOS devices for members! Download the app.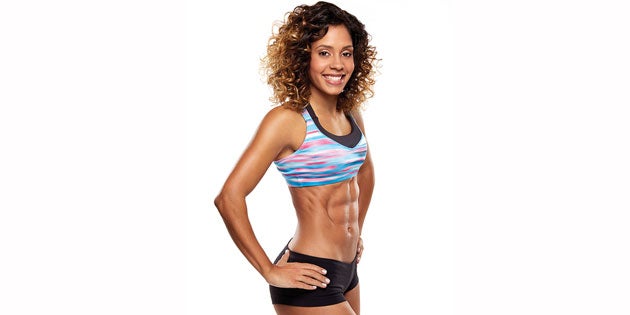 After we combed through thousands of cover contestants for the Ultimate 90-Day Challenge, Philadelphia stay-at-home mom of two boys Fabiana Ferrarini nabbed the coveted top spot and the cover of this month's issue. Oxygen sat down with Fabiana during her cover shoot to talk about her determined journey to make it to the winner's podium.
When it comes to talking about the Ultimate 90-Day Challenge or, indeed, talking about anything she is passionate about, Fabiana Ferrarini lights up — she runs a hand through her wild crop of curls, quickly flashes a broad smile and begins to speak at an almost impossibly rapid pace.
Her enthusiasm is infectious — but she says she wasn't always so gregarious. Growing up the first six years of her life in Honduras, she was quiet and spoke only Spanish.
"When my family moved back to America, I spoke no English, not one word," she says, recalling her days as a shy 6-year-old struggling with being bullied on a daily basis. "But looking back on it, being laughed at because I was different actually made me stronger. I always promised myself to aim high and to always give it my all no matter what it was."
She took this determination into the Challenge when she signed up in July.
"My mental strength was tested throughout the Challenge and there was no way I was going to give in!"
What surprised her was not the physical demands of the Challenge — after all, she had never exercised before she had her two boys but was teaching fitness classes when she began the Challenge — but it was the mental challenge of staying on track.
"I feel as though this Challenge definitely changed me on an emotional level," she says, adding she realizes that you can't just devote yourself to physical goals — you also must prepare yourself mentally. Every day, she says, was a struggle to stay on track. "But throughout the Challenge, I was able to channel an inner voice that would constantly push me to get up and get to the gym. And I realized that my inner mental strength was actually the root of my growing physical strength. And the stronger my inner voice got, the stronger I started to look. And the Facebook group with all those strong, empowering women helped that inner voice keep going."
As a self-described Latina "curvy mami" who loves her carbs, the 27-year-old says the nutrition plans took a lot of discipline. She found it tough to pass on her beloved arroz and frijoles (rice and beans), which had been a staple at every meal for years.
But after having her sons Enrique, 9, and Josiah, 4, she decided it was time to start to exercise and get in shape. At the start of the Challenge, she was self-conscious of what she perceived to be her trouble areas — her butt, legs and thighs. "As a Latina, I tend to be curvy, and my legs and booty have always been areas I've struggled with over the years. Before the Challenge, I was actually very insecure about my body. Today, I'm more confident than ever!"
Q&A: Oxygen talks to Fabiana about how she did it.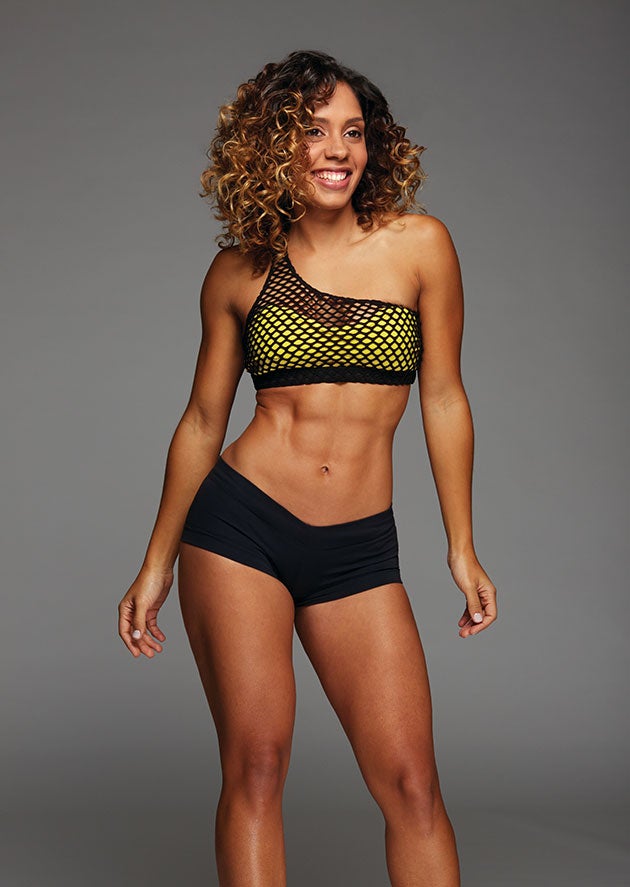 Oxygen: What can you do now that you couldn't do before the Ultimate 90-Day Challenge?
Fabiana: I can carry my husband up the steps. I love when he brags about it because it makes me feel super strong!
Oxygen: What is your favorite bodypart to train?
Fabiana: I love training the booty! Glute bridges are truly the secret to building great glutes!
Oxygen: How difficult was it to follow an eating plan for 90 days?
Fabiana: My family thought my healthy eating was obsessive since I always passed on the tortillas and fried beans, but they were great about having a chicken breast and veggies for me. I fell in love with peanut butter, too!
Oxygen: What did you learn?
Fabiana: I learned how to love myself with all my flaws and also learned to make eating a healthy lifestyle, not counting every crumb that goes into my mouth!
"How I got these abs!"
Fabiana Ferrarini didn't get these abs from simply working out. She knows it's what you put in your mouth that can make all the difference to a tight midsection.
"It's true that abs are made in the kitchen and exposed in the gym," she maintains. "It doesn't matter how many crunches you do, if you don't eat clean, it is like swimming against the current. To keep my abs, I keep my sodium low, I do not use sugar at all, no processed foods and barely any junk food. What's really important is that I rarely eat out — everything I eat is cooked fresh in my kitchen. I am a big organic food eater."
She explains her early years in Honduras where her mother instilled an awareness of proper posture and how to keep your abs tight throughout the day. When she works out, she takes this awareness of contracted abs into every exercise. "Every exercise you do works your core, so no matter what muscle I work, my core is always being used."
Fabi's Ab Workout
Bottoms up
Cable twist
Decline crunch
Decline reverse crunch
Knee tuck
Stability-ball roll-in
"I do three sets of 20 reps, two or three times a week."
Strong Support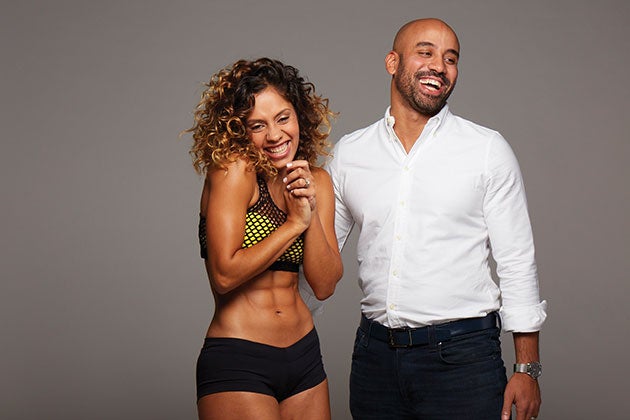 When it comes to a supportive environment, some of the luckiest women in the Ultimate 90-Day Challenge had the greatest support from their spouses. For Fabiana Ferrarini, her husband of almost five years, Matthew Ferrarini, and her extended family proved to be solid as a rock.
"I really just tried to be super dad for 90 days," says the 27-year-old father of Enrique and Josiah. "I felt it was important for me to step in whenever I could so she could go to the gym. I wanted her to focus totally on herself for that time."
Research has proven that a strong supportive environment is key to staying on track with a fitness plan. Matthew, however, acknowledged ruefully that near the end of the Challenge, it was getting tougher. "She practically sat in front of her computer for the entire week — the house was a disaster, the kids were in chaos!" he says, laughing.
But in the end, it was all worth it. "I am just so proud of her," he says, as he looks at Fabiana light up on camera.