Ignite Your Fire
Need a spark of inspiration? The power of positive recall can get you motivated to move.
Heading out the door? Read this article on the new Outside+ app available now on iOS devices for members! Download the app.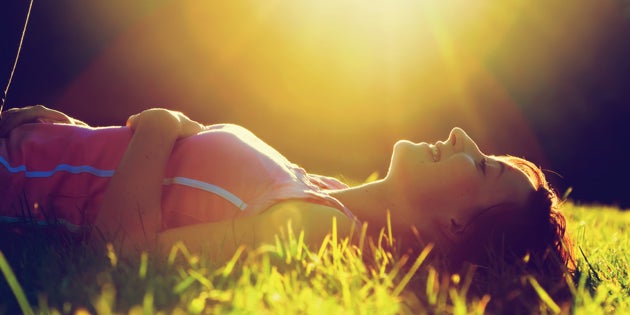 Motivation is a funny thing. Even if you're a certified gym rat, you might have trouble getting psyched up to exercise every now and then. Here's a surefire way to give that motivation a good kick in the pants: Recall a positive exercise experience.
In a study from the journal Memory, about 150 college students were asked to recall either a positive or negative memory connected to exercise that would increase their motivation to exercise. Meanwhile, a control group did no recall.
In the end, those who remembered a positive memory reported higher amounts of exercise, about 15 minutes (or more) of moderate-intensity activity during a weeklong period, than the control group. Surprisingly, negative memories connected to exercise also increased study participants' activity level over the control group, although not as much as the positive exercise memory group.
Related: Motivation Makeover
Why? Although researchers don't have a definitive answer, they do have a few theories. "Recalling a positive exercise experience could boost one's self-concept in terms of exercise and fitness," says Mathew Biondolillo, lead study author from the University of New Hampshire. That, in turn, could lead to more exercise.
Other research points to specific memories serving as a directive function, meaning that they direct or guide future activities and suggest plans of action based on past experience. "A positive motivational memory might give helpful guidance and instruction for people so they know how to repeat a past positive exercise experience in the future," he adds.
So on those days when you're vacillating between staying in bed another 30 minutes or heading to the gym, this study suggests that recalling those positive past experiences could make you choose the latter. For instance, think about completing your first 5K and how happy you felt as a result.
Can't think of anything positive? Then follow the lead of the second group in the study and veer the other way into negative territory. For instance, maybe you picture a race you did in which you almost couldn't finish. The memory could ignite your fire to exercise so you'll do better next time.
Fuel Your Passion
Want more ways to kick that motivation into gear? Put these three strategies to the test:
1. Choose The Right Buddy: Exercising with a friend can make any sweat session more enjoyable. For optimal results, though, a study from the Journal of Sport & Exercise Psychology advises buddying up with somebody who's moving because they love it. When people exercised with somebody who was motivated to participate in physical activity because they truly enjoyed it, they exercised at a higher intensity, spent more time doing physical activity and exercised for longer durations of time versus exercising with somebody who was only doing it to look better.
2. Pay Yourself: People who got a $5 weekly reward were more likely to stick with exercise, per a study from the American Journal of Preventive Medicine. Researchers suggest those cash incentives offer an immediate benefit as opposed to the health benefits of exercise, which usually take time.
3. Talk Yourself Up: When people used motivational self-talk during workouts, they reported that exercise felt easier, so much, in fact, that they improved their time to exhaustion — so they either exercised for a longer time or did the same workout feeling less tired — by 18 percent, according to a study from Medicine & Science in Sports & Exercise. Try statements like "go for it," "dig deep" or "you're a winner."