Jennifer Nicole Lee: The Girl Behind the Cover
Fitness icon Jennifer Nicole Lee has graced the cover of 92 magazines — but life wasn't always so glamorous.
Heading out the door? Read this article on the new Outside+ app available now on iOS devices for members! Download the app.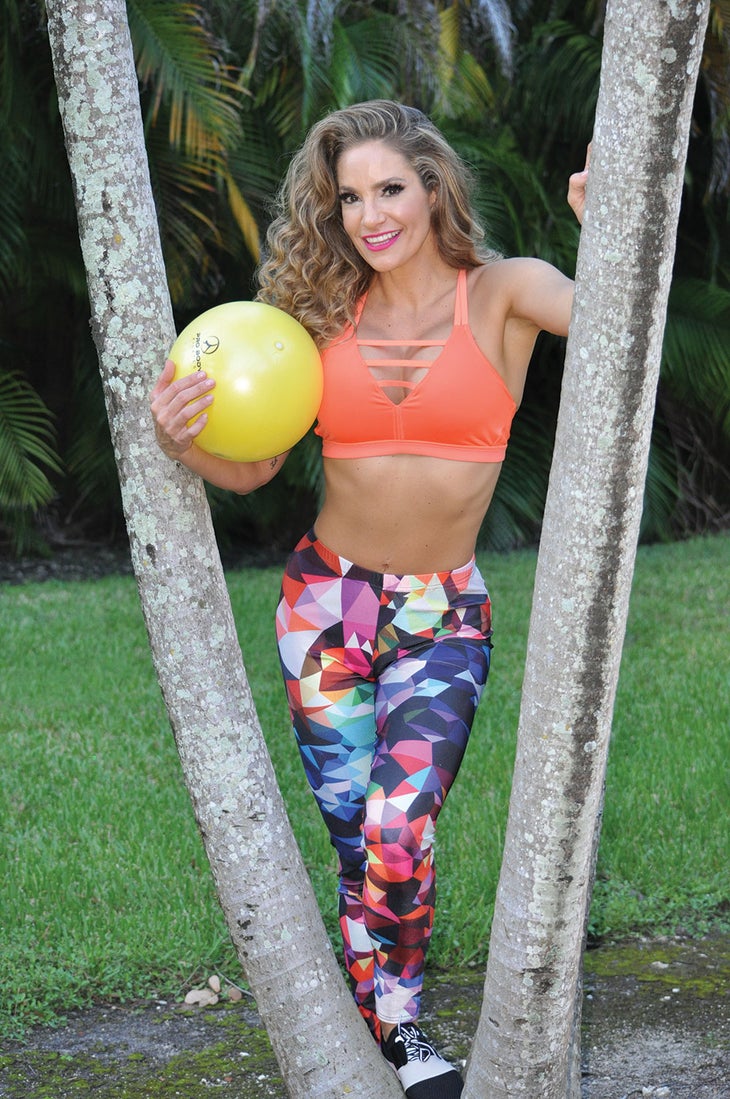 Jennifer Nicole Lee's parents were living the dream, immigrating to the U.S. and giving birth to their daughter — a first-generation American citizen. But this dream also meant working multiple jobs just to make ends meet and living below the poverty line, relying on food stamps to eat. These constant economic struggles drove Lee to become independent, strong and self-sufficient at a very young age, but by adulthood, those difficulties began to manifest themselves physically. Lee suffered depression, chronic fatigue, anxiety, stress and poor self-esteem. She developed an emotional eating pattern that led to years of yo-yo dieting and dramatic weight swings.
Strong Is the New Skinny
But life went on and Lee fell in love, got married and had two sons. However, she still felt empty and lost inside.
"I felt like I had no focus or purpose," she says. "But then I picked up fitness magazines like Oxygen and noticed the women featured weren't skinny. They were strong and looked like superheroes."
Inspired, Lee began working out five to six times per week, transforming all the negative areas of her life into positive ones. Her tenacity and hard work paid off, and she eventually became Ms. Bikini America and landed on the cover of Oxygen, among dozens of other magazines. Now she credits the struggles of her past for instilling in her an indomitable work ethic, gratitude and resilience.
"From these hardships came many solid building blocks of success," says the Miami-based 43-year-old, who serves as a transformational coach and specialist in sports nutrition. "I'm grateful for my struggles, as they made me stronger today, and now I'm a better coach and trainer, helping countless women worldwide to attain their dreams. Fitness truly was the missing piece of my puzzle that fixed everything."
Finding the Strength
Today, Lee trains for energy, immunity and metabolic health rather than to be a certain size or weight. Her workouts are ultra-efficient and effective and include a solid warm-up, six interval circuits and a cool-down. She blends cardio and weights into each session to ensure optimal fat burning and muscle building, plus a 15-minute bonus round of abs to wrap things up.
Lee also teaches online most days of the week. "I actually train right alongside my online clients as I am instructing them," she says of her live-streaming workouts. "I call myself a 'fitness artist' and see my clients as masterpieces in motion."
And because true fitness encompasses mind, body and spirit, Lee is also passionate about wellness, nutrition, goal setting and personal development. She hosts webinars on nutrition, skin care, anti-aging and time management, and she even offers makeup tutorials.
The Bright Side
When it comes to fueling her body, Lee believes that food has a certain vibration that you absorb, and therefore maintains a vegan lifestyle. "I eat as clean and as green as possible," she says. "I have endless energy because my food is fueled by sunshine, nature and love."
Overall, Lee remains in a constant state of gratitude, using the power within herself to achieve her litany of successes, including writing 15 books and launching a fitness clothing line.
"I'm a die-hard optimist who always sees the positive side of life," Lee says. "This mindset has created many miracles and breakthroughs for me. Life is a gift, and we must celebrate each and every moment. With this mindset, I am happy all the time."
Things I've learned along the way
Train and eat like you love yourself. It is not a punishment; it's self-respect.
Preparation is imperative to losing weight, keeping it off and living a healthy lifestyle. Knowing your downfalls, avoiding bad situations and organizing your life translates to long-term weight loss and fitness success.
Eat and train to gain energy, stamina and endurance, not to lose pounds. That mindset shift helped me lose 80 pounds and keep it off for the past 16 years.
I believe that the more I sweat during a workout, the more I detox and cleanse my body, and the lighter and more energetic I feel afterward. I always make sure I pass the "sweat test" during my workouts.
You can't "microwave" success! Your results won't happen overnight, so fall in love with the process.