Pucker Up
Little did you know going under the mistletoe could be a workout? Check out these 10 sizzling kissing facts and get your burn on!
Heading out the door? Read this article on the new Outside+ app available now on iOS devices for members! Download the app.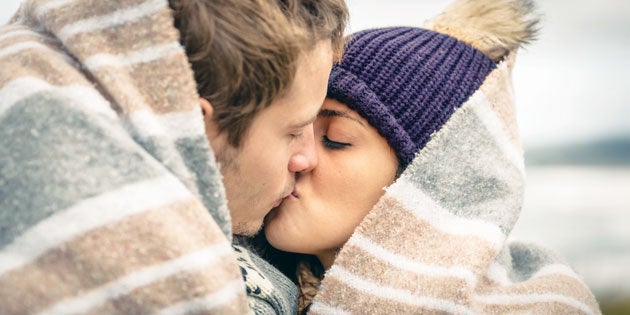 • French kissing involves all 34 muscles in the face; a pucker kiss only involves two.
• The orbicularis oris, aka the "kissing muscle,"allows the lips to pucker.
• When kissing, your heart beats faster, more oxygenreaches your brain and oxytocin — the "love hormone" — is released into your body.
• Kissing can lower the levels of cortisol in your body.
• One minute of kissing burns 2 to 5 calories.
• Two out of three people turn their head to the right when kissing.
• The fear of kissing is called philemaphobia.
• Lips are 100 times more sensitive than the tips of the fingers.
• The World's Longest Kiss was 58 hours, 35 minutes and 58 seconds. (If you're doing the math, that's about 7,000 to 17,000 calories!)
• And one ewww: When you kiss, you exchange between 10 million and 1 billion bacteria.