Rapid-Fire Q&A With Angelica Teixeira
This two-time Ms. Bikini Olympia and two-time Bikini International champion opens up to Oxygen.
Heading out the door? Read this article on the new Outside+ app available now on iOS devices for members! Download the app.
I wish women in the fitness industry didn't think they have to look perfect. It seems like they are never really satisfied with the way they look, which is a shame. It is important to enjoy the process of getting fit and making sure you do it in a healthy way.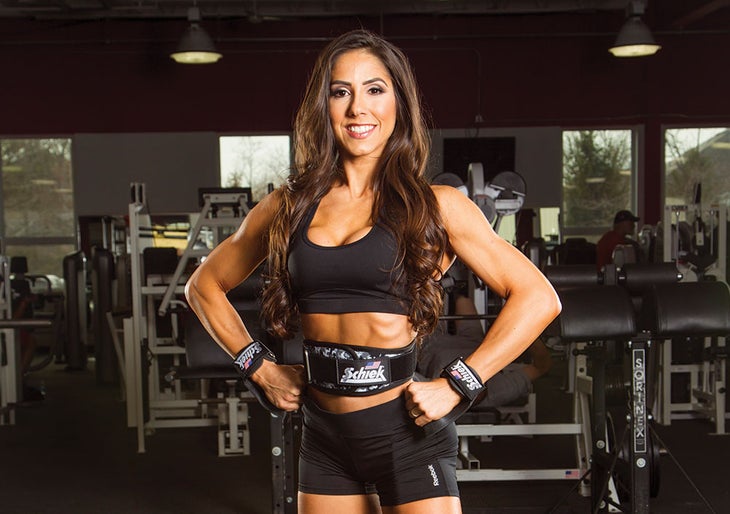 What's your favorite bodypart to train?
"My favorite bodypart to train is my glutes, and my favorite exercise is glute kickbacks. In fact, I always bring a Schiek ankle strap with me when I travel so I can do this move in any hotel gym."
What is your dream vacation?
"Though I have traveled many places as a pro, my dream vacation would be Italy. The people seem to be very warm and friendly — and of course, the food is amazing!"
Is there anything in life you wish to re-do?
"If there was one mistake I could go back and correct in my life, it would be to learn English before moving to the U.S. from Brazil. It would have made things a lot easier."
To what do you owe your success?
"In order to be successful, you have to employ mental strategies along with the physical work. I visualize achieving my goals every day as if they were really happening. I even feel the chills of the moment of winning when I see it in my mind."
Who is your fitness inspiration?
"My inspiration when I started in fitness wasn't a woman — it was Arnold Schwarzenegger. He came from another country and used bodybuilding to become a legend. He is an example that it doesn't matter where you come from — that everything is possible when you're willing to work hard for your goals."
How would you describe your family?
"We are a fit family. My husband Marco works out, as well, and is a black-belt jiu-jitsu instructor. He definitely lifts more than I do! But I do love to lift heavy, and I always use a Schiek lifting belt to protect my back."