The Student Becomes the Teacher
Read how Kari Leonard lost 100 pounds and found her purpose along the way.
Heading out the door? Read this article on the new Outside+ app available now on iOS devices for members! Download the app.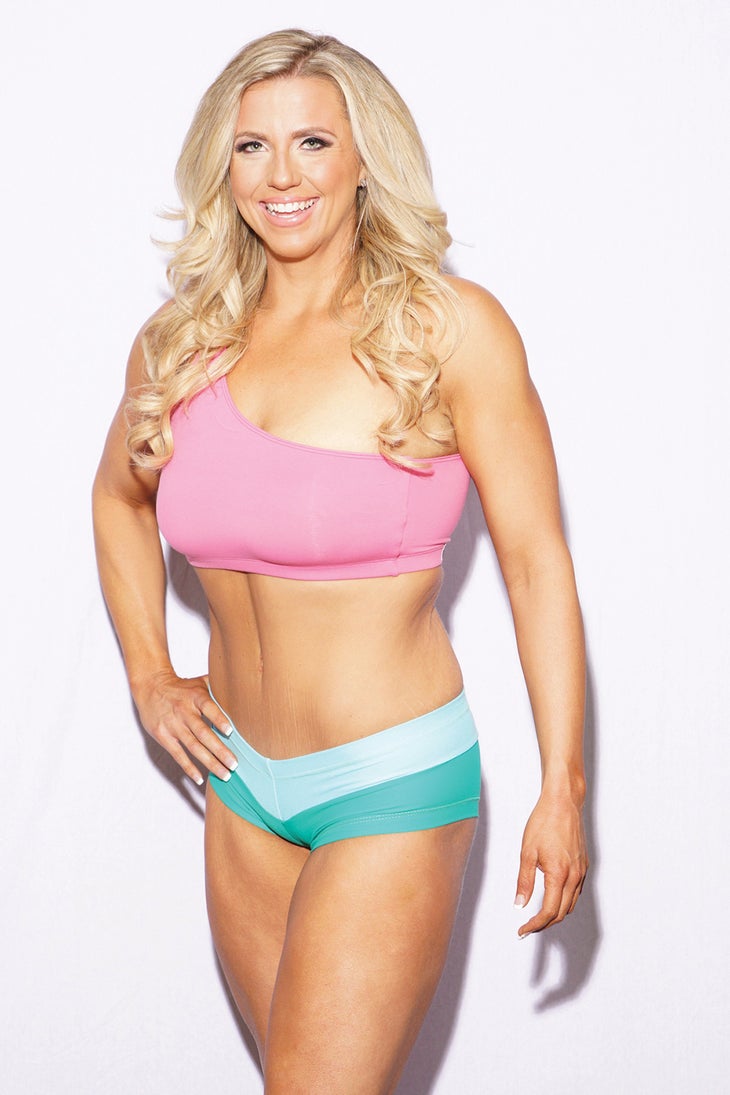 The Student Becomes the Teacher
Kari Leonard lost 100 pounds and found her purpose along the way.
After realizing her weight had skyrocketed 45 pounds in a single year, Kari Leonard joined a local weight-loss accountability group in 2015. Part of the process included taking "before" pictures. "I literally cried for three hours over those photos," she says. "So many thoughts plagued me: How did I let myself get this far? Will I ever be healthy or fit? I then realized it was now or never."
Leonard had been overweight since age 12 when she developed a fast-food habit. Her breakfasts alone consisted of an egg, cheese and bacon biscuit, large fries, soda and a blueberry biscuit with icing. Lunches, dinners and snacks included pasta and pizza, plus candy bars and chips she'd buy at gas stations throughout the day.
While her friends and family only saw her smiling facade, inside she felt tormented and alone. "I was sexually harassed and molested by two different peers at school for several months," Leonard says. "I never told anyone or addressed it, and I began to eat to feel better and to protect myself from them and any future unwanted attention."
Hitting Reset
Leonard set some fitness goals and learned about clean eating. Ditching her beloved processed, sugary and fried meals wasn't easy at first, but soon her taste buds began craving lean protein, healthy fats, fruit and veggies.
Capitalizing on her love of dance, Leonard began taking Zumba classes four to five times a week. Her initial goal was to lose 20 pounds in two months, but she managed to lose 22 in just six weeks. After that, she was hooked and set more goals, such as adding strength training to her routine to build a fast metabolism and create long-term fitness success.
Leonard enjoyed lifting weights so much that a year and a half later, she decided to compete in the World Beauty Fitness & Fashion Transformation Division. She stepped onstage 100 pounds lighter — wearing her very first bikini ever — and won. She plans to compete in the WBFF Worlds Transformation Division in 2018.
"Not only did I lose 100 pounds in 18 months, I now live a much more vibrant life," Leonard says. "I completely transformed my life, and I'm determined to use what I did to serve others."
Paying It Forward
Leonard now works as a health coach and has made it her mission to help others with their own transformations. She leads by example, training five days a week with weights and logging three 30-minute sessions of high-intensity interval training and two 30-minute sessions of steady-state cardio, such as Zumba, weekly.
"My heart burns with passion to coach others out of an unhealthy lifestyle and a negative mindset and into a more healthy, vibrant and freeing life," she says. "If I can do it, so can they!"
Stats
Kari Leonard
Raleigh, North Carolina
age: 32
height: 5'7"
old weight: 240 lb
current weight: 136 lb
occupation: Household manager and health coach
Kari's Favorite …
… Mantra
Nothing that lasts comes fast. This is a lifestyle change, so do not focus on how long it will take. Always focus on the next "mini-goal" you set for yourself.
… Breakfast
An omelet with spinach and sweet peppers, with either Ezekiel bread and peanut butter or homemade oats and fresh fruit.
… Philosophy
Have a positive mindset about achieving your goal, create small daily healthy habits that build up over time, and always celebrate victories no matter how small.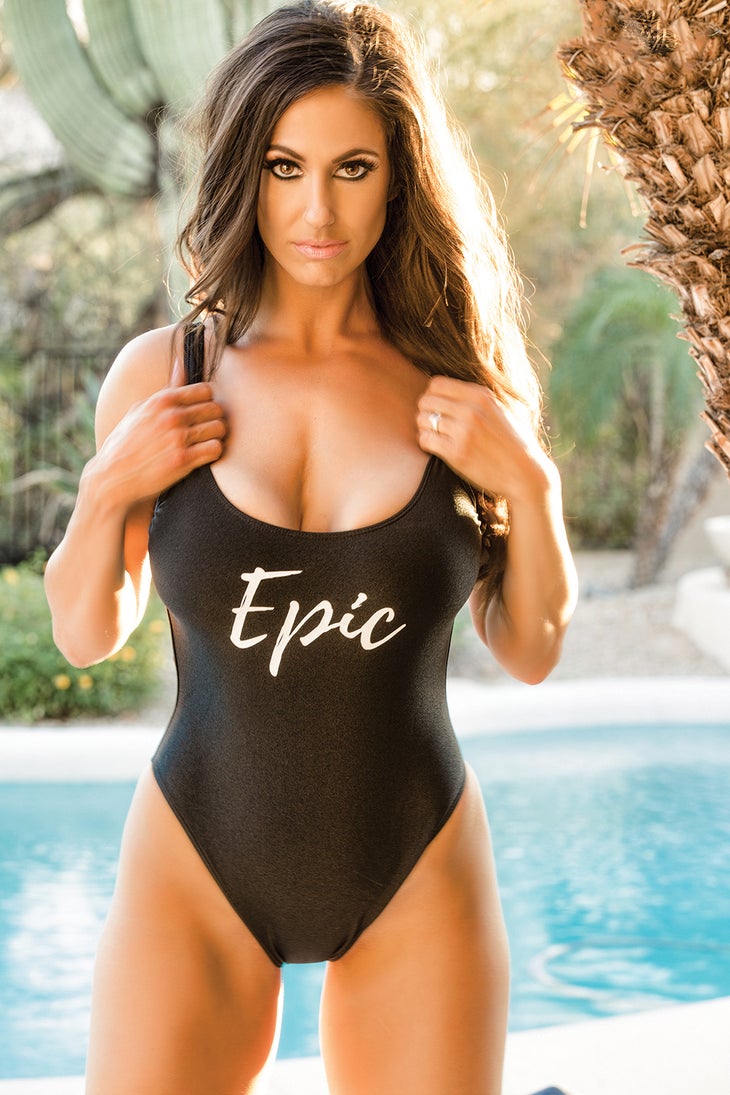 Saluting a New Lifestyle
One morning in 2013, Navy instructor flight engineer Jennifer Suber awoke feeling dizzy and nauseated. What she initially assumed was food poisoning turned out to be a bout of vertigo that lasted for three weeks. Once the feeling subsided, she was cleared to fly and thought she'd put that behind her.
However, a year later, she experienced a second episode. More testing revealed that she had superior canal dehiscence syndrome, a set of hearing and balance symptoms related to a rare medical condition of the inner ear. In February 2015, Suber underwent surgery but did not recover well — she required the use of a cane and a service dog, Lola, to help her walk and get around. She no longer was able to perform her job and was transferred to a limited duty squadron to be medically retired.
"In the blink of an eye, I lost my career, my independence and my identity," says Suber, who fell into a depression that led to weight gain and alcohol abuse. "Imagine being an 18-wheeler traveling 100 mph and then hitting a concrete wall and everything crashing forward. That's what it felt like for me."
Back to Boot Camp
In August 2015, Suber realized that continual self-pity was useless, and she decided to take back her independence through exercise and nutrition.
"I went to the gym, cane in hand, and did cable machines that didn't require much balance," says Suber, who also switched to a plant-based diet and focused on intuitive eating. "I used the gym as an emotional release. If I felt lost, overwhelmed, sad or angry, I would put on some music and lift heavy." As her balance and strength improved, she graduated to harder workouts.
Battling the Bottle
Even though Suber had healthy new habits, she was still drowning her sorrows in booze. "I was abusing alcohol to the extreme, to where I almost lost everything," she says of her multi-day binges. "I realized I was hurting the ones I loved, and that snapped me back to reality. I quit drinking cold turkey on July 1, 2017, and haven't looked back."
Along with the support Suber received from her mother and boyfriend, she started going to church, joined a sobriety organization and began seeing a psychiatrist to help navigate her feelings.
These days, Suber is studying to be a personal trainer and health coach to help others like herself, and she has traded in her cane for her canine exclusively. She even took center stage in a few bikini competitions.
"Now I eat whole foods rather than drinking whole bottles," she says. "Fitness saved my life. I want people to know that it's OK to discuss their problems and to ask for help. There are too many people and veterans who suffer from post-traumatic stress disorder and depression, and if my story can help just one person get through it, that's all that matters."
Stats
Jennifer Suber
Highlands, New Jersey
age: 32
height: 5'6"
old weight: 159 lb
current weight: 125 lb
occupation: Barista, personal trainer and wellness coach
Words of Wisdom
It's OK to not drink alcohol, which can be difficult in social situations. I drink seltzer with a lime so people don't hassle me.
I say five positive things to myself every day: "I am beautiful," "I am worth it," "I am strong," "I am loved" and "I am determined."
Don't get discouraged if you aren't progressing as fast as you want. Take a step back, look at how far you've come and reassess your "why."