Seven Tips for Better Sleep
Getting a good night's sleep is just as important as working out for being healthy and fit. Follow these tips to get more ZZZ's.
Heading out the door? Read this article on the new Outside+ app available now on iOS devices for members! Download the app.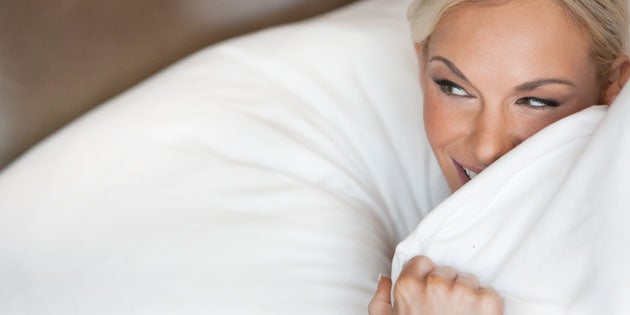 Get a good snooze with tips from Michael Breus, PhD, D-ABSM, clinical psychologist and sleep specialist, and Jessica Matthews, MS, E-RYT, exercise physiologist and personal trainer.
1. Stick to a consistent sleep schedule. "Go to bed at the same time every night and wake up at the same time every morning, including on the weekend," says Breus.
2. Stop consuming caffeine by 2 p.m. every day. "Caffeine has a half-life between eight to 10 hours, so it can interfere with your sleep even if it's been a long time since you have consumed it," explains Breus.
See AlsoYou Snooze, You Lose
3. Stop exercising approximately four hours before lights out. "We know people who exercise sleep better, but at the end of the day, a large number of people get too revved up from evening exercise," says Breus. "If it's the only time you have and it helps you relax, especially if you have higher levels of anxiety, then by all means, do your workout. But if you can avoid working out too close to bedtime, do so."
4 . Get 15 minutes of sunlight every morning. "Sunlight resets circadian and bio rhythms," says Breus. The key is to get this exposure in the morning, which will keep you on track for the rest of the day.
5. Create a restful environment. "Make sure you're going to sleep in a dark space," says Matthews. Try blackout curtains or a sleep mask.
6. Eat light and right. "Avoid heavy or fatty foods, which we know take longer for the body to digest," says Matthews. "Prior to bed, avoid foods that are spicy or those that you know bother you and could either keep you awake or prevent you from getting a restful sleep."
7. Ban screens. Working on a computer before bed — or worse, bringing your iPad into bed with you — could trick your system into thinking it's daytime.
Shift-Work Solution: Fool Your Body
Packing on pounds thanks to shift work? Studies show that shift workers suffer sleep deficiencies and health consequences as a result of thrown-off circadian rhythms.
"The best thing you can do is to make yourself a little cave for a bedroom," says sleep specialist Michael Breus. He advises ensuring the room is as dark and quiet as possible, and also never forgetting to turn off the phone. "People who work shifts should also limit exposure to sunlight if they're going to go to sleep. Use blackout shades and wear sunglasses if you're driving home in sunlight. You need to fool the body into thinking it's nighttime."