From Ms. Bikini Olympia to New Mom
Former Ms. Bikini Olympia Nathalia Melo now focuses on fitness for new moms.
Heading out the door? Read this article on the new Outside+ app available now on iOS devices for members! Download the app.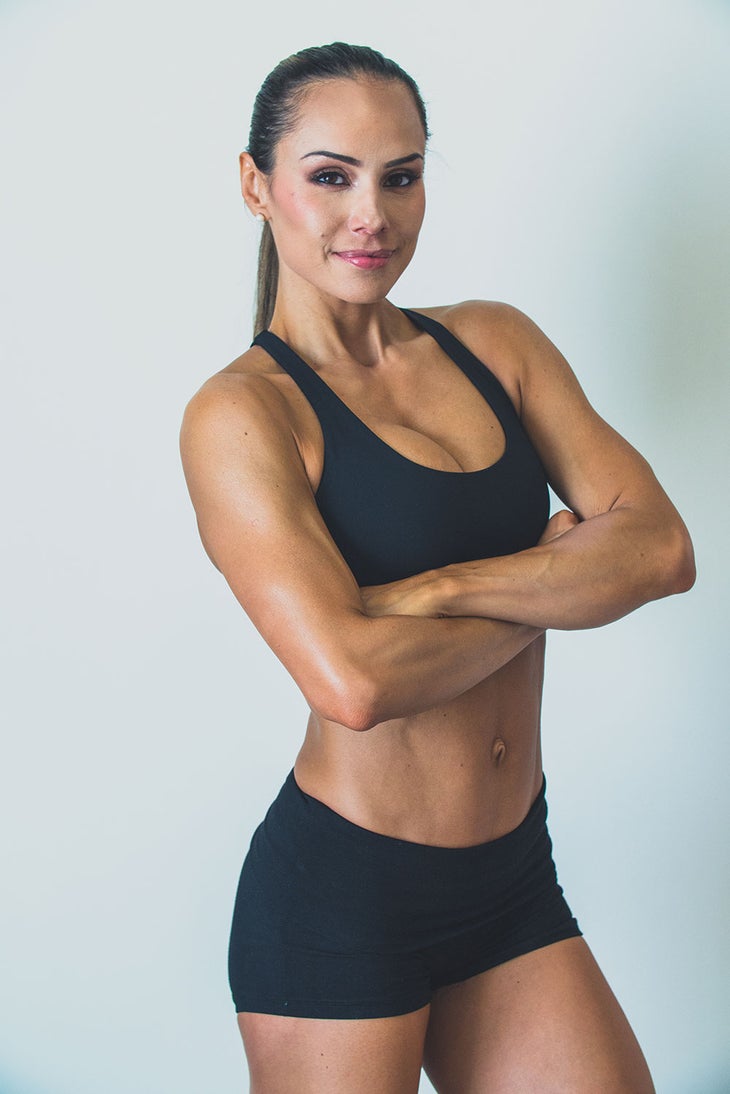 Nathalia Melo fell in love with fitness early and was spending her allowance on a gym membership at age 14. Her love for all things exercise rocketed forward from there: In 2004, Melo moved from Brazil to Florida; in 2009, she was an IFBB Bikini pro; and in 2012, she was crowned Ms. Bikini Olympia.
In 2014, however, Melo hung up her competition heels, moved to Ireland and got married. Though happy, Melo was left without a definitive career. "I did a lot of soul-searching to find that one thing in the fitness industry that gave me butterflies — but I kept coming up blank," she says.
A Pregnant Pause
In 2016, Melo became pregnant and watched helplessly as the body she had so meticulously trained, toned and sculpted changed right before her eyes. After her son was born, things were not much better, and Melo struggled with postpartum depression. "I didn't recognize the person I saw in the mirror and had a hard time finding my identity," she says. "But the more I talked about my struggles, the more I found that other moms were going through the same exact thing."
Melo then realized her purpose: She got certified as a prenatal and postnatal trainer and set out to help mothers and mothers-to-be understand those bodily changes, and to be accepting of their "new" bodies.
Giving Birth to a New Career
Five months into her new career, Melo discovered she was pregnant again. Though her exercise program was similar during both pregnancies, what changed the second time around was her mindset. "Pregnancy is literally diving into the unknown, especially the first time," Melo says. "With my daughter, I was more prepared and accepting. I embraced the bump and knew things would be OK."
After having her daughter, Melo launched the Mother Strong League, a program for moms that focuses on intense, effective training with a balanced and realistic approach to nutrition, and an emphasis on positivity and gratitude. "We want moms to feel proud of their bodies instead of feeling hateful and negative toward them," Melo says. "Too many postnatal coaches focus on the idea of 'getting your body back,' but in reality, your body hasn't gone anywhere — it has been there with you the whole time, doing beautiful things, creating a life."
Mother Strong also focuses on mindset and the importance of "me" time. "Motherhood is intense, and it's easy to lose your identity," says Melo, who tries to practice what she preaches daily. "I want to lead by example with my kids, demonstrating a good work ethic, love and a healthy marriage. My kids motivate me to be a better person, and I always think twice before giving up on something because I have little people watching my every step."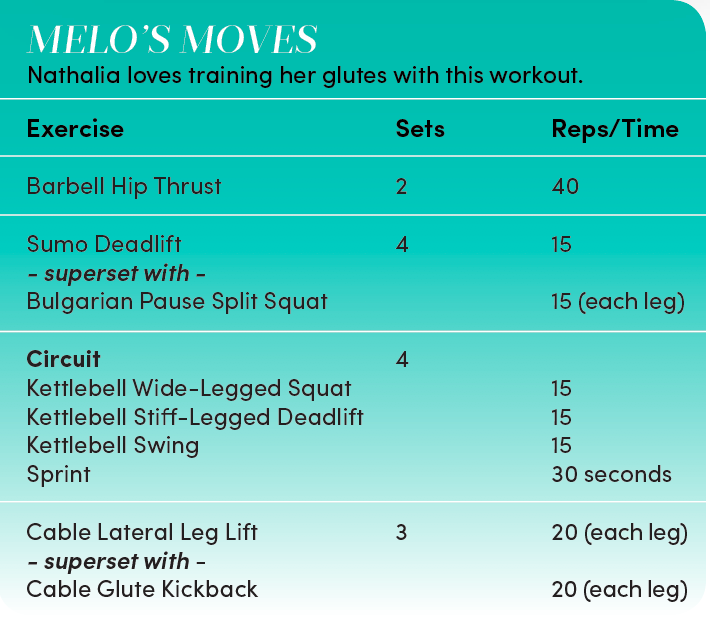 Melo's Chocolate Peanut Butter Overnight Oats
Ingredients
½ cup oats
1 scoop Dymatize
ISO100 peanut butter
chocolate whey protein isolate
water, to preferred consistency
½ banana, sliced
1 tbsp sliced almonds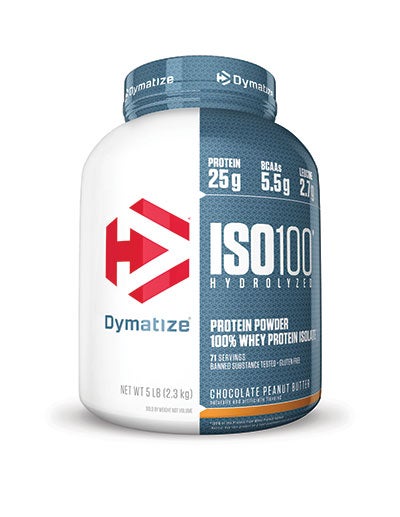 Combine oats, protein powder and water, using more water if you like your oats thinner, less if you like them "gooey." Refrigerate overnight. When ready to eat, top with bananas and almonds.