Unstoppable: Patricia Arredondo
Patricia Arredondo, winner of the 2016 Oxygen Challenge, talks to us about her determination, avoiding cheat days and what it means to be on the cover of Oxygen magazine!
Heading out the door? Read this article on the new Outside+ app available now on iOS devices for members! Download the app.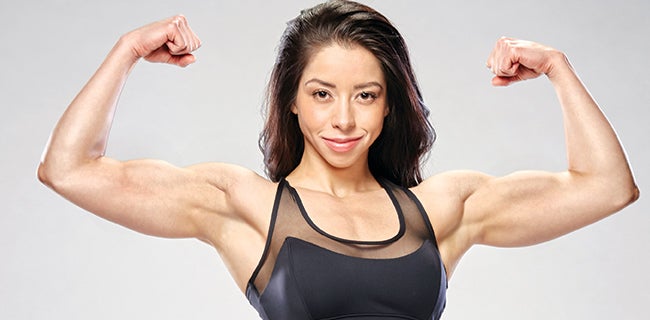 Both those mantras perfectly sum up the ambition, focus and motivation of 21-year-old Patricia Arredondo. The outgoing winner of the 2016 Oxygen Challenge is passionate about staying healthy, fit and active, and when it comes to reaching her goals — whether it's landing the cover of Oxygen magazine or starting a new real estate business — " I won't let anyone step on me," she says with a laugh.
Patricia, or "Trish" as friends and family call her, admits she developed her outgoing personality out of necessity. "Growing up, I constantly switched schools. I can't even remember how many elementary, middle and high schools I attended," she says. "I was always the 'new girl.'" Originally from Irapuato, Guanajuato, Mexico, the raven-haired beauty moved to Colorado with her mom and two older brothers when she was 5. Patricia's mom brought them to the U.S. to make sure her kids had every opportunity. "She wanted to give us the world, and she did," Patricia says. Her mom's ambition rubbed off on Patricia, who immediately immersed herself in school and in learning English. Improving herself was always a high priority for her. "I remember being in elementary school, pondering my future, my goals and my expectations," she says.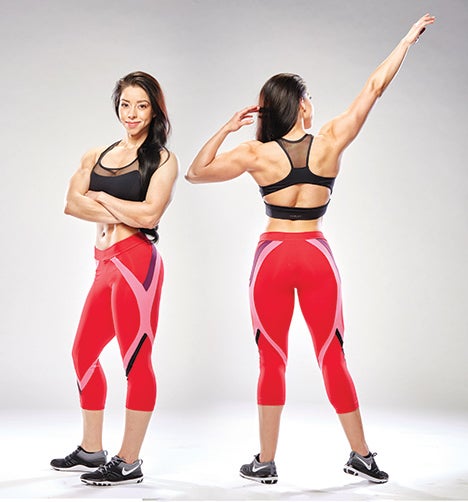 Always active in sports — she participated in everything from kickboxing to basketball and track — nothing beat weight training for Patricia. In fact, she started reading Oxygen when she was 14 and was motivated to do her first figure competition when she was 18. Last year, Patricia signed up for the first Oxygen Challenge, but personal reasons had forced her to quit without finishing. She was determined that she wouldn't let that happen twice. "I was keeping my eye on my email, waiting for the announcement of the second Challenge," she says. "I was ready for it before it even started!"
Fitness is an important component in Patricia's life. Getting and staying in shape requires discipline, focus and a desire to always improve yourself, which plays into her belief that you must always keep challenging yourself. "I believe in taking care of your health and your soul," she says. "I knew I could look and feel better. I wanted to push my limits."
Training wasn't new to Patricia, but she was surprised by the level of discipline she developed over the 90-day program. "My heart was in it from Day One to Day 90." Patricia chose Ashley Kaltwasser's team for OC2. "She is absolutely amazing and has a winner's mentality," she explains. "She's been on plenty of magazine covers and competes. There was no question about who I should pick!"
Patricia followed Ashley's program pretty closely, but she did add heavier weights and more cardio. "I was at 24 percent body fat, so I knew I had to push to see those numbers drop," she says. Patricia also followed the meal plan closely, substituting a few foods that didn't agree with her and only allowing one cheat meal during the entire program. "I knew diet would be key, so I only allowed myself one cheat meal," she says.
Support was definitely not in short supply during the 90-day program. Her boyfriend of two years, Austin Imes, helped prep her food, pushed her to do her cardio and constantly reminded her of her "why." "He's always there for me no matter what," she says. So were her mom, her brothers and even people she's never met. "The private Facebook group helped a lot because everyone was constantly pushing each other. Even though we were all competing for the same thing, everyone was respectful and supportive of one another," she says.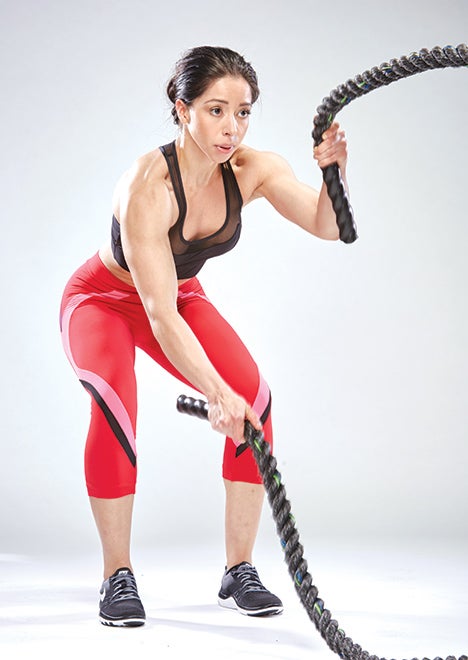 So what does winning The Oxygen Challenge mean to Patricia? "Winning the cover gives me an abundance of hope!" she says. "I proved to myself that I'm capable of doing anything I set my mind to."
Next up? "This is just the beginning for me. I'm 21 and on the cover of Oxygen!" she says enthusiastically. Although she and Austin are starting a real estate business, Patricia remains laser-focused on continuing this momentum on her path in fitness. She will be competing in her first WBFF show in early 2017 and wants to help other people reach their own fitness goals. She has felt so blessed in her life and wants to give back to others, volunteering with a local hospital to deliver meals to seniors, and hopes to become a motivational speaker.
Patricia's mom worked two jobs to support her family, so Patricia's ultimate goal is to be able to support her mother in return. "She deserves that!" she says. We don't doubt that Patricia will do that and more!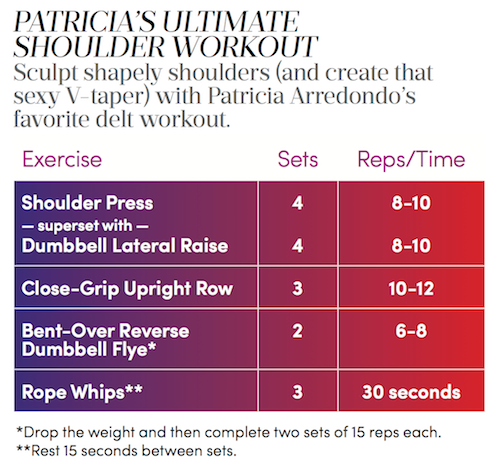 Change your life today. Join Ashley's 90-day Challenge online course today!