What are the Judges Looking For?
Heading out the door? Read this article on the new Outside+ app available now on iOS devices for members! Download the app.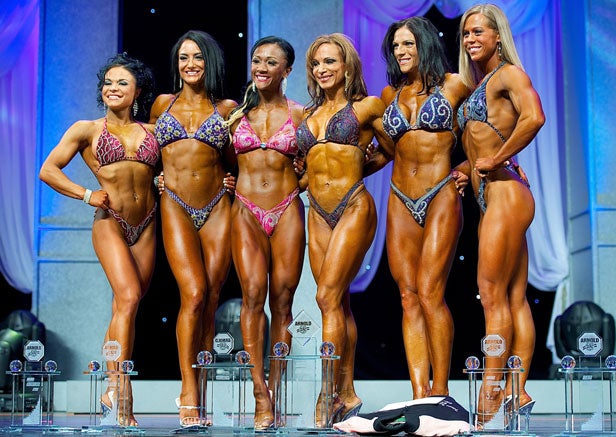 1. What are the Judges Looking For?
Probably the number one question for the would-be fitness/figure/bikini competitor about to enter into the world of competing is: What are the judges looking for?
It's a good question and not one with easy, black and white answers. But maybe a better — and more useful — question for any competitors to ponder is this: What's the best way for you to impress the judges?
Here are some easy-to-follow guidelines for success that apply to almost all stage presentations.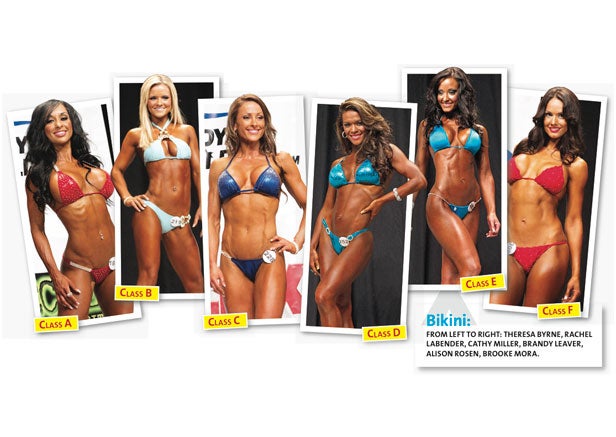 2. Stick To The Criteria – "Don't Wing it"
It's common sense: research the competition before you enter it, and don't enter any competition without first carefully reading the judging criteria. This step is critical, otherwise how will know how you will be scored and thus be able to prepare properly?
After all, good judging panels will abide by the competition's judging criteria.
And this advice applies to all aspects of your stage presentation, suit and shoe styles, body color, leanness, muscularity, symmetry, evidence of athleticism, poses, and so forth. Winners pay attention to all of the criteria.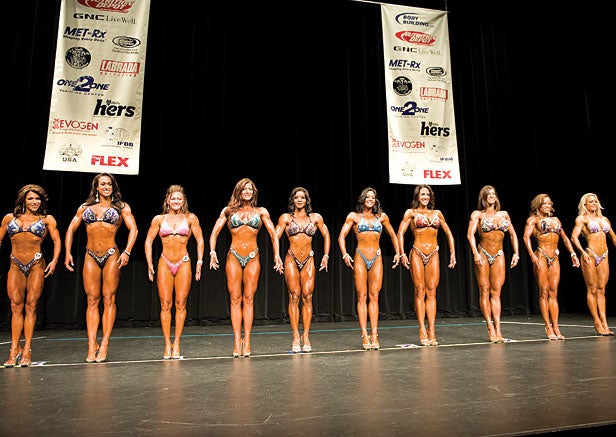 3. Not All Judging Criteria are Created Equal
Just because you've previously competed successfully in one federation — say a Bikini-type competition or Fitness routine-type competition — doesn't mean that you can effortlessly translate your presentation and performance to another federation that holds the same types of competitions. It's almost a given that different federations will value or weight the same criteria more heavily (or differently) than others. Do your research so you'll know exactly how to tweak your contest preparation and stage presentation in order to meet the demands of the show. Read up on contest coverage in Oxygen magazine!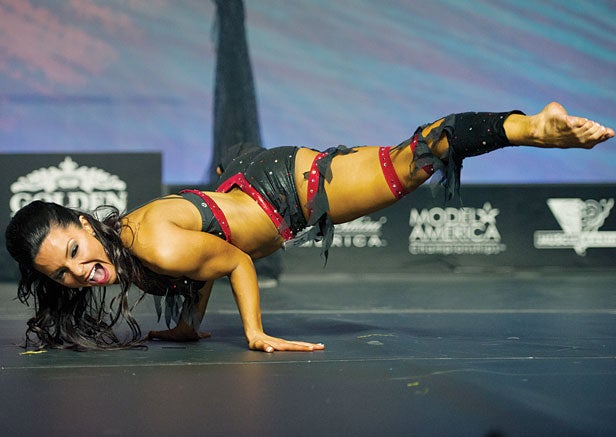 4. Lights! Camera! Action! Ham it Up a Bit.
If being peppy and lively on stage is not your natural inclination, then you need to pick a show far enough away in the future to give you time to practice being someone you are not. Judges always like to see lively, alert, confident and comfortable personas on stage.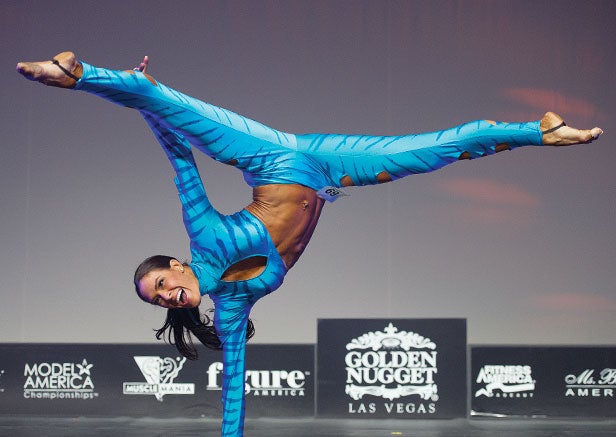 5. Don't Let Others Dictate Your Style
For a seated judge, a competition can be repetitive enough, so anything that can positively catch a judge's attention is a bonus. A competitor should bring her own flair of presentation to the stage. Don't give in to the temptation to copy another winning competitor's presentation. Looking to other successful competitors for ideas and insights on what looks good and works well on stage is great, but be sure only to use other competitors' stage presentations for inspiration, and then sprinkle in your own style and personality. The judges are looking for something unique about a competitor, and generally will react negatively if you are perceived as being a rote copy-cat of a more-established competitor.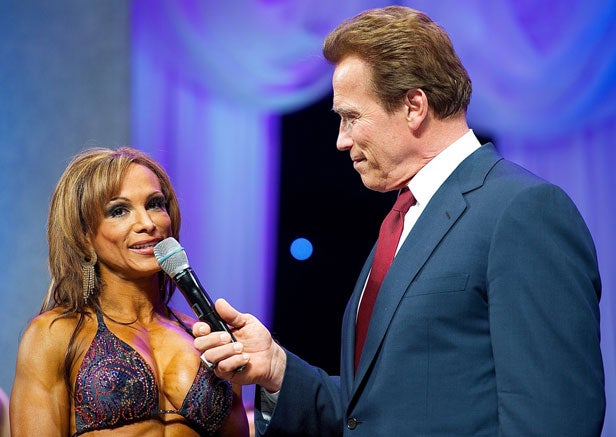 6. One-Way Acknowledgement
It is nice to be acknowledged by the judges, but be aware that this often doesn't happen. Don't allow this to put you off your game. Some judges can decide and score in a matter of moments, while others like to look and watch you throughout your entire presentation. Just don't you ignore your judges!
A detached, vacant stare is difficult to watch and will often earn the competitor a lower score. When you're on stage, be sure to pay as much attention to the judging panel as you do your fans and the audience.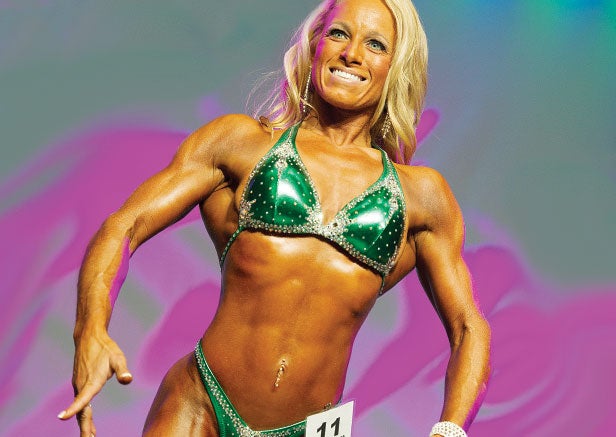 7. Look Pleasant on Stage
Basically, just look nice on stage. If all other factors are in place, judges will always respond better to someone just looking pleasant as opposed to one who looks impatient or entitled.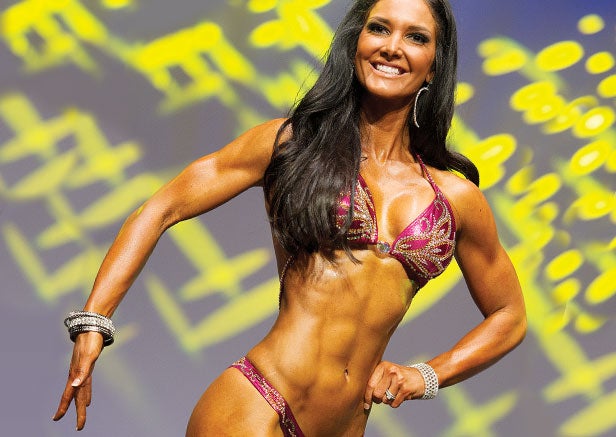 8. That's Just It!
Finally, there's the "It factor": something that's hard to nail down and certainly seems near impossible to teach. Of course, this is hackneyed, but when people, judges, audience and other competitors see "It," they recognize it. Studying those who seem to have this elusive quality can help a little, but most times even the "It girl" doesn't even know about it herself!