Ageless Eating
Welcome to your 40's. So, what's the big deal? See what our over-40 fitness expert eats to stay in amazing shape.
Heading out the door? Read this article on the new Outside+ app available now on iOS devices for members! Download the app.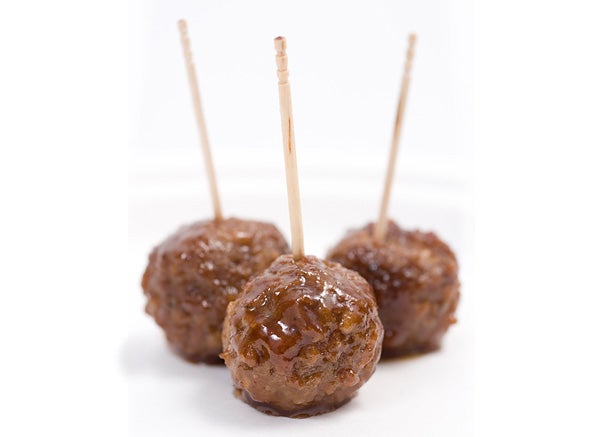 Experts say that your metabolism slows down at a rate of two percent every decade. It doesn't seem like much when you're 10, 20 or even 30, but it does catch up. When it comes to boosting your metabolism, sure there are things you can't change, like gender and age. But there are a few things you do have control over – fat-to-muscle body composition, fitness level and diet – simply by training with weights and cardio, and creating a smart nutrition plan.
Fitness competitors and models like Brenda Kelly say the best years of your life aren't your teens or your 20s – it's your 40s. And to prove it, she's offering you her nutrition secrets.
Brenda Kelly
Each time Brenda Kelly leaves her house, she's got a cooler in hand with at least two meals inside. And that's her nutrition secret, the one trick that has kept Brenda's form at its best: Always be ready to eat on the go.
"There is always food in my refrigerator to grab and take on the road," says the fitness writer, model and motivational speaker. And to save time, Brenda always prepares for more than one meal. She's always in transit, going to photo shoots, fitness events, movie sets, speaking at seminars – you name it. So instead of ordering a cheeseburger with fries and a Coke out of convenience, she has her healthy stash of food ready to eat. "I find it easier to carry protein and find carbs on location," says the IFBB professional, who has also managed several gyms in Seattle, Washington. "You can find steamed rice, veggies, salad or even whole grain bread if you look."
Early in her fitness career, she met with a nutritionist who advised her to increase her protein intake. "This is part of the reason I am able to retain my lean [muscle] tissue and keep my weight down all year," says Brenda.
And after many years training, eating healthy and her busy, busy lifestyle, Brenda is still going strong as an aggressive competitor. And, today, Brenda is really enjoying her 40s. "As I get older, I notice it takes less time to get my physique into shape.