Check Your Bread Labels
Find out the five things you should look for when buying bread!
Heading out the door? Read this article on the new Outside+ app available now on iOS devices for members! Download the app.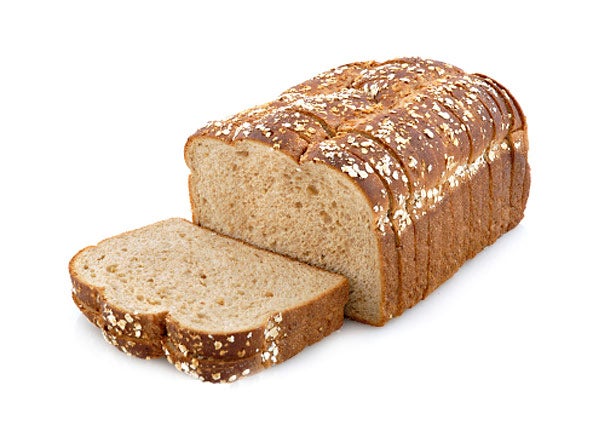 Whole Wheat Only
Many companies try to pass bread off as 100 percent whole wheat by using names like "whole wheat" or "whole grain," but without the "100 percent" clearly present, chances are you're getting a product that contains a lot more white flour than whole wheat.
Seek less salt
Look for 200 milligrams of sodium or less per slice. You'd be surprised how much salt can be added to bread. Many varieties of breads are loaded with sodium (added for flavor and extended shelf life). Going over 2,300 mg of salt a day can lead to high blood pressure, which can put you at risk for heart disease, stroke and kidney failure.
Watch serving size
Some brands will list the serving size as one slice, others as two. This can lead you to think that you're getting fewer calories and less sodium or carbs. In addition, some brands will have larger than average slices.
Fill up on fiber
Look for up to five grams of fiber per slice. Most brands of bread have about one to three grams of fiber per slice, but if you choose a high-fiber brand, you're well on your way to meeting the recommended 25 grams of fiber a day! A high-fiber diet has a plethora of health benefits, such as protecting you from type 2 diabetes and heart disease.
Beware of extras
The shorter the list of ingredients, the better. If the list looks lengthy, chances are there are additives you don't need. Watch out for the following: unhealthy fats, such as partially hydrogenated vegetable oil or shortening, and high-fructose corn syrup and caramel coloring. If there is any added sugar, make sure it's not one of the first five ingredients – the further down the list it is, the less sugar the bread contains.