Clean Eating Party Tips
Celebrating with friends doesn't have to mean packing the pounds. Be the life of the party with these healthy tips.
Heading out the door? Read this article on the new Outside+ app available now on iOS devices for members! Download the app.
Go Low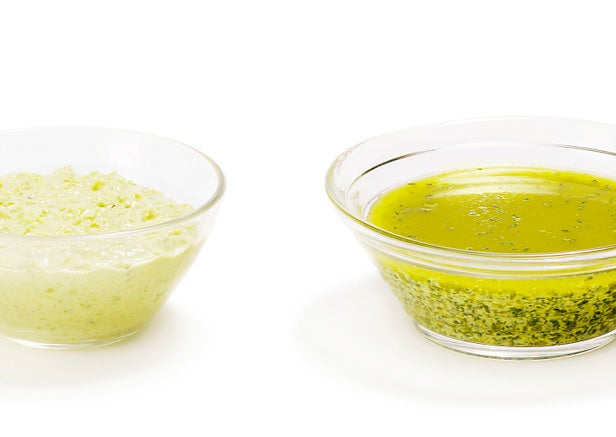 Chips and creamy dips. Scallops wrapped in salty bacon. Whether you're preparing food for your own shindig or downing it at someone else's, these are probably the kinds of fatty, calorie-laden goodies you're encountering. With a little creativity you can turn calorie calamities into healthful bites. Lyssie Lakatos, RD and Tammy Lakatos Shames, RD, (owners of nutritiontwins.com) have the goods on improving typical party foods – and creating healthy new ones.
Most dips are created with full-fat cheeses, yogurt or sour cream. Shave calories and fat by opting for the low-fat or non-fat versions of these ingredients.
For yogurt-based dips, Lakatos Shames recommends FAGE Total 0%, a non-fat Greek yogurt that has a thick and creamy consistency.
For cheese plates, select low-fat varieties.
Try non-fat ricotta to create a delicious spreads.
Skip the Chips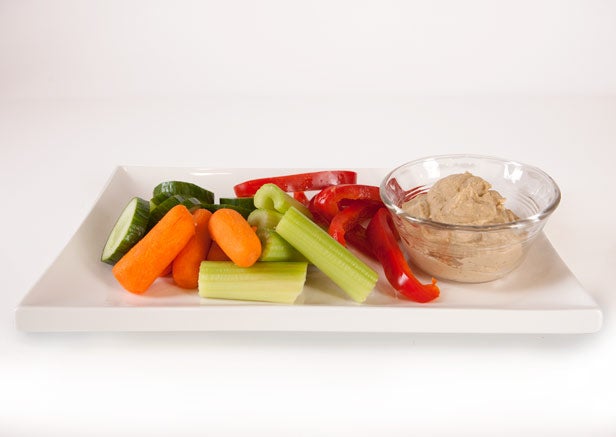 When you think of dip, you probably think of chips. Baked potato chips are better than fried. Go one step better; replace the chips with fresh cut dip-friendly veggies like carrots, broccoli, cauliflower, radishes, peppers and cherry tomatoes. You can also try potato or soy crisps, which are baked.
Stick It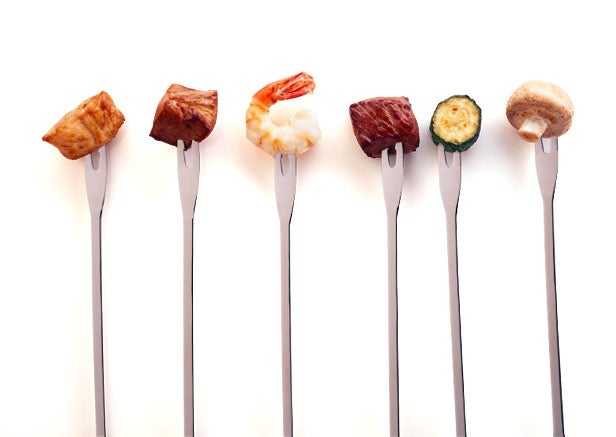 You can serve anything healthy on a skewer. Try grilling chicken with barbecue or teriyaki sauce, shrimp or vegetables with spices. Even cold food is good on a stick: raw veggies with low-fat dip, or fruit with a yogurt dip.
Great Grains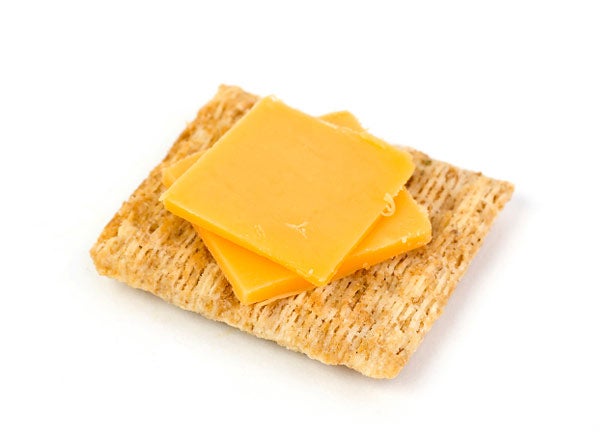 Whole grains contain fiber that help fill you up, so you'll eat fewer calories than you would with processed grains. Wherever you can, replace white with whole wheat. Serve low-fat cheese on Triscuits instead of Ritz. Also, use whole grains for that bruschetta.
Quaff H2O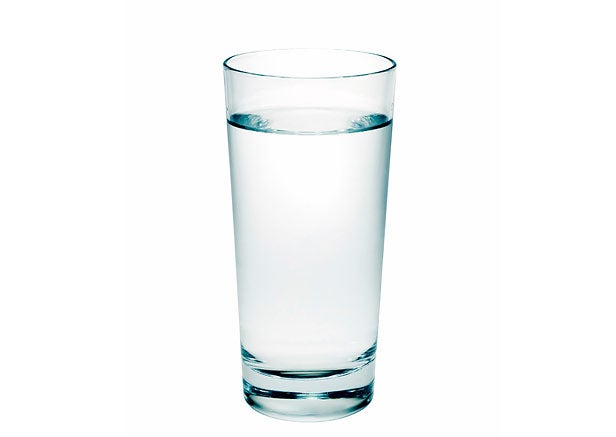 The biggest piece of advice for keeping calories under control is to eat less. One way to do that is to help yourself to a big glass of seltzer water before surfing the good tables at a get together. "It takes up space in your stomach and helps you feel satisfied," says Lakatos.
Black Bean Nachos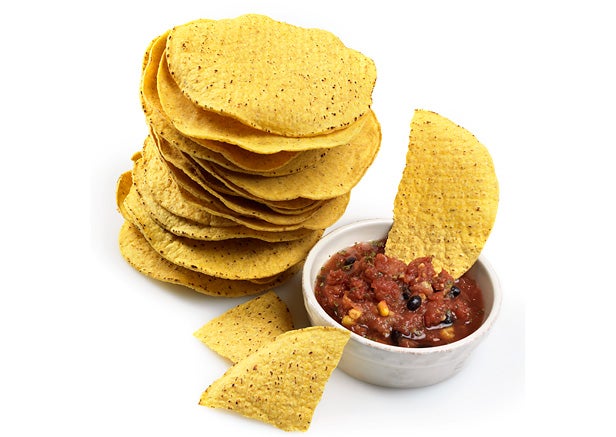 Ingredients:
2 15-oz cans black beans, drained, rinsed
1 garlic clove, minced
1/2 cup salsa verde
1 chipotle pepper in adobo sauce chopped
7 oz bag whole grain tortilla chips
1/2 cup shredded reduced fat cheddar cheese
1/4 cup reduced fat sour cream
1/2 cup fresh salsa
1 tbsp adobo sauce (or to taste)
Salt and pepper, to taste
Instructions:
Preheat oven to 400 F. While oven is heating, puree beans, garlic, salsa verde, chipotle pepper and adobo sauce. Season with salt and pepper, and spoon into serving bowl.
Spread tortilla chips on baking sheet, top with cheese. Bake for 5 minutes. Place chips on platter around serving bowl. Serve with sour cream.
Nutrients per serving (Makes 15 servings):Calories: 153, Total Fat: 5 g, Saturated Fat: 1 g, Trans Fat: 0.5 g, Carbohydrates: 23 g, Protein: 7 g, Cholesterol: 3 g, Sodium: 661 mg, Sugars: 2 g, Dietary Fiber: 5 g