Clean Up Your Diet To Lower Cholesterol
Maintain a low-cholesterol diet to safeguard your health.
Heading out the door? Read this article on the new Outside+ app available now on iOS devices for members! Download the app.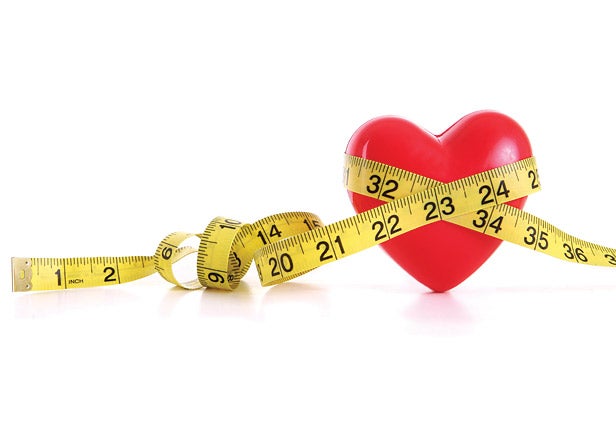 You look good, feel great, and may think you're doing all you can to safeguard your health. But despite your best intentions, your body may still be under attack. The problem could be high cholesterol — a silent, progressive condition that causes disease and gives no warning until it's severe enough to abruptly end your life, or cause debilitating illness.
Eating Low-Cholesterol Style
Reducing the cholesterol in your diet by cutting out saturated fats, hydrogenated oil, and empty carbohydrates, offers a big payoff. When a low-cholesterol diet is combined with exercise, LDL can be reduced by 15 to 20 percent, according to Dr. Rob Greenfield, a cardiologist at Oregon Health and Science University in Portland.
Maintaining a cholesterol-friendly diet doesn't mean you'll be confined to repetitive, bland eating. When it comes to protein, the TLC regimen recommends having a five-ounce serving of fish, lean meat, or skinless poultry daily. Avoid hamburgers and other fatty cuts of beef. Dairywise, stick to low-fat milk, yogurt, and cheese, or try a healthy dairy alternative, such as soy, rice, or almond milk.
Vegetables are inherently cholesterol-free and provide important nutrients and fiber, which helps lower LDL. So indulge in them several times a day, but skip the butter and frying. Add more fiber to your diet by trading refined flour products for whole grains, such as whole wheat bread and pasta, granola-type cereals, and brown rice.
Cutting back on the already discussed fats doesn't mean you should be leading a fat-free lifestyle. In fact, good quality fats keep your body healthy. Into your low-cholesterol diet include olive oil, which you can use for salads, general cooking, and moderate-temperature sautéing. Other beneficial oils include flax seed, pumpkin seed, borage, and black currant (note: these oils should not be heated). Avocados and raw nuts also contain healthy fats.
Eating the right food is valuable and so is the way you cook it. Stay away from deep-frying and opt for broiling, baking, roasting, poaching, steaming, light sautéing, or stir-frying. Deep-frying not only adds a lot of fat, it also generates a hidden, dangerous ingredient – such extreme heat alters the fat's chemical structure, creating hazardous trans-fatty acids.
With all this talk about lowering bad cholesterol, you may be wondering if any foods help raise HDL levels. Take heart – a diverse array of tasty options beckons. Orange juice, oat bran, olive oil, kidney beans, and raw onions are among the foods that have shown their power to increase good cholesterol. Other HDL winners include soy products, black tea, and fruits such as apples, grapes, and citrus varieties. There's also some evidence that red wine, consumed in moderate amounts, may have a beneficial effect on HDL.
Because our bodies do need some cholesterol for hormone production and other functions, Greenfield recommends not cutting it out entirely. "If someone tried to eliminate cholesterol completely it might not be the healthiest thing in the world," he says. "That's why, if you look at the best diets, they're balanced."