Don't Make Eating "Clean" Seem So Difficult
Clean doesn't have to mean boring and flavorless. IFBB Figure pro Patricia Babineaux shares her tips for adapting a healthier lifestyle.
Heading out the door? Read this article on the new Outside+ app available now on iOS devices for members! Download the app.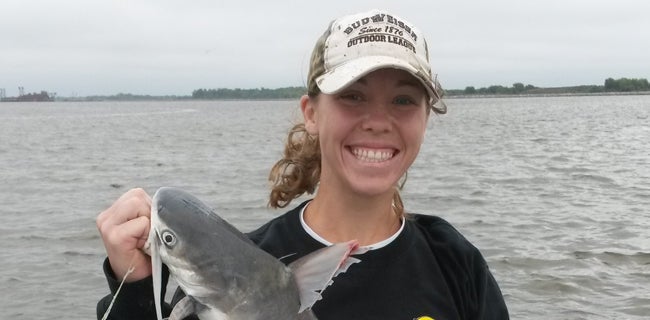 Most people think "clean" eating consists of chicken and broccoli every day, no "cheat" meals and tasteless water. Well, I'm here to tell you that clean eating doesn't mean bland and boring. There's a wide range of food that's qualified as "clean" eating. If you could start to change your lifestyle and include more whole foods and minimizing the processed foods, you're one step closer to bettering your lifestyle.
There are numerous sites for healthy eating ideas, so there's no need to limit yourself to chicken and broccoli. There are many different routes you can take for clean eating: low-carb, Paleo, gluten-free, keto, etc. It can be overwhelming, but don't let that ruin your drive to set foot toward a healthier lifestyle.
As you may have noticed, I don't call them diets; I call them lifestyle changes because when people use the word "diet," their brains tend to go in panic mode. They're afraid they'll never be able to have that bowl of ice cream, those chocolate chip cookies, the buttery dinner rolls, or the chips and salsa ever again. That's why diets only last a couple of weeks before people throw in the towel and have the ultimate cheat meal. You know that one, it drags on for days, causing the pounds to add up, leaving you back at square one.
Well, I'm here to tell you that you can have your cake and eat it, too. There are healthier alternatives to choose from, and I am not talking about those healthy options that cannot be tolerated by the palate. I'm talking about food that's prepared healthy and tastes as if you were eating the real deal, butter and all.
Now I know you're thinking there is no way this girl lives her life eating all-natural, whole-food products. And you're completely right. I have my breads and pastas, my sweets, and my chips and salsa. But I'm not here to paint a pretty picture for you, to make it seem that you have to live your life "all natural" and organic to be healthy. I'm just providing you with a starting point, to make changes in your life, to become a healthier individual.
I played softball through college, and I've had my fair share of eating on the road and the numerous fast-food and buffet lines. When I was a freshman in high school, my softball coach told me I was "chunky," and every time she saw me, I was stuffing my face with fries and burgers. After that comment, I decided to cut out sodas from my lifestyle and focus more on flavored water and juices. Each year, I worked on something else to better my lifestyle and become a healthier individual.
By the time I reached college, my fast-food intake was very limited. Now, you will rarely, if ever, see me walk into a fast-food joint. I love to spend time in the kitchen, so I took that opportunity to find ways to still have the food I love but make it healthier. I try to stay away from as many processed foods as possible, keeping the ingredient list minimal.
Having said that, I'm sharing with you one of my favorite chocolate chip cookie recipes using Divine Nutrition Products. The recipe also contains almond flour, maple syrup for sweetness and some good dark chocolate. Divine protein powder is an all-natural protein, free of artificial colors, sweeteners and preservatives. What better way to have your cake and eat it, too, without the guilt and with some added protein? I promise you will love these cookies, but they are still cookies, so refrain from eating the whole batch!
I have tried numerous protein powders for baking and found that Divine is one of the easiest to work with and the flavors are delicious, leaving you wanting more.
Find small things in your lifestyle to change, one at a time, and you will be more successful than trying to change everything at once. It is a process, and you have to trust in it and give it time.
I hope you enjoy my Divine Smart Cookies as much as I do. Time to get baking!
Divine Smart Cookies Recipe
Ingredients
2 scoops Divine protein powder (Use your favorite flavor. I have used vanilla, chocolate and vanilla peanut butter.)
3 cups almond flour
1½ teaspoons baking soda
1 teaspoon salt
1 tablespoon pure vanilla extract
½ cup grade B maple syrup
2 whole eggs
¾ cup unrefined coconut oil
2 cups dark chocolate chips (60% cocoa or more)
Directions
Preheat oven to 375 degrees.
In a large bowl, whisk together all dry ingredients.
In a medium bowl, with an electric mixer or by hand, mix maple syrup, eggs and vanilla until combined.
Pour wet ingredients into dry ingredients and mix until combined.
Melt coconut oil, pour into batter and continue to blend until combined.
Stir in dark chocolate chips.
Line a baking sheet with parchment paper or a baking mat.
Using a cookie scoop, or tablespoon, drop balls of cookie dough onto baking sheet.
Bake 12 to 15 minutes. (I bake mine for 12 minutes because I like my cookies a little softer on the inside.)
Cool three to five minutes on baking sheet before transferring the cookies to a baking rack.