Get a Better Workout With Matcha Green Tea
This natural supplement has stolen the preworkout spotlight, thanks to its many health benefits, including increased metabolism and fat-burning potential.
Heading out the door? Read this article on the new Outside+ app available now on iOS devices for members! Download the app.
Just as you're gearing up for your workout, packing a gym bag and topping off your water bottle, the brain fog begins to kick in. All of the sudden, you feel tired, sluggish and unmotivated — debating whether you should swap today's training for a nap. But with a little willpower, and a much-needed energy boost, it's more than possible to push through.
If you've ever experienced the too-tired-to-workout feeling, it's likely you've grabbed a coffee or energy drink for a quick pick-me-up. Caffeine is a well-known and effective performance enhancer because it provides increased energy and focus. However, too much caffeine can overload the nervous system — causing more harm than good.
On average, people consume 200 milligrams of caffeine daily and can consume up to 400 milligrams safely, but these levels can be taxing on the nervous system. Some unpleasant side effects of high caffeine levels include anxiety, headaches, insomnia, irritability and even rapid heartbeat. So skip the side effects and try exploring a less-known caffeine source: matcha green tea.
Matcha contains 70 milligrams of caffeine in an 8-ounce cup, allowing you to enjoy a long-lasting time-released energy boost over the course of a few hours. It's a gentler and steadier source of stimulation, with no jittery feeling or crashing.
Matcha contains catechins (disease-fighting antioxidants) called EGCG (epigallocatechin gallate): a unique plant compound that has received attention for its potential positive impact on health. EGCG has been scientifically proven to reduce inflammation, aid weight loss by boosting metabolism and fat oxidation, and help prevent heart and brain disease.
More Research-Backed Reasons to Love Matcha Green Tea
In a study published by the National Institutes of Health, green tea was shown to increase fat oxidation 17 percent on average, proving that green tea selectively increases the burning of fat and uses it as an energy source for the body.
Green tea is proven to increase endurance during exercises. In a study with mice, running time to exhaustion was increased by a surprising 30 percent in those that were fed green-tea extract. EGCG has a positive effect on performance and also may help you recover after a hard workout.
In a study conducted by the University of Colorado, matcha green tea was found to have 137 times more antioxidants than green tea, making it the ideal choice of tea. The enormous amount of antioxidants is because of how matcha is made. Rather than brewing tea from tea leaves, you are consuming the whole leaf and ingesting all the health benefits.
Are you looking for a natural supplement that you can take before a workout to boost energy and performance? One that also increases your metabolism, boosts fat-burning potential and contains no artificial sweeteners or additives? Bring on the matcha pow(d)er!
Genuine matcha is expensive because it's extremely labor- and time-intensive to make, but it's worth adding this nutritional powerhouse to your diet!
Here's How
Add a scoop (1 teaspoon) in your favorite smoothie.
Mix it into your homemade energy-ball recipe.
Brew it like tea and sip it with hot water.
Mix it with milk and sweeten with honey for a delicious latte.
3 Matcha Brands We Love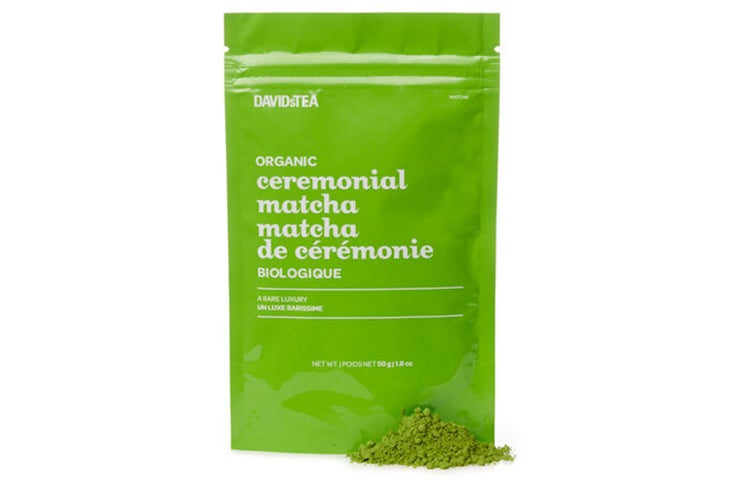 DavidsTea Ceremonial Matcha
This stone-ground matcha is 100 percent certified organic, which is considered a rarity in the world of matcha. It has sweet, creamy notes of whipped butter.
davidstea.com, $39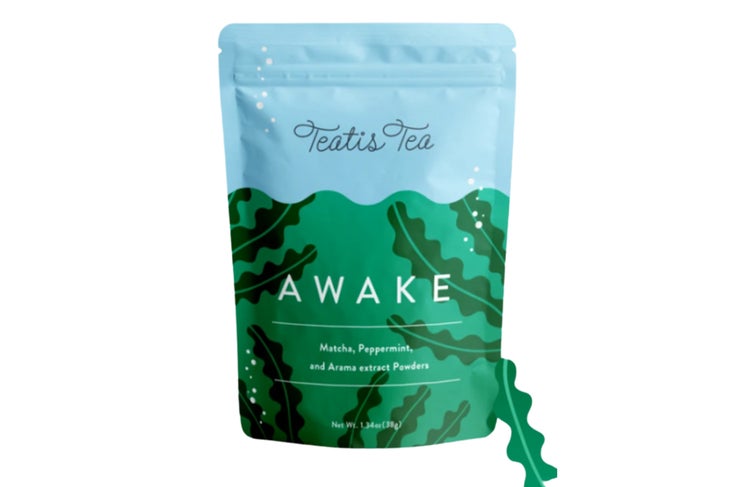 Teatis Tea Matcha Mint
A refreshing hint of mint is added to this seaweed-based nourishing matcha blend. You don't taste the seaweed, but you do reap all the health benefits.
teatistea.com, $30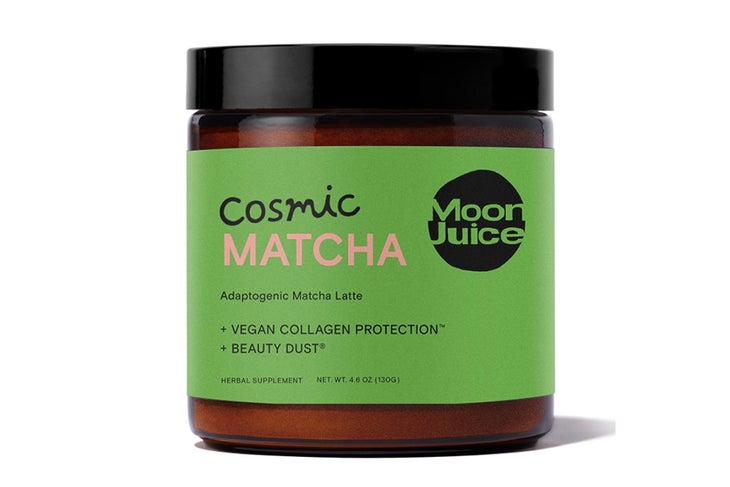 Moon Juice Cosmic Matcha
This unique matcha blend contains edible hyaluronic acid for your skin and adaptogens to combat stress.
moonjuice.com or amazon.com, $40
We independently source all of the products that we feature on oxygenmag.com. If you buy from the links on our site, we may receive an affiliate commission, which in turn supports our work.