Say Goodbye to Unhealthy Food Habits
With so much advice swirling around the Internet, sometimes keeping it simple can yield the greatest health results.
Heading out the door? Read this article on the new Outside+ app available now on iOS devices for members! Download the app.
A fit and healthy body is like a well-oiled machine; it is capable of performing activities for years to come without any trouble. But if you tamper with your health and body, your weight can get out of hand faster than you may think.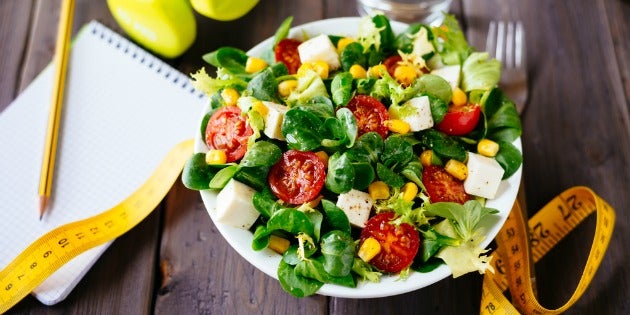 Widespread acceptance of convenience food is the primary reason behind the many health problems we face today. These foods, loaded with fats and empty calories, add extra pounds to our body in all the wrong places. And obesity is the precursor to a wide range of health problems like diabetes, heart disease and hypertension.
Here are some simple tips you can start using today to control what and how you are eating.
Practice mindful eating.
We have come to consider eating as a task rather than a ritual, and we often tend to eat while working, reading the newspaper or watching TV. These distractions make us eat more than we need, ultimately causing unnecessary weight gain. If we eat without any stressful distractions, we are better equipped to recognize the signals our body gives us to stop when full.
Maintain a food journal.
The key to losing or maintaining weight is to be aware of what you are eating. Keeping a food journal often helps you keep track of what and when you eat. A food journal helps you meet daily calorie goals, and when the entire day's food intake is written, it is easy to keep track of eating goals and to adhere to a plan.
A food journal doesn't have to be complex — a notepad or an app that you can easily access on your smartphone works just fine.
Be attentive of your emotions.
Emotional eating is a response to negative emotions and can have serious health implications if gone unchecked. When faced with negative emotions like anger, sadness, stress or simply boredom, most of us try to find solace in eating. When we are done, we are overcome with an even bigger emotion: guilt.
If you are aware of these emotions, you can find alternate methods to relieve yourself of them (meditation, reading, or watching or listening to something positive, etc.). Anything that keeps you away from the cookie jar and helps you overcome these negative emotions is helping you in two ways: by coping with the emotion and by not allowing you to stuff yourself with empty calories.
Don't deprive yourself of the foods you love.
When beginning a diet, the average person often makes a list of all the foods they shouldn't ever eat again. Once they've sworn to never touch a slice of pizza, they start down their path of healthy foods that are usually bland and totally unappetizing.
When you deprive yourself of all the foods you love, you are creating a very dangerous situation for yourself. You are creating an extremely strong desire to have those foods, and when your self-control gives way, well, God save you.
A healthier option is to eat everything you love but to control portion sizes. This discipline will help you enjoy a little bit of indulgence while helping you achieve your calorie goals.
Catch some zzz's.
Sleep is our body's downtime. Required to heal and repair our body, sleep also maintains optimum brain function and quality of life.
Following healthy habits like establishing and adhering to a sleep routine, creating a calm and serene atmosphere in the bedroom, avoiding afternoon naps (or napping for not more than 40 minutes), avoiding stimulants (tea, coffee, cola) before bedtime and avoiding clock gazing can help induce a sound night of sleep. We require eight hours of uninterrupted sleep every night. Sleeping well is vital for staying healthy.