How Often Should You REALLY Eat?
With so many mixed message out there, a certified nutritionist weighs in on today's most popular eating strategies.
Heading out the door? Read this article on the new Outside+ app available now on iOS devices for members! Download the app.
Growing up, we were all pretty much conditioned to eat three square meals a day: breakfast, lunch and dinner. Then, at some point, grazing became popular and people began moving toward five or six smaller meals throughout their day. Lately, various periods of fasting have become trendy. And for each eating schedule, you'll find many who swear by its methodology. So with so many different eating schedules, how do you decide which one is correct?
"There are many mixed messages out there," says Sloane Davis, a certified nutritionist and personal trainer and founder of Pancakes and Push-Ups. "Some people have an easier time curbing hunger eating lighter meals every two to three hours, whereas others like to have three larger meals a day that are usually a bit more calorie-dense."
Davis shares her perspective on the three most popular options:
Eating Three Square Meals a Day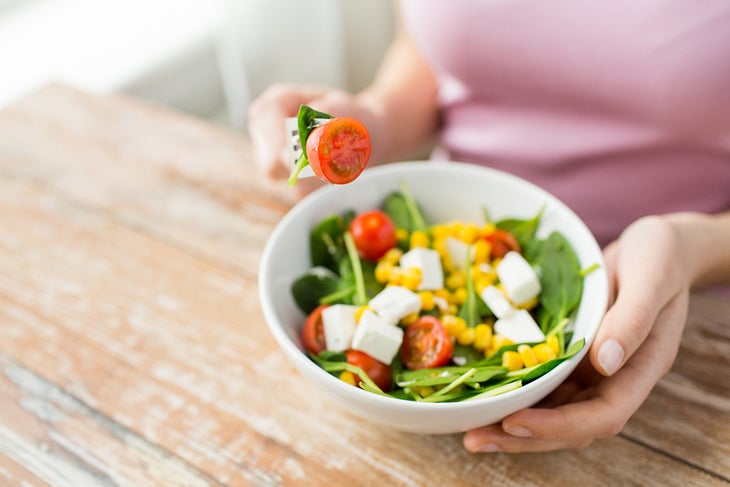 Pros:
This may be ideal for those who are more sedentary.
You are more likely to make healthier choices, since snacking is removed from the equation. No snacking in between meals means less calorie consumption for many.
If you have gut issues, then this eating schedule gives the body more time to digest.
You are able to sit down and eat larger meals, which promotes more satisfaction.
Cons:
If you are someone who has a hard time getting all your calories in, then you will need to eat more often.
Eating only three times a day may make it harder to control your appetite and leave you more likely to overeat at your next meal.
Not eating as much throughout the day may result in a decrease in energy, leaving you with less energy for your workout.
It can be mentally challenging to steer clear of snacks.
The metabolism isn't stoked all day long because eating is less frequent, making some feel sluggish.
This eating schedule would not be a good idea for someone with low blood sugar because they would need to eat more frequently throughout the day to keep their blood sugar stable.
Eating Five to Six Meals a Day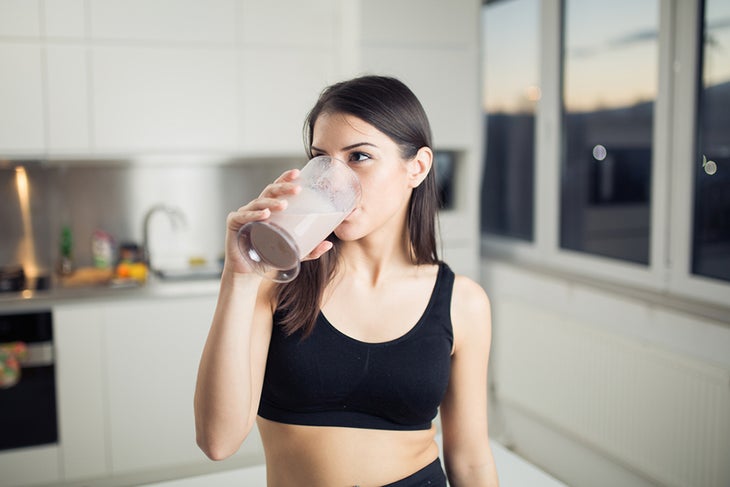 Pros:
Athletes who eat more frequently are likely to have more energy.
You may not feel as deprived.
You don't necessarily have to plan a meal, which takes a lot of pressure off of meal planning and prep.
It's easier to eat on the go.
You are less apt to get "hangry" or succumb to cravings because your stomach is never really empty.
Cons:
It is easy to overeat and gain weight.
The "grab-and-go" mentality rarely results in choosing a salad or vegetables unless you have planned and prepped for it.
You are more inclined to eat when you are not hungry just for the sake of eating.
Intermittent Fasting (IF)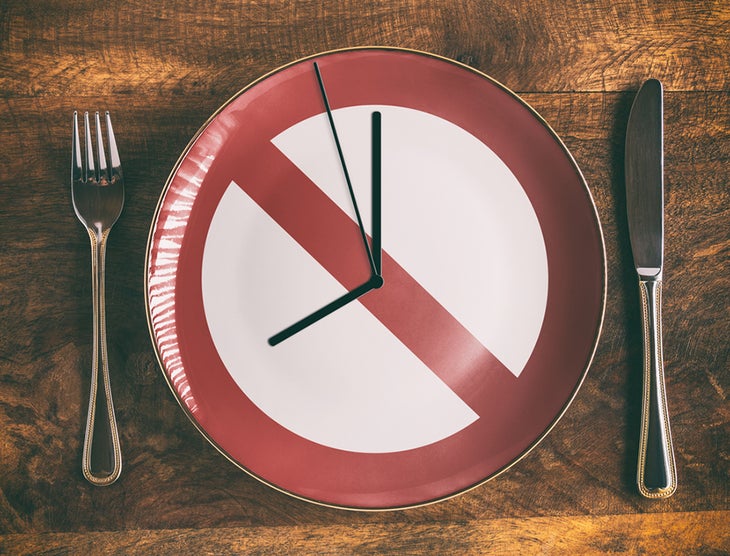 Pros:
If you are someone who can go a long time without eating, then this diet may be good for you.
Since you are only eating in a limited six- to 10-hour window, your overall calories may be less, which in turn may lead to weight loss.
Cons:
It is hard to not eat for a long period, and it may not be conducive to certain lifestyles or medical conditions.
If you are someone who needs to eat every few hours, then this way of eating will be very difficult and lead to bingeing.
Those looking to exercise may experience decreased energy from fasting.
Are You Ready to Shake Things Up?
Of course, no two people are the same, so what works for your sister or co-worker may not work for you. "Over time, we certainly learn a bit more about what works and what doesn't — ultimately, you should do what is best for your body and your schedule," says Davis, who suggests that if you are going to test out a new eating schedule, then allow at least four weeks to judge whether it's working.
"Do not rely on the scale as the only factor of progress. Are your clothes looser? Are people noticing? Is your energy good and you feel great? Those are all positive signs that you are on the right track and should stick with it. On the contrary, are you tired, irritable and lethargic? Are you starving? These are factors that indicate you are not making progress, are not happy and are not likely to stick to the plan. It is so important to find what works for you."