Nutrition News Roundup: Spring 2021
Discover the current trends and latest research in nutrition.
Heading out the door? Read this article on the new Outside+ app available now on iOS devices for members! Download the app.
Here's the latest in nutrition news to keep you at the top of your diet game, plus a seven-day challenge to tackle if your nutrition regimen could use a refresher.
An A+ for Artichokes
Though they're funny-looking, artichokes are a nutritional powerhouse, with plenty of Vitamins C and K, Folate and Magnesium. They also contain inulin, a prebiotic fiber to nourish your good gut bacteria, as well as Cynarin, a compound that helps stimulate bile production and improves the digestion of fats, according to the British Journal of Nutrition.
Regularly Happy
Generally speaking, "the change" (e.g., menopause) is not a happy time for women. Your hormones are on a roller coaster, your periods are irregular, and you have hot flashes, insomnia and moodiness. Fortunately, a new study of nearly 6,000 women published in the journal Menopause found that those with a high intake of dietary fiber were less likely to experience depression, which is common among menopausal women.
High-fiber foods such as vegetables, fruits, nuts and whole grains may help correct an imbalance in your gut bacteria caused by fluctuations in estrogen. And since a healthy microbiome improves neurotransmission, researchers theorize that it also may improve the flow of happy thoughts. It's easier than you think to get your daily fiber: Just add a cup of beans (15 grams), a cup of raspberries (8 grams) and an ounce of nuts (4 grams) to your meals and you'll hit your daily recommended 25 to 30 grams!
Berry Good
The fiber in raspberries can improve insulin resistance and lower blood sugar, and their high level of antioxidants can protect against cancer, arthritis and signs of aging.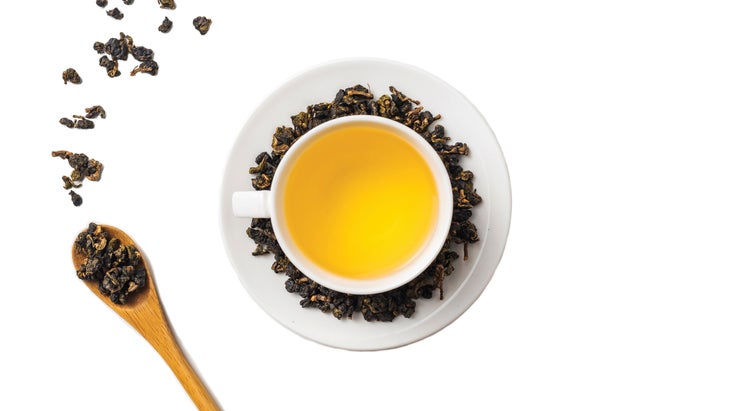 Sizzle While You Sleep
Want to burn fat at night? Drink oolong tea: A small study out of Japan showed that drinking two cups of oolong tea every day for two weeks increased body-fat breakdown by 20 percent in healthy volunteers — and continued to have fat-burning effects during sleep.
"Caffeine impacts metabolism by increasing your heart rate," explains senior author Kumpei Tokuyama. If you're sensitive to caffeine, limit your tea intake in the afternoons and evenings so it does not negatively impact your sleep.
B3 for Blood Pressure
Niacin, aka vitamin B3, is an essential nutrient for turning the food you eat into energy. It also acts as an antioxidant and plays a role in DNA repair, and recent research indicates it could have a positive effect on blood pressure: A study published in JAMA Network Open found that a diagnosis of hypertension was lowest in individuals who ate between 14.3 and 16.7 milligrams of niacin per day from their diet. Not sure you're getting the niacin you need? Here are some solid sources:
| | |
| --- | --- |
| Food | Niacin |
| 3 oz grilled chicken or turkey breast | 10 grams |
| 1 cup marinara sauce | 10 grams |
| 3 oz cooked salmon or tuna in water | 9 grams |
| 3 oz cooked lean ground beef | 6 grams |
| 1 cup cooked brown rice | 5 grams |
| 1⁄4 cup dry-roasted peanuts | 4 grams |
Five Fab Foods for… A Coffee-Free Caffeine Boost
Caffeine isn't all bad, and research shows it can decrease fatigue, improve short-term memory and enhance physical performance. Caffeine and coffee are synonymous, but you can get your fix from other sources such as the following:
Hot cocoa and chocolate naturally contain caffeine from cocoa beans. Dark chocolate tops the list at about 12 milligrams per ounce.
Green and black teas come from caffeine-containing Camellia sinensis leaves. One brewed cup contains 45 to 50 milligrams of caffeine, about half of a similar cup of coffee (95 milligrams/cup).
Yerba mate is an antioxidant- and anti-inflammatory-rich tea or supplement that falls between black tea and coffee on the caffeine scale, coming in at about 80 milligrams per cup.
Guarana fruit seeds are typically taken in supplement or extract form and can contain four to six times more caffeine than coffee beans. However, guarana has been linked to reduced mental fatigue — without the jittery side effects.
Protein bars sometimes contain caffeine ( ̃80 to 100 milligrams), giving you a solid dose of functional fuel combined with energy to fuel your workout.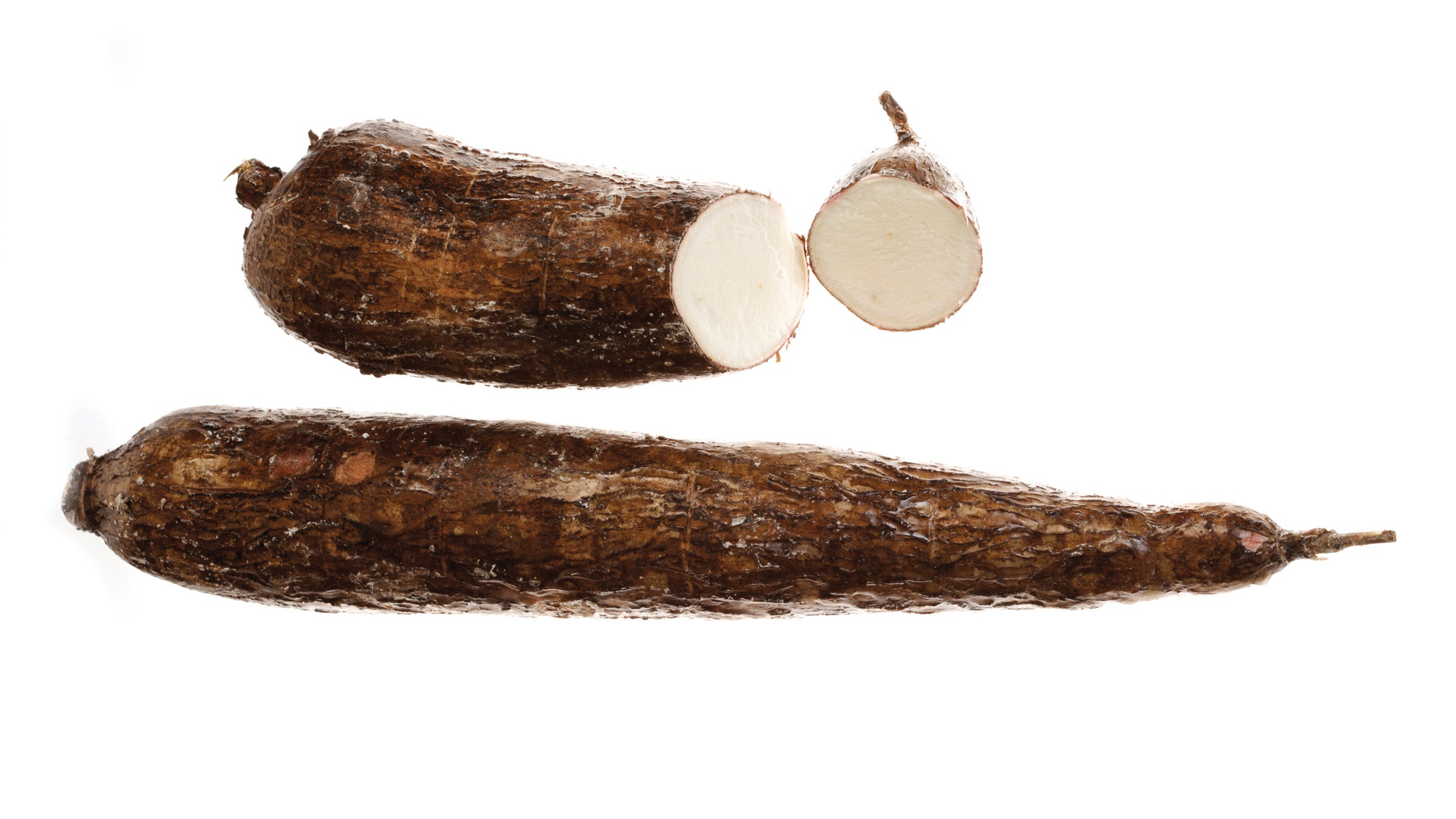 Spotlight On: Cassava
When it comes to taste, cassava (aka yuca or Brazilian arrowroot) is like a cross between a sweet potato and taro — nutty, dense and starchy — and is popular in South America, Africa and Asia. This root vegetable is gluten-, grain- and nut-free, and it can be cooked similarly to potatoes and yams or ground into flour and used as a 1:1 alternative to wheat in recipes. Cassava is high in resistant starch, which can help feed those good gut bacteria, and also works to reduce inflammation, but while commercial cassava flours and tapioca are safe for consumption, you should never eat cassava raw.
In its uncooked state, cassava contains several anti-nutrients, which block the absorption of important vitamins and minerals, as well as chemicals called cyanogenic glycosides, which can cause the release of cyanide in your body, which could lead to poisoning. If you find yourself in possession of a whole cassava, peel it, soak it for one to two days and cook it very thoroughly to eliminate these harmful elements. Otherwise, stick to the already-processed-and-cooked products to play it safe.
136%
…the increase in resistance to sunburn in study participants who took omega-3 supplements for three months. Omega-3s are closely connected to skin health, and in fact acne and redness of the skin (inflammation) may be signs you're not getting enough. Add a supplement that contains 500 milligrams of EPA+DHA (combined), or eat at least two servings of fatty fish like salmon and sardines per week. And, of course, wear sunscreen.
7-Day Challenge: Eat Your Veggies Every Day
The U.S. Dietary Guidelines recommend eating 2 to 2 ½ cups of vegetables every day, an amount that has been linked to reduced chance for disease and improved health across hundreds of studies. Not a veggie person? Make it easier on yourself with a little pre-week planning.
On Sunday, cut up 7 cups of raw cucumbers, peppers, carrots and celery and store them in sealed containers in the fridge. Then roast 7 to 10 cups of a veggie mix that includes things like cauliflower, broccoli, Brussels sprouts, sweet potatoes and onions. Toss them with a little olive oil, salt and pepper and cook until tender. Store in a large container in the fridge. Every day for a week, eat 1 cup of your raw veggies and 1 to 2 cups of reheated roasted veggies with meals. And voilà! Eating your vegetables is a snap.