Oxygen's Guide to Healthy Oils
Time for an oil change with these alternatives that can knock your diet into nutritional shape.
Heading out the door? Read this article on the new Outside+ app available now on iOS devices for members! Download the app.
Plush with heart-chummy unsaturated fats and health-hiking antioxidants, extra virgin olive oil has long had a stronghold in the health food movement. But not all is rosy in olive oil land. You may soon notice that your favorite bottle of Mediterranean olive oil is causing more pain at the checkout counter. That's because wacky European weather and insect infestations have resulted in poor yields, driving up the cost of imported olive oil. This and the fact that the industry is still fraught with fraud (just how virgin is your Italian olive oil anyway?), may have you considering alternatives for your salad dressing. In fact, just like your workouts, when it comes to culinary oils, variety can bring about big-time benefits. By using a greater assortment of oils in your kitchen you'll be exposed to a wider range of body-friendly fats and antioxidants. Not to mention that the various guises of culinary oils can be the secret flavor booster in recipes. Here are five standouts that will keep your body a well-oiled machine and taste buds jumping for joy.
Hazelnut Oil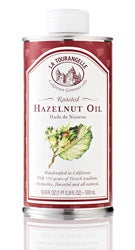 Pressed from the nuts also known as filberts, hazelnut oil has a toasty, rich flavor that is sure to win you over. Beyond adding a "what's that?!" flavor boost to dishes, the chef's secret weapon is rich in vitamin E, a potent free radical-annihilating antioxidant shown to have brain-boosting benefits. Delicate nut oils like hazelnut should be stored in the refrigerator once opened to preserve freshness. A simple drizzle of hazelnut oil can take a side dish of quinoa or rice from meh to memorable. Whisked with lemon juice, it can also elevate fish, pasta, roasted vegetables and steamed greens.
Our pick: La Tourangelle Roasted Hazelnut Oil, latourangelle.com
Red Palm Oil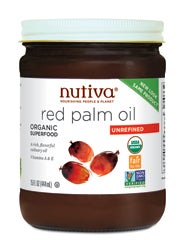 If you're now comfortable using coconut oil, perhaps it's time to try its tropical oil counterpart that is jam-packed with an antioxidant stew, including vitamin E and carotenoids such as beta-carotene and alpha-carotene that lend the oil its reddish-orange hue. A 2014 study in The Journal of Nutrition found that higher intakes of the carotenoids can help keep your ticker beating strong by reducing heart-hampering inflammation. As with coconut oil, science continues to question the impact that the form of saturated fat found in Paleo-worthy red palm oil has on heart disease risk. However, it's important to look for brands that source their red palm oil sustainably, such as taking steps to avoid destroying animal-friendly rainforest for palm plantations and eschewing harmful pesticides. Try this up-and-coming oil as an alternative to butter in recipes. It also works well in curries, muffins or melted and drizzled over popcorn or sweet potato. You can also use it for medium-heat cooking.
Our pick: Nutiva Organic Red Palm Oil, nutiva.com
Tea Seed Oil
This niche oil is made by pressing the seeds of the Camellia sinensis plant — the same plant that brings forth your steamy mug of green tea. Asian tea seed oil has a subtle lemony flavor with slight hints of its origin. Research is young, but a recent investigation by scientists in Korea found that compounds in tea oil called saponins can help slash cancer risk and even halt the expansion of body fat cells to help you win the battle of bulge. Tea seed oil can handle the heat making it useful for stir-fry's or sautéing meats and vegetables. Also try it in marinades, dressings and dips.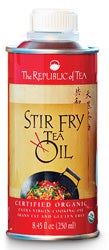 Our pick: The Republic of Tea Stir Fry Tea Oil, republicoftea.com
Pumpkin Seed Oil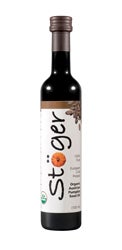 What comes out when you squeeze jack-o-lantern castoffs is a stellar verdant oil with a distinctive earthy-nutty flavor. Besides being rich in healthful polyunsaturated fats, pumpkin oil is loaded with vitamin E, a benevolent antioxidant linked to lower cancer risk. National surveys, however, indicate that the diets of most American women do not provide the recommended intake for vitamin E. Further, a Journal of Medicinal Food study discovered that pumpkin seed oil can help keep blood pressure numbers in check making it a friend to your heart. Pumpkin seed oil is not recommended for cooking since it has a low smoke point, so try it as a garnish for grilled fish, potato salad, soups, steamed leafy greens, pizza and even vanilla ice cream. It's also a worthy replacement for olive oil in pesto and salad dressing.
Our pick: Stöger Pumpkin Seed Oil, culinary-imports.com
Avocado Oil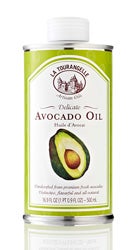 This light, buttery überoil, which is gleaned from the pulp of the avocado fruit that surrounds the pit, is sure to add restaurant-worthy flavor to any of your meals. Not only does avocado oil have notable amounts of artery-friendly monounsaturated fat, it's also a source of the antioxidant lutein. Acting as biological sunglasses, lutein is deposited in the retina where it's been found to bolster eye health by offering protection from the damaging effects of sun's UV rays. Ohio State University researchers showed that avocado oil can goose a salad's potency by improving the bodies absorption of disease-fighting fat-soluble antioxidants such as lycopene and beta-carotene found in the vegetables. It's even a worthy skin moisturizer when applied topically. Surprisingly, avocado oil has the highest smoke point of all plant oils, about 520°F, making it a good choice for high-heat cooking such as stir-frying and grilling. Also use avocado oil for dipping grainy bread in, whisk it into vinaigrettes or drizzle over sliced tomatoes and cold soups like gazpacho.
Our pick: La Tourangelle Avocado Oil, latourangelle.com