Start Your Engines
Here's the skinny on which caffeine-laced items you may want to add to your pre-workout routine.
Heading out the door? Read this article on the new Outside+ app available now on iOS devices for members! Download the app.
The Republic of Tea HiCAF Teas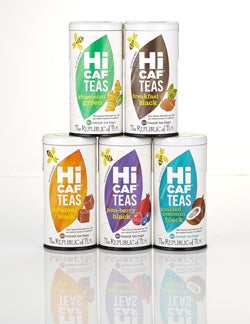 Available in flavors ranging from toasted coconut to gingermint, steeping each black or green tea bag will give you a lofty 140 milligrams of caffeine to perk up your morning or time in the squat rack. For more info, go to The Republic of Tea
Café Viva Probiotic Coffee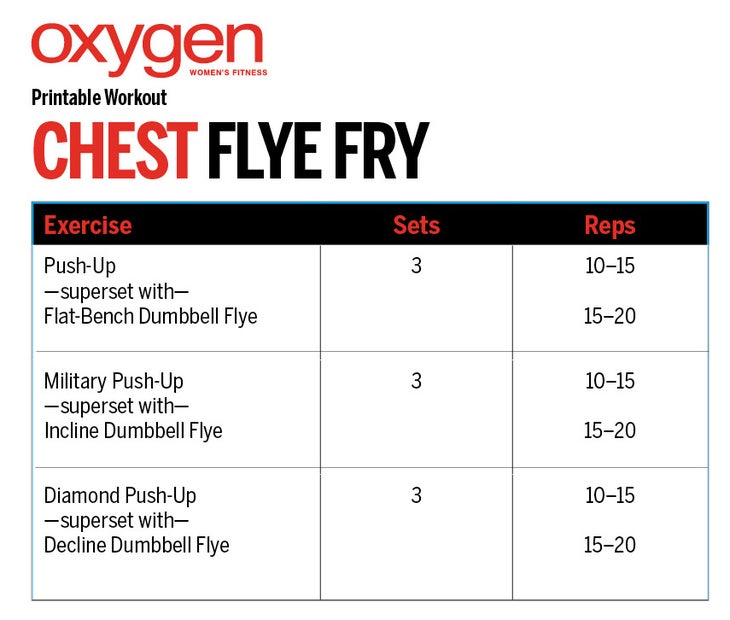 This forward-thinking product supplies a dose of caffeine (about 100 milligrams), probiotics for better digestive and immune health and even some muscle-friendly amino acids all in one. Simply dissolve a packet in warm water and get ready to soar. Also stash the packets in your luggage when traveling to help shake off jet lag and digestive woes. Go to Probiotic Coffee for info.
Probar Bolt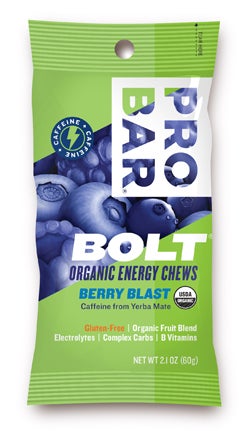 Made with organic fruits and yerba mate extract for a hit of caffeine, these are one of the few chews on the market that don't make you want to gag. Pop a few for a pre-gym energy boost or take a bonk-blocking package along with you on any outdoor pursuit. Go to Probar for more info.
High Brew Coffee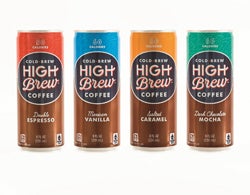 Finally, a cold coffee drink that doesn't give you more of a sugar high than caffeine buzz. Each can such as Mexican Vanilla or Dark Chocolate Mocha contains Fair Trade coffee so you're not the only one benefiting from each sip. For more, go to High Brew Coffee's website.
Amazing Grass Amazing Meal Café Mocha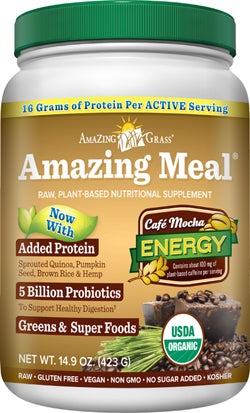 A stellar mix of plant-based protein, supergreens, antioxidant packed berries, gut-friendly probiotics and 100 milligrams of caffeine courtesy of an energy blend of green tea extract, organic coffee and yerba mate. Mix the high-flying powder with water or in your protein shakes. Even try it in your morning oatmeal to add a mocha backdrop. Log on to Amazing Grass to get more info.
PocketFuel Cold Brew Energy Shot
Organic and Fair Trade coffee is slow brewed to reduce acidity, mixed with coconut milk and then packed in convenient on-the-go pouches. Each shot delivers 70 milligrams of caffeine to pep you up. Check out PocketFuel's site for more.
Click Coffee Protein Powder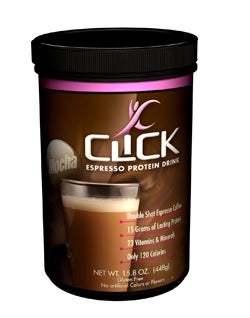 What could be better than protein powder for active bodies? How about a protein powder enhanced with coffee and a range of vital minerals and vitamins. Each serving provides about 150 milligrams of caffeine to charge up your pre- or post-workout routine. Surf over to Click Coffee for info.
Foosh Energy Mints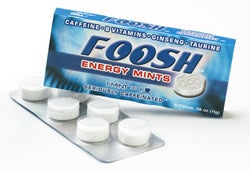 The caffeine from these gets into your bloodstream very quickly as opposed to the caffeine in pills, coffee and other sources that must go through your digestive system first. The upshot is that you can feel the stimulatory effects much quicker. Each mint supplies 100 milligrams of caffeine. Go to Vroom Foods for more.