The Benefits of Black Beans
Discover why you should learn to love these legumes.
Heading out the door? Read this article on the new Outside+ app available now on iOS devices for members! Download the app.
Beans, beans they're musical fruit, the more you eat the more you… burn fat, build muscle, strengthen bones and improve heart health. Here are five ways to enjoy these powerhouse pulses and make them part of your daily fare.
As a Bone-Building Burger
Black beans contain all the elements necessary for healthy bones and joints, including calcium, iron, phosphorous, magnesium, manganese, copper and zinc. Make your skeleton happy with this easy bean-based burger: Scoop the flesh from one baked sweet potato and mash together with 1 can of black beans, ¼ cup finely chopped cilantro, ½ tsp chili powder, ¼ salt, and ¼ cup whole wheat panko. Form four patties and dredge each in another ¼ cup panko, then cook in a heated skillet for 8 minutes, flipping halfway through.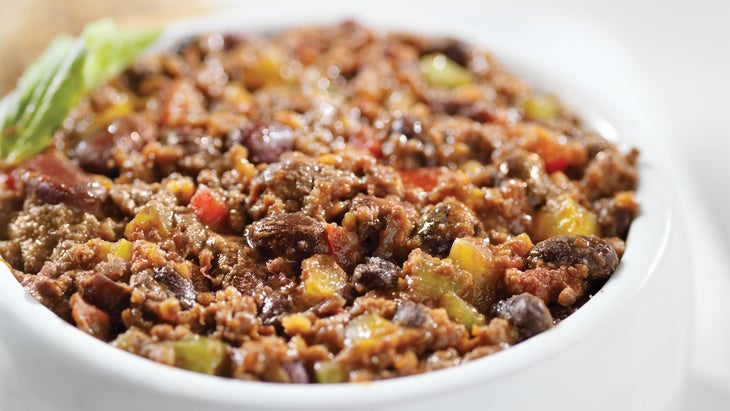 As a Metabolic Meal
Black beans contain flavonoids to control fat metabolism, magnesium to aid with protein synthesis, and molybdenum to help cells create energy. Make a high-pro chili by combining two cans of black beans (drained), one can diced tomatoes, 1½ cups low-sodium chicken broth, 1 pound extra-lean ground turkey (browned), 1 Tbsp chili powder, 1 ½ tsp ground cumin, ¾ tsp oregano, 3 cloves garlic (crushed), in a large pot. Cover bring to a boil, then reduce heat and simmer 20 to 30 minutes. 
As a Cancer-Crushing Condiment
The selenium in black beans helps the liver detoxify cancer-causing compounds, as well as antioxidants to prevent DNA damage and gene mutation, helping decrease tumor growth. Make a relish by mashing together two cans of black beans, 2 tablespoons minced jalapeño, 1 avocado, and the juice of one lime. Serve on top of burgers, in salads, or in tacos.
As a Disease-Preventative Dessert
Black beans are replete with folate which has been shown to prevent Alzheimer's and Parkinson's Diseases, as well as heart disease. Swap one cup of flour for one cup of black bean puree in chocolate cakes and brownies to slash gluten and boosting the protein and fiber content. Working with a mix? Skip the egg and oil called for on the packaging and replace with one can of black beans.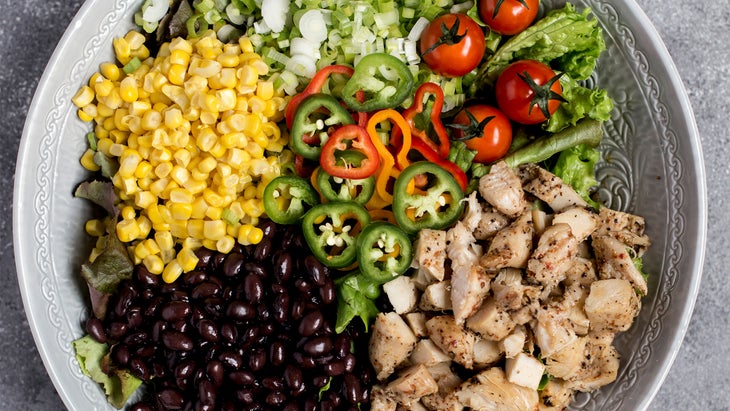 As a Heart-Happy Salad
The soluble fiber, quercetin and saponins in black beans work to protect your heart against disease, and reduce inflammation by removing wastes and toxins, keeping arteries clear and preventing plaque build-up. Easy Three-Bean Salad: In a large sealable container, combine one can each of black beans, kidney beans and garbanzo beans, ½ finely chopped onion, ¾ cup chopped red and green peppers, ¼ cup chopped celery, ½ cup finely chopped green onions (green portion) and toss to combine. Mix together 3 tbsp apple cider vinegar, 1 tbsp maple syrup, 1 tsp Dijon mustard, and salt and pepper to taste, then add to bean mixture. Cover and shake to combine and allow to sit overnight.