Veg Out, Muscle Up
You can burn fat and build muscle without eating meat.
Heading out the door? Read this article on the new Outside+ app available now on iOS devices for members! Download the app.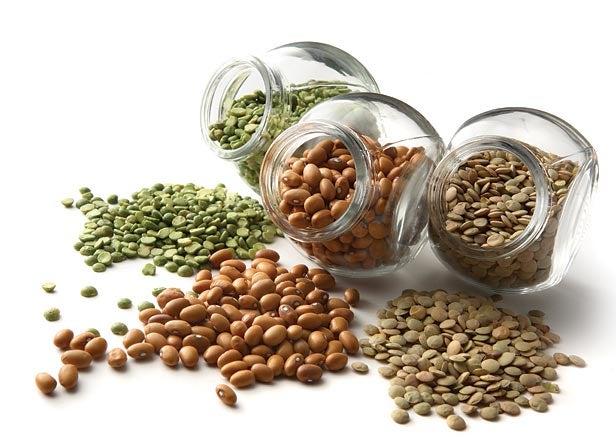 Think building muscle requires eating heaps of meat every day? To show you that it is possible to get fit on a meat-free diet, we spoke with Melissa Brey, a California-based fitness model, competitor and diet consultant, who has been training on a vegan diet since 2007. Her motivation and tips (not to mention her bomb body) will inspire you to think twice about meat and muscle.
Q: What are the benefits of going vegan?
A: I could go on and on, but I'm an environmentalist first and foremost, so the number one benefit for me is how a vegan diet helps reduce greenhouse gases. It makes me feel good knowing that I'm doing my part to help the planet. The second greatest benefit is that it's anti-aging. Ever since I went vegan, people can never guess my age. At 41, I look and feel better than I did during my entire 30s. Not to mention all the animals I'm saving by living a compassionate, cruelty-free vegan lifestyle.
Q: What is the most challenging part of your diet?
A: The convenience factor. I can't just walk into a restaurant and have a high-protein vegetarian meal at my fingertips. It requires advanced preparation, although I do know places I can go to in a pinch to get something vegan friendly. If you want to be successful, you should have these places scoped out in advance. If you fail to plan, you plan to fail!
Q: What advice would you give to an active woman who is thinking about giving up meat but is afraid of compromising muscle gains?
A: Supplementation with vegetarian protein powder is the best option. There are so many options available: brown rice, pea, hemp, soy – they even have artichoke protein available now. Such powders will help preserve lean muscle you've already built and continue to build.
Q: How often do you train?
A: I use various routines four or five days per week with moderate to heavy weights. I do cardio for one to two hours per day, five to six days a week, depending on what I'm training for at the time.
Melissa's Sample Meal Plan
Breakfast: Protein shake with brown-rice protein, berries, soy or almond milk, and a handful of nuts.
Midmorning snack: Protein bar (A brand that's low in sugar with about 18 grams of protein).
Lunch: Collard greens with quinoa and seitan (a type of protein derived from wheat).
Afternoon snack: Usually the same as breakfast.
Dinner: Tofu stir-fry with bell peppers, mushrooms, onions and broccoli sautéed in a small amount of sesame oil.