The Cost of Competition
Competing can be expensive. Here are 7 tips for knowing where to splurge and where to save.
Heading out the door? Read this article on the new Outside+ app available now on iOS devices for members! Download the app.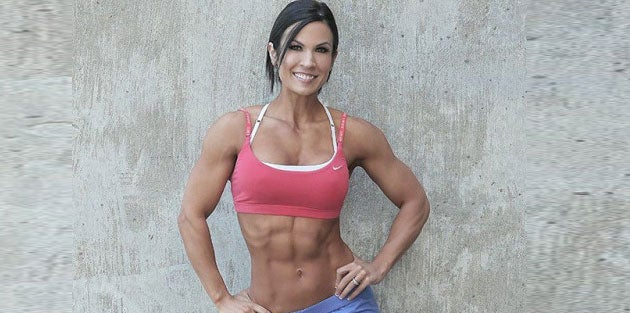 Food and Supplements
This is one of the areas where you don't want to pinch pennies. I believe that, in a lot of ways, proper nutrition is superior to training, so make sure to use the highest quality supplements available. Protein powders specifically come to mind because I think they are among some of the most widely used supplements, but a lot of companies use fillers such as creamer simply because it's cheap. Divine Nutrition Products makes grass-fed protein that I feel is superior to other protein powders on the market, and it's something that I feel good about putting in my body. Always go for quality over quantity.
Coaching
Hiring a reputable coach to help with your diet and nutrition is absolutely essential, and it's a decision that deserves a lot of thought. Someone who is knowledgeable about dieting for contest prep will be able to help you lose fat while retaining hard-earned muscle. I work with Kim Oddo and I highly recommend him as a coach. However, there are many legitimate coaches out there, but make sure you do your research when it comes to a hiring someone.
Competition Suits
Suit choice is very important. You want something that's going to be beautiful on stage, but it should also be cut in a way that is flattering and will show off all of your hard work and effort. Stay away from light-colored fabrics because they will look washed out under the bright stage lights. Instead, choose dark colors such as purple, red, green or even black. My favorite suits are made by Tamee Marie because they really stand out. Figure suits are expensive, but they can also be a good investment because you can always sell your suit after wearing it to a few shows. Another option if you are short on cash is to rent one for your show.
Posing Routine
Posing is something that is just going to take a lot of practice. Doing well at a show depends on how well you can present yourself in a polished fashion while showcasing your strengths and simultaneously hiding your weaknesses. I would suggest working with a pro if possible but only if that person competes in your particular division. If you're on a budget, check out some videos online of top athletes at the Olympia and see how they pose. Who better to learn from then the ladies on the Olympia stage! You can also video yourself running through the poses and then focus on the areas that you may need to pay more attention to.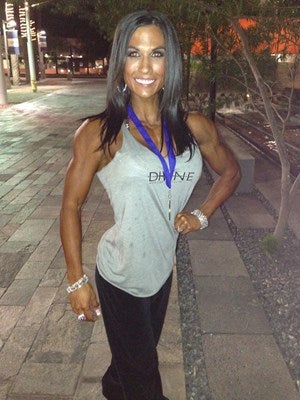 Makeup
Makeup is very important because of the bright lights on stage. If you can swing the extra cash, then get your makeup done by a professional who has experience with stage/competition makeup. However, this is one of those areas where you could save some money, especially if you are skilled when it comes to makeup application. I would suggest going to MAC cosmetics makeup counter and having someone show you exactly how to do your makeup. The people at MAC will need to see how dark your skin will be on stage and can suggest the brushes you will need and what colors will look best on you. Even if you spend $500 on makeup and brushes, you will save big time in the long run if you do your own makeup at shows, considering you can pay up to $250 for someone to do your makeup at each show.
The Extras
The finishing touches that go into to being ready for the stage include tanning, waxing, nails and false lashes. These are all thing you can do yourself and save money. Tanning is an easy area to save on costs and I still do my own tan for every show. I have found that the best color comes from Jan Tana's Hi Def and it's pretty much impossible to mess it up! Just make sure you have someone to do your back. You can also find thing like glue-on nails and false lashes pretty inexpensively at the drug store.
Travel expenses make up a large portion of a competition budget so plan on competing at shows that are close to home and within driving distance as opposed to flying if you're trying to save money.
And always be on the lookout for companies in your area or even just within the fitness industry that are looking for prospective athletes to sponsor. Companies are frequently looking for people to help promote their products, but you have to reach out to them. A sponsorship may be monetary or in the form of free product but regardless all of these little things add up to save you money over time.
As a judge and a fellow competitor, I cannot stress enough how important presentation is. You must exude confidence. Whatever you are feeling internally will most definitely translate and shine through on stage. Showing confidence walking around in a bikini might not come naturally to everyone but the more you practice, the more confident you will become and it will become like second nature.