The Oxygen Challenge 7: Together, Strong
The Oxygen Challenge 7 is here. Team up, dig in and kick 2021's butt.
Heading out the door? Read this article on the new Outside+ app available now on iOS devices for members! Download the app.
It's safe to say that the last year has been insane. No need for details, obviously, but due to unforeseeable events, the world has become compartmentalized. People have been required to shrink their personal and professional lives and to exist within the confines of their homes, home offices and immediate families. It's been hard — really hard — and we all need a break.
Well, here's yours, Oxy sisters: It's time to exhale that breath you've been holding so long (and probably didn't even know you were) because The Oxygen Challenge 7 is here.
In our seven-year history with the Challenge, we've asked you to choose one coach or another, one team or another, one "side" or another. But this year, we all desperately need each other in ways we never thought we would. This year, there is no choosing necessary — both coaches are available to all Challenge participants, which means that everyone has twice the opportunity to get stronger, leaner, more mobile and healthier than ever.
So sign up, join in and get moving. Let's get strong together, or as we like to say it this year — (To.Get.Her) Strong. —Lara McGlashan, Brand Director and Editor-in-Chief
Section divider
Tara Laferrara
Location: Denver
Credentials
NASM-Certified Personal Trainer
Registered Yoga Teacher (RYT 200)
Olympic Weightlifting
Social Media
On the Run
Tara Laferrara has always been on the fast track to fitness — literally: In high school, she ran the 100 and 200 meters and nabbed the Colorado state title in the 200 meters in 2007. "I was on [some sort of] team starting at age 10 onward and strictly competed in track for six years," Laferrara recalls. "All I knew was how to run fast and turn left."
Once she got to college, the teams that had held her accountable and pushed her to excel were gone. Laferrara lost her training mojo and instead adopted a sedentary lifestyle. She topped it off with a little junk food here and some beer there, and before she knew it, she had gained 20 pounds. Laferrara knew she had to do something to reclaim her fitness, so she put her running shoes back on and hit the pavement. "I tried long-distance running because that's all I thought I could do," she says. "I actually ran three marathons … and didn't like doing any of them."
But fate intervened in the form of a persistent friend who kept inviting Laferrara to a boot-camp class in the park. "I turned her down several times but finally said yes, and it was the best decision I ever made," she says.
Laferrara attended every session she could, and when they moved the class indoors to a studio, she followed. Others encouraged her to become an instructor herself, so she earned her group fitness and personal training certifications and has been teaching clients in both settings ever since.
Feel-Good Fitness
Laferrara's OC7 workouts focus on real-world (as well as aesthetic) applications. "This program is for improving performance, but it's also for increasing your confidence during the other 23 hours of the day," she says. "I want you to feel like a badass bringing in all the groceries in one swoop. And I want you to take all the stabilizing and strengthening you do in your workouts and [apply it] to your posture when you sit in a chair behind your desk all day."
Laferrara offers modifications and adjustments for all her exercises so everyone is included. "You'll do lot of supersets, AMRAPs, straight sets and strength-based training," she says. "There is some HIIT, Tabata and cardio extras, as well. And I do love me some box jumps and ladder drills. If you stick with it, you will absolutely see improvements."
Never Go Hungry
Laferrara hates the idea of a diet. "My philosophy is to eat what makes you feel good," she says. "Eat in moderation. Put your fork down between bites. Drink a ton of water. There's no such thing as good food or bad food, and I hate the term 'cheat meal.'"
She is working toward her Precision Nutrition Level 1 certification, yet Laferrara will never prescribe an ultra-specific meal plan for such a wide, diverse audience. "For OC7, I'll share recipes that taste good and that satisfy your hunger," she asserts. "These are things I eat nearly every week, especially the overnight oats and the chia seed pudding!"
Being able to actually see your strength increase over time is a wonderfully underrated thing, especially for women. Once a woman finally picks up weights — dumbbells, kettlebells, barbells — and feels comfortable underneath them, there's no stopping her in the conference room, in relationships and in life.
Section divider
Tara Laferrara's Chicken Burrito Bowl
Prep Time: 15 Minutes
Cook Time: 10 Minutes
Makes 4 Servings
INGREDIENTS
Marinade
¼ cup olive oil
⅓ cup lime juice
¼ cup water
1 tsp kosher salt
¼ tsp ground cumin
2 cloves garlic, minced
1 ½ tsp paprika
1 tsp onion powder
1 tbsp chili powder
1 ¼ lb boneless, skinless chicken breasts
Rice
3 cups white or brown rice, cooked
⅓ cup fresh cilantro, chopped
Juice of 1 lime
Salt and pepper, to taste
Toppings
1 (15-oz) can black beans, rinsed and drained
½ cup salsa or pico de gallo
1 avocado, thinly sliced
½ cup romaine lettuce, shredded
DIRECTIONS
Add marinade ingredients to a large zip-close bag. Seal and shake to combine. Add chicken, seal and shake gently. Refrigerate 30 minutes to marinate. Heat a skillet over medium-high. Add chicken and cook 5 to 6 minutes per side, or until cooked through. Remove from pan and dice. To a large bowl, add rice ingredients and mix well. Divide rice between 4 bowls. Add equal amounts of toppings.
Section divider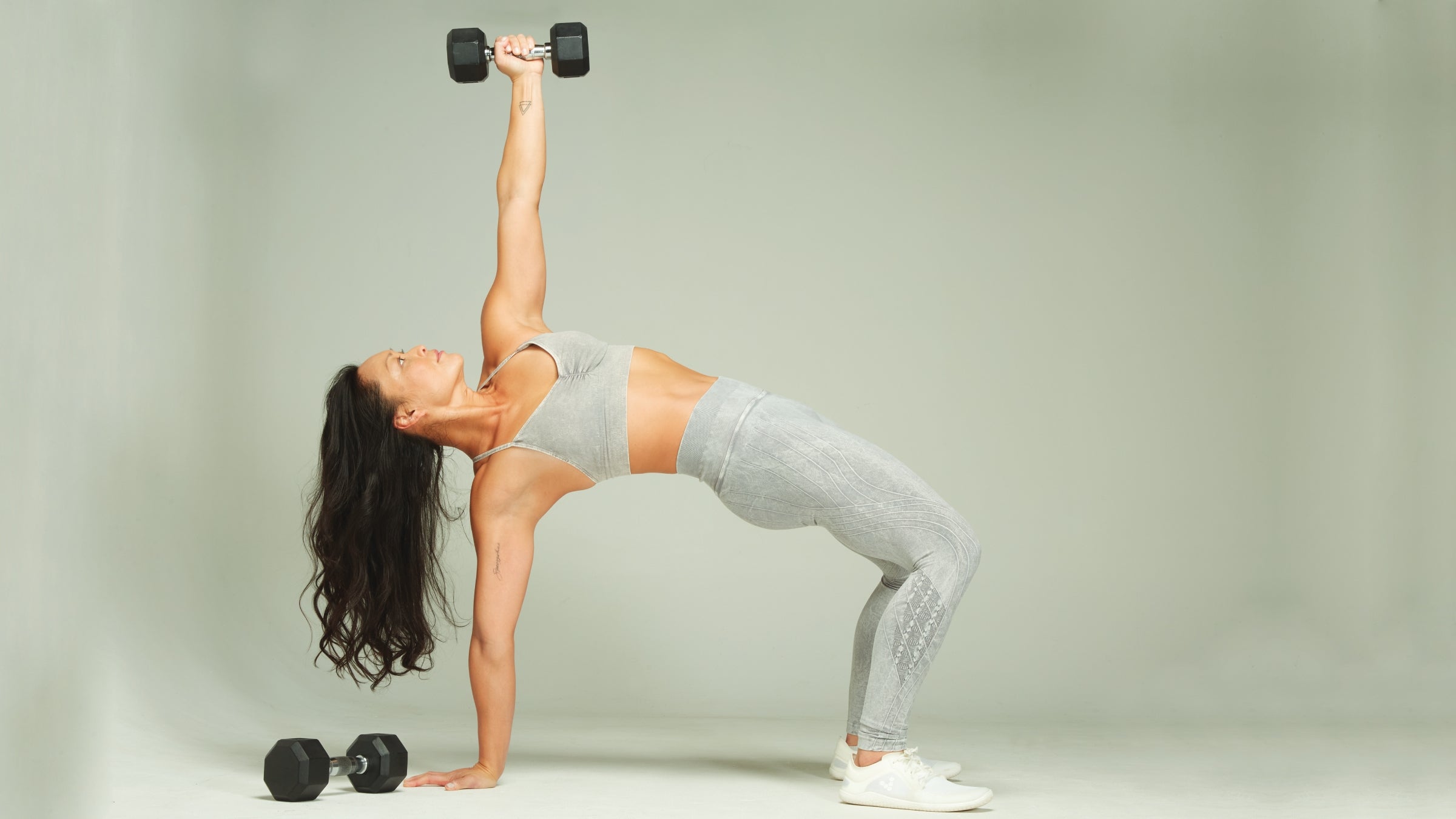 Venus Lau
Location: Los Angeles
Credentials
NASM-Certified Personal Trainer
Animal Flow (Level 2)
Kettlebells (KBK, Onnit, KA)
Yoga Alliance (RYT 200)
TRX
FRCms
PCms
XPT
EFTI
Boxing
Steel Mace
Social Media
Hooray for Hollywood
Venus Lau spent her youth climbing to the top of the leader boards as a competitive swimmer and golfer, and she was playing NCAA Division I golf at Baylor University when tragedy struck. "I was on the path to becoming a professional golfer, or so I thought," she says. "My father was diagnosed with cancer and passed away when I was a senior in college. My mother was then also diagnosed with cancer and passed away four years later."
Heartbroken and burned out, Lau knew she needed a fresh start. "I had to find joy again in something besides sports, since sports had been a 'serious' part of my life," she says. "So I started writing comedy with my best friend, and we moved to LA to follow our Hollywood dreams. For me, humor is just as important as movement when it comes to my soul. If I can't laugh at even the serious things in my life, then I tend to stay in a dark hole. The ability to see all parts of a moment is what gives me freedom."
Lau had some successes, but trying to make ends meet writing by day and bartending at night was exhausting. One day, a friend suggested a new career path. "She said, People always approach you at the gym asking you to train them — so why don't you become a trainer?" Lau says. Ultimately, she decided to go for it — because why not? "I got my first job as a trainer at Equinox in 2007, and it soon became my passion."
Basic Instincts
Today, Lau boasts a virtual alphabet soup's worth of fitness certifications — Yoga Alliance (RYT 200), TRX, FRCms, PCms, XPT and EFTI, along with credentials in boxing, steel mace and kettlebells — long story short, her OC7 program is as diverse as it is intense. "This program is one of the best I've ever created," Lau says. "It includes elements of breathwork, mobility, strength, flow, coordination, cardio and core. And it's all accomplished with minimal equipment: a resistance band, dumbbells and suspension straps. And no worries if you don't have a suspension trainer — I'll show you how to make one at home!"
Because Lau herself fell off the fitness wagon — and stayed off for a long period in her life — she can relate to problems with motivation. For this reason, she includes journaling and self-reflection as part of her plan to ensure both physical and mental success. "It sounds cliche, but I'm here to empower as many people as I can," Lau says. "I want to help you find true body confidence in not just how you look but also how you feel, and, most importantly, have fun in the process."
Food for Thought
Changing your eating habits can be stressful. "But psychology is a big part of creating a healthy relationship with food and exercise," Lau explains. "It's important not be on a 'diet' but instead to create a 'nutritional fuel lifestyle' that feels intuitive so you can eat that way for the rest of your life, not just for the next 90 days.
To design the perfect menu, Lau partnered with a registered dietician to create an easy-to-adapt system that can be individualized to suit your goals and lifestyle. "I provide simple recipes and lay out my 'food is fuel' philosophy so anyone can follow along, whether you prefer intermittent fasting or eat a standard five meals a day," she says.
At the end of 90 days, you will feel like a graceful, powerful beast. These combinations of movements can whip you into shape and also will keep you moving stronger and better as you age.
Section divider
Venus Lau's Curry Chicken Egg Drop Soup
Cook Time: 15 Minutes
Makes 3 to 4 Servings
INGREDIENTS
4 cups chicken stock or bone broth
½ lb chicken tenders, cut into strips
½ cup fresh/frozen veggies of choice, chopped
2 cloves garlic, minced
½ tsp cumin
½ tsp turmeric
Salt and pepper, to taste
2 eggs, beaten
2 green onions, chopped
DIRECTIONS
Place stock/broth into a large soup pot and bring to a boil. Add chicken, veggies and spices and simmer on high 5 minutes. Season with salt and pepper (to taste). Slowly stir in eggs. Serve topped with green onions.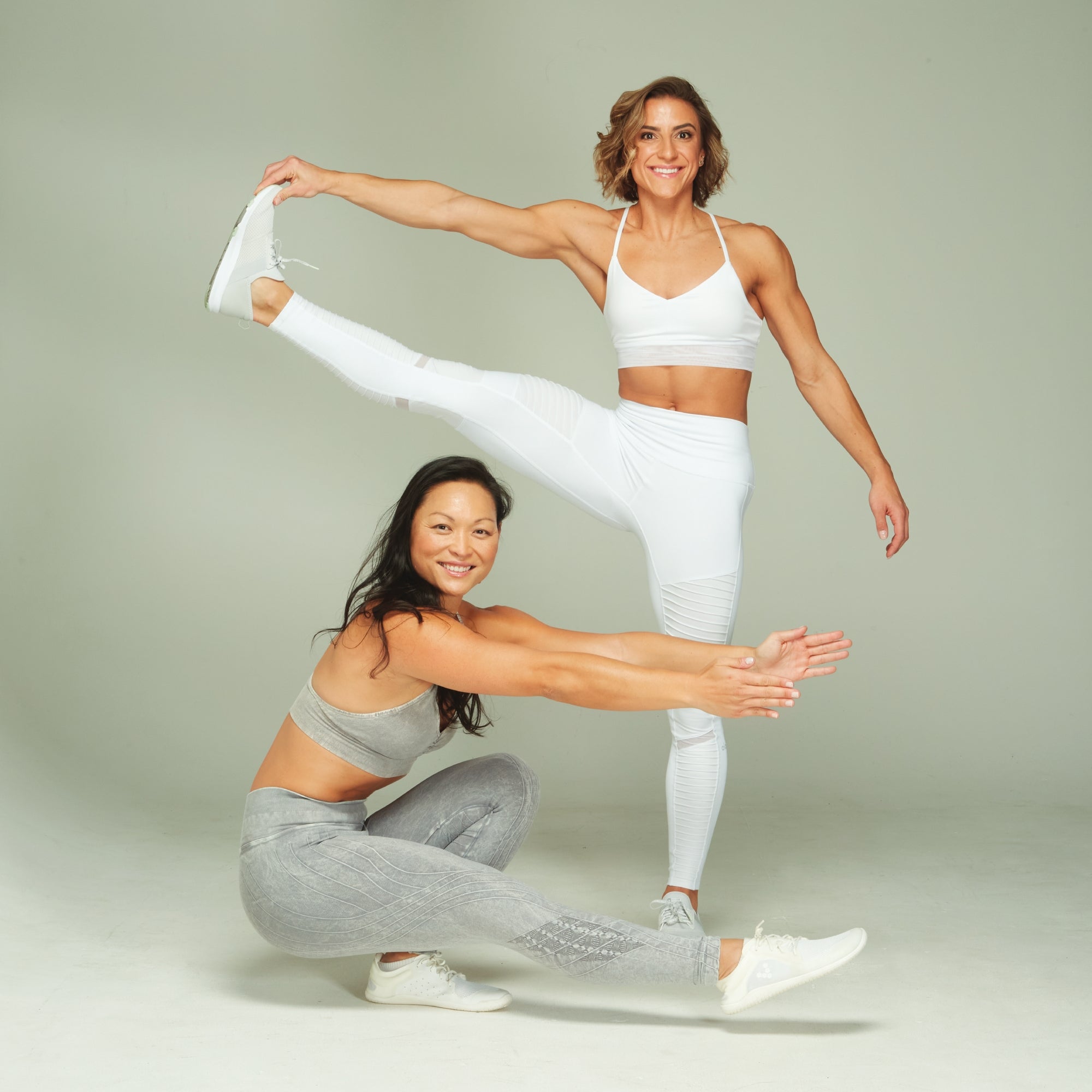 Section divider
Q&A with Tara Laferrara
You dance a lot on social media — do you consider yourself a dancer?
Turn on your favorite jam and move your body to the music, then try and tell me it doesn't put an instant smile on your face. You don't have to be a dancer to dance, and I dance because it makes me feel good — and because it may even put a smile on someone else's face.
What was it like to grow up with three brothers?
Well, childhood was about stitches and yelling at each other! As I grew up (and my mom finally let me play sports), I outran my brothers, got stronger than them and ultimately — and they may kill me for saying this — became more athletic than them. But truthfully, they have always been super supportive.
What is one thing people don't know about you?
I wear my emotions on my sleeve. Most people probably don't know how much of a sap I really am. I cried the last time I got a really good haircut!
The latest show I binge-watched was …
Bridgerton.
If I won the lottery, I'd …
work to end homelessness and travel around the world.
True or False:
I'm a neat freak.
Trueish.
I love burpees.
False.
I would go bungee jumping.
True! I already have in South Africa.
I've eaten a whole box of Girl Scout cookies in one sitting.
False. But if it were ice cream …
I hate cats.
True. Dogs are lyfe!
Section divider
Q&A with Venus Lau
What is one thing people don't know about you?
I have a tattoo on my biceps that says Sprezzatura. It's an Italian word that comes from a poem I read in college, The Book of the Courtier, and it's defined by the author as "a certain nonchalance, so as to conceal all art and make whatever one does or says appear to be without effort and almost without any thought about it." Basically, it means that it takes effort to make things look simple and that pursuit of mastery never ends.
What is your best clean joke?
Q: How come you can't trust atoms?
A: Because they make up everything!
The latest show I binge-watched was …
The Flight Attendant. So good!
The most embarrassing thing in my gym bag right now is …
ha ha … water balloons!
If I won the lottery, I'd …
create more ways for people to access education and resources on health and wellness, and I'd travel the world.
True or False:
I'm a neat freak.
False! I wish!
I love burpees.
False, but I'll do them.
I would go bungee jumping.
True. I've gone skydiving and loved it!
I've eaten a whole box of Girl Scout cookies in one sitting.
False, I get a tummy ache if I eat too much sugar.
I hate cats.
False. I love all animals!