Not All Protein Is Created Equal
OC4 coach Jen Widerstrom explains the difference between high- and low-quality protein.
Heading out the door? Read this article on the new Outside+ app available now on iOS devices for members! Download the app.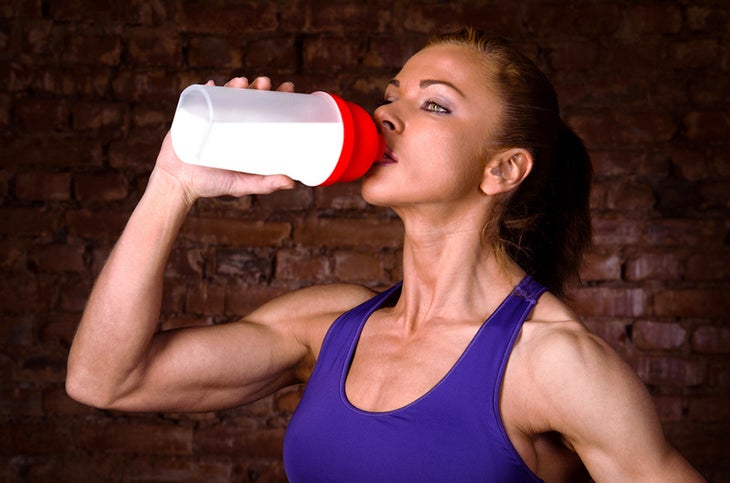 From bars to powders to drinks and more, there's a lot of functional protein-packed products out there. So how do you pick the best option to fit your nutritional needs?
It's all about choosing high-quality protein.
If you consume low-grade protein that has been synthesized or even altered through hormones and antibiotics, it changes your body's ability to recognize and absorb the protein, rendering it less effective. That's why it's important to know exactly where your protein source comes from.
Pay Attention to Labels
Don't be fooled just because a snack bar or drink contains protein. Often, you'll see products touting their servings of protein in an attempt to appeal to consumers. The catch? In order to consume that promised protein, you'll also have to consume every other, potentially harmful, ingredient in the product – like added sugar and artificial ingredients.
So always ask yourself: Is this worth it? If not, pass.
Ultimately, your body craves real food. More specifically, it craves one-ingredient foods, meaning it takes you one word to list the ingredients within that item. For instance, chicken is a one-ingredient food. Almonds are also a one-ingredient food. That laboratory-designed protein drink is not a one-ingredient food. I promise you that your body will always respond, heal and feel better when you give it whole, natural foods.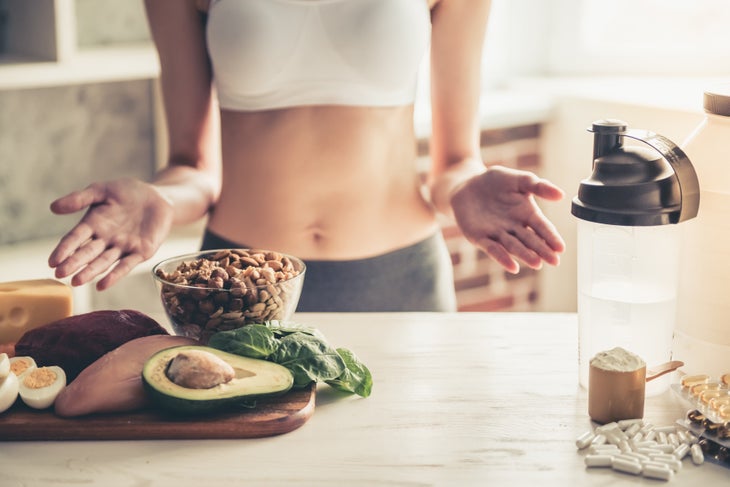 Types of High-Quality Protein
Fish, especially salmon, and green algae are my go-to healthy proteins. Both are easy to digest, contain quality fat and are easy to integrate into most nutrition plans. When it comes to your meat sources, always look for antibiotic- and hormone-free brands that also live up to the ethical standard on the treatment of animals. remains my all-time favorite.
See also 10 Chicken-Free Muscle-Building Meals.
When supplementing with powders or bars, be sure to review the product's ingredient list, keeping an eye out for any items you cannot pronounce. This is a red flag. If you don't recognize what you're eating, neither will your body. You are the first and best line of defense for what goes into your system. So always pay attention.
Burger Bowl
This clean, whole-food recipe from my book Diet Right for Your Personality Type features high-quality lean ground beef or turkey.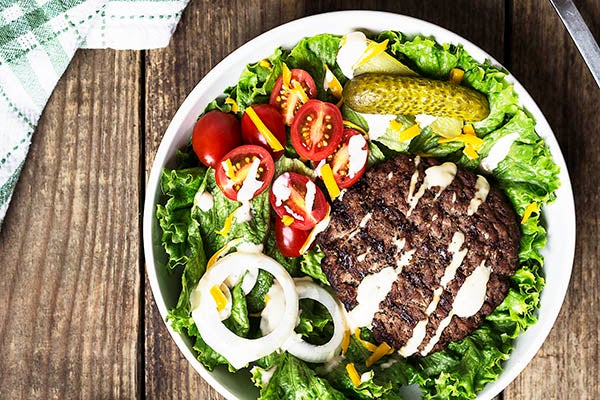 Serves 1
Ingredients:
6 to 8 oz 90% lean ground beef or 93% lean ground turkey
3 to 4 cups romaine and/or spinach leaves, chopped
1 slice cheese (any type)
vegetable oil cooking spray
Preparation:
Spray a skillet with cooking spray. Brown meat in skillet over medium-high heat until done. Drain. Place lettuce leaves on a plate or in a bowl. Top with meat, cheese, tomato, pickle, mushrooms and onions. Serve.
Sort out the truth from the hype when it comes to protein. Oxygen Challenge 4 coach Jen Widerstrom shares the facts in her Truth About Protein blog series.