10 Health and Fitness Trends to Look Out for in 2017
As we say goodbye to 2016, here's what to look forward to in the coming year.
Heading out the door? Read this article on the new Outside+ app available now on iOS devices for members! Download the app.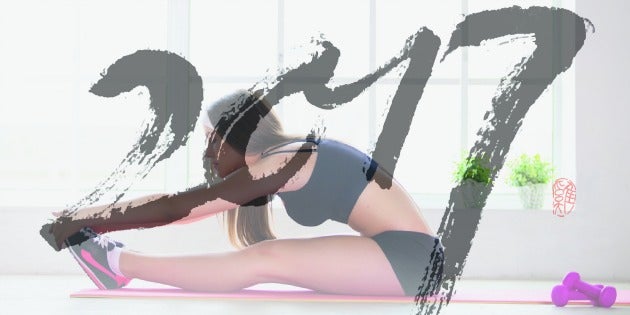 For better or worse, here are our predictions for the 10 trends you'll see on your health and fitness journey in 2017.
Plant-Based Protein
Until recently, "lean protein" meant a skinless chicken breast, and most postworkout recovery shakes included whey, a milk derivative. This is fine for omnivores but not ideal for vegetarians, vegans and anyone sensitive to dairy. Thanks to a shift in the market, more powders and supplemental products are getting their protein from plants like peas, hemp and pumpkin seeds. And with big brands like Burt's Bees jumping on the bandwagon, this trend is sure to grow in 2017.
Inflammation-Fighting Foods
In 2017, conscious consumers will become less concerned with the calorie count of their meals and more interested in the healing properties of what's on their plates. Foods like pineapple, blueberries and turmeric are believed to help fight inflammation in the body, so expect to see them in recipes "prescribed" for chronic pain, achy joints and skin conditions.
Wellness Retreats
Wellness retreats are no longer reserved for the crunchy set. Get ready to witness more of your co-workers forgo their annual cruises and open bar tabs for weeklong getaways filled with yoga, meditation, organic food and nature hikes. Mindfulness is mainstream, and even your average desk jockey wants to come back from vacation mentally, physically and spiritually refreshed (and maybe a couple of pounds lighter).
Collagen Supplements
The jury's still out on how effective collagen supplements are at plumping up wrinkles and tightening droopy skin. But since popping a daily pill is less time-consuming (and much cheaper) than Botox, more women are ingesting collagen along with their daily multivitamin. Some are also finding the supplement helpful in reducing joint pain and digestive issues.
Recovery
Stretching used to consist of a few halfhearted toe touches, and sleep just happened. Or it didn't. In the last year or two, "recovery" has become a buzzword, and everyone owns a foam roller. This year, we'll see weekend warriors and gym rats alike invest more time and money in recovery with sleep-tracking apps, mobility tools and group fitness classes that focus on stretching, breathing and self-myofascial release.
Group Strength-Training Classes
The growth of CrossFit helped demystify barbell training, but not everyone's down with #beastmode. Globo gyms and boutique studios are tapping into a growing interest in weightlifting by offering group fitness classes that teach cardio addicts and the iron-averse how to get heavy. Expect your Instagram feed to be peppered with back-squat PRs in 2017.
On-Demand Fitness
Netflix and … sweat? Workout DVDs have been around for years, but Peloton started a mini-revolution when it began offering on-demand and live-streaming cycling options for its clients. Other companies (like Oxygen!) offer subscribable online content, providing more options for convenient, at-home fitness.
Resistance Bands
They're back! Resistance bands were big in the 80s, and we're seeing a revival of all weights and sizes. The large ones are ideal for assisted pull-ups and exercises like good mornings and banded pull-aparts. Mini-bands can make corrective exercises like glute bridges and clamshells even more challenging and effective. And here's the good news: They're cheap and portable.
Celebrity Fitness Apparel
Thanks to social media and a culture of over-sharing, we know what our favorite celebrities eat for breakfast. Now we can wear their gym clothes! Fit celebs like Kate Hudson and Carrie Underwood paved the way with their high-end athleisure brands; Rihanna serves as creative director for Puma's Fenty collection; and Danica Patrick, NASCAR driver and avid yogi, just launched her own line of fashionable leggings, tanks and pullovers with the Home Shopping Network. Whose sweatpants will you don in 2017?
Fitness Certifications
If you've been thinking about a career (or side hustle) in fitness, you're not alone; you're on trend. According to a 2016 study conducted by Yoga Journal and Yoga Alliance, for every active yoga instructor, there are two people in teacher training. And the Bureau of Labor Statistics predicts that employment of personal trainers and fitness instructors will by grow 8 percent by 2024.