2014 Holiday Gift Guide
We tried and tested hundreds of products to bring you the greatest gifts for looking, cooking and feeling your best this holiday season! Here are our top 26.
Heading out the door? Read this article on the new Outside+ app available now on iOS devices for members! Download the app.
Training Tools
Staying motivated may push your fitness forward, but the right exercise tools of the trade can help you eke more results from every ounce of sweat. Here are a few of our best buys to bet on for sculpting a strong, beautiful body!
Wireless Wonder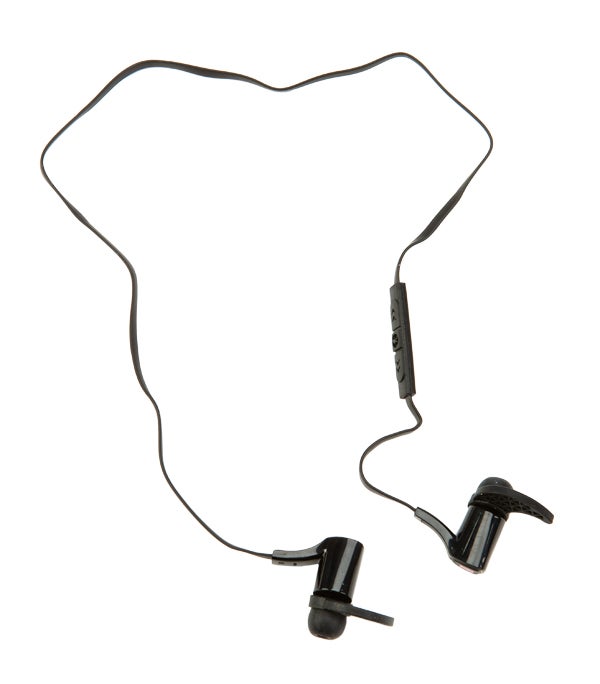 Outdoor Tech's Orcas are wireless earbuds that synch up to any Bluetooth-enabled device up to 32 feet away, so there's never any cords to worry about. Sweat-proof and water-resistant, they even feature a built-in mic for calls, easy-to-reach buttons for powering it down and changing volume or switching your songs, plus it's good for about six hours. Our tester used it every day for a week to exercise and never had to recharge it once. $99.95, outdoortechnology.com
Mega Monitor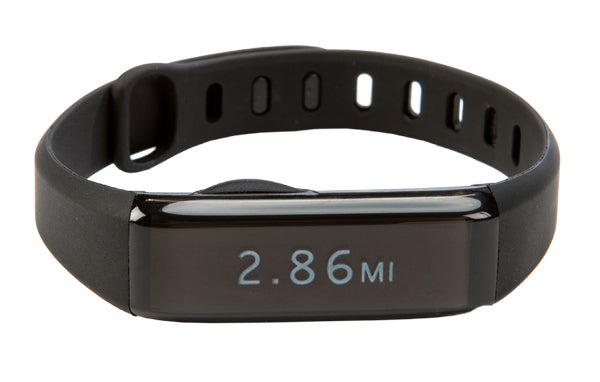 Curious how active you are during the day — and if you're getting enough quality sleep at night? The WeGo Hybrid fitness bracelet counts every step (and total distance) walked, adds (and total distance) walked, adds up how many calories you've burned, senses when you're sleeping and tracks your Z's, and even has a built-in vibration alarm that eases you awake from your slumber. $79.99, joinwego.com
Sweat Safely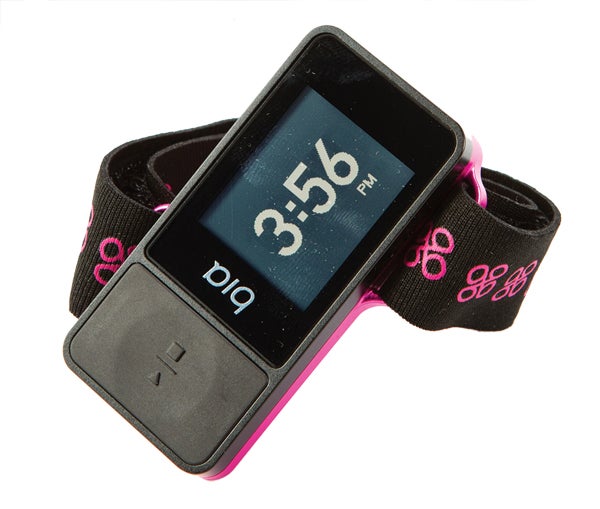 Watches and bands that monitor and upload your workouts may be the norm, but the Bia goes one step beyond to watch your back. Press its SOS alert button for three seconds and the device sends a text to your family or friends, giving them your exact GPS location — perfect for keeping you safe, meeting up after a race or just letting others know where to find you when your workout's finally over! $279, bia-sport.com
Treading Lightly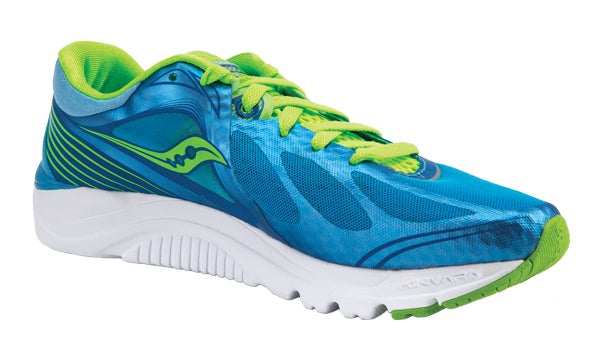 If running is how you typically blast off fat, then treat yourself to a pair of Saucony's Kinvara 5 racing shoes. This latest version is extremely lightweight (only 6.7 ounces for a size eight!) and has been upgraded with a redesigned mesh upper so snug, durable and breathable, our tester felt it was like hitting the pavement barefoot. $99.95, shoebuy.com
Eyes That Awe!

Of all of the glasses we tried, the pair that stuck like glue when things got sweaty were Nike's Run X2 S. Its lightweight and adjustable silicon ventilated nose bridge lets you easily tweak it to fit your face perfectly. Plus, every tester agreed the arms were so snug — yet surprisingly soft — they never worried about losing them, no matter how intensely they pounded the pavement. $156; nikevision.com
We Heart This Watch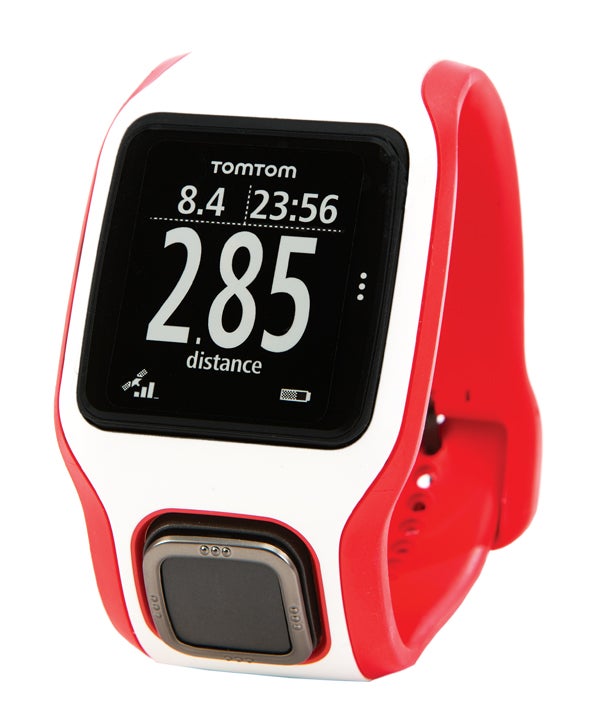 The TomTom Runner Cardio has the bells and whistles you would expect of a higher-end fitness watch, including a built-in heart rate monitor (no chest strap required) that tracks your pulse through five distinct HR zones. But nothing prepared our testers for how incredibly easy it was to use — it relies on a single multi-directional button. And because of its built-in GPS tech, it remembers your previous run and tells you exactly how many feet you're falling behind — or pacing ahead — of your last workout. $269.99, tomtom.com
Gloves You'll Love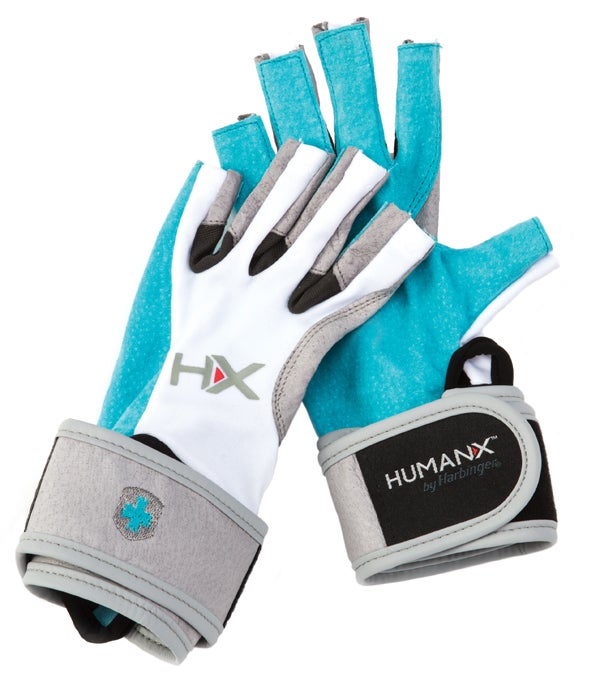 Most women's workout gloves sacrifice fashion for function, but not Harbinger's HumanX X3 Competition ¾-finger wrist wrap leather gloves. Not only are they super cute, but our testers loved their untouchable gripping power and how their unique quick-tighten design instantly supports around your wrists — great for pull-ups, hammer curls, pressing moves or any exercise where your wrists may need a little help. $45, harbingerfitness.com
Happy Feet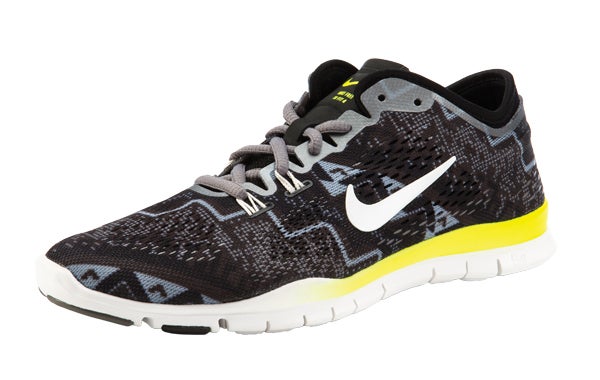 If you're an "I can do it all" kind of gal, Nike's Free TR training shoe is for you. Its lightweight design is engineering for maximum stability during training-specific multi-directional movement, making it one of the top choices according to our tester when weight training, doing cardio and core work, or any other gym workout we could throw at her. $110, nike.com or six02.com
Let's Be Flexible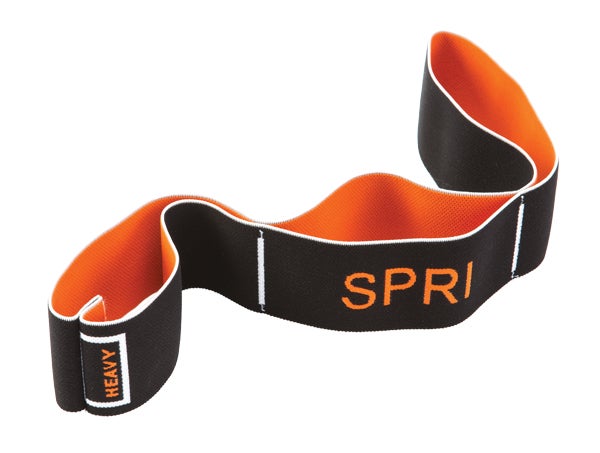 If you find stretching boring, get ready to be inspired by SPRI's Strands. These elastic stretch-nylon straps offer the perfect amount of give to help pull your muscles through multiple poses. What testers really liked were its spacious loops for your hands and feet to slide through — you'll never screw up a stretch by slipping out of it accidentally — and the numbers along the edges that help you track how pliable you've become! $14 to $39, depending on length and strength, spri.com
Spin Win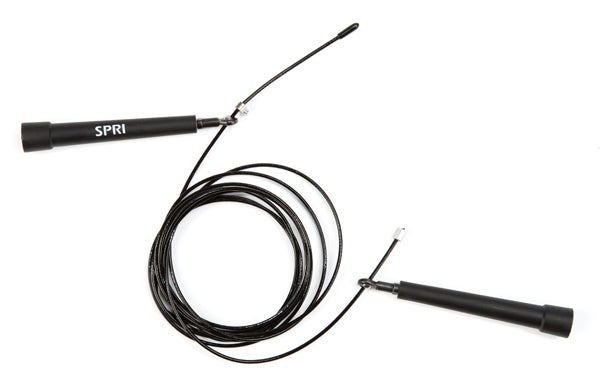 Skipping rope may burn serious calories, but not if you can't do it! SPRI's high-performance Short-Handle Speed Rope somehow lessens the learning curve with our testers, thanks to its easy-grip handles (which are shorter than standard handles) and a non-kink rope that reduces friction from the floor — making each jump a lot smoother (and faster) than usual. $24.99, spri.com

Eat-Clean Kitchen
Eating clean at every meal is the secret behind every enviable physique. That's why we found some of the smartest choices that make whipping up — and packing up — all your healthy eats an effortless endeavor!
Eco Edibles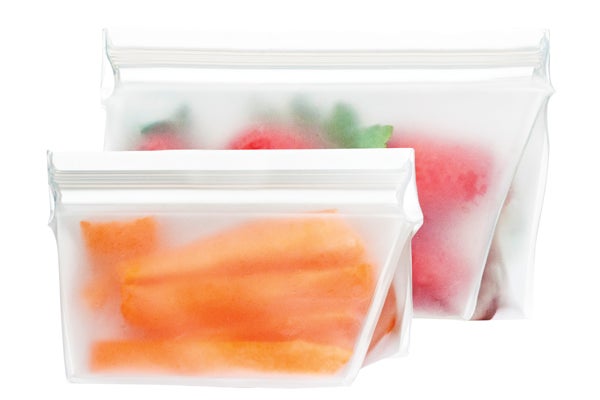 BlueAvocado's (re)zip reusable storage bags are a fitness fanatic's friend in so many ways that they thrilled every tester. The PVC- and BPA-free bags seal up your edibles just like a traditional baggie. But they're durable enough to freeze or wash (they're even dishwasher safe!), have a base that expands so you can stand them up when you fill them and come in a variety of pre-measured sizes (from ½ cup to 1 cup, with larger sizes coming soon!). Starting at $8, blueavocado.com
Remote Roaster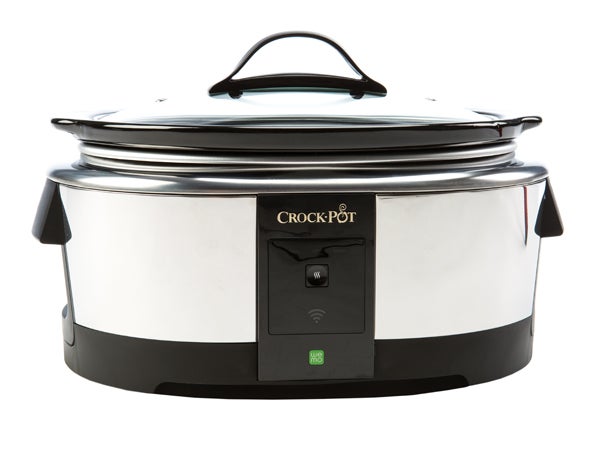 Hate wasting time after a busy day waiting for food to cook? The Crock-Pot Smart Slow Cooker (with WeMo technology) lets you control the temperature (and on and off switch) from your smartphone or tablet — or you can just pre-set it if you're afraid you'll forget to play chef from your phone during the day. $129.99, belkin.com or crock-pot.com
Diversified Drink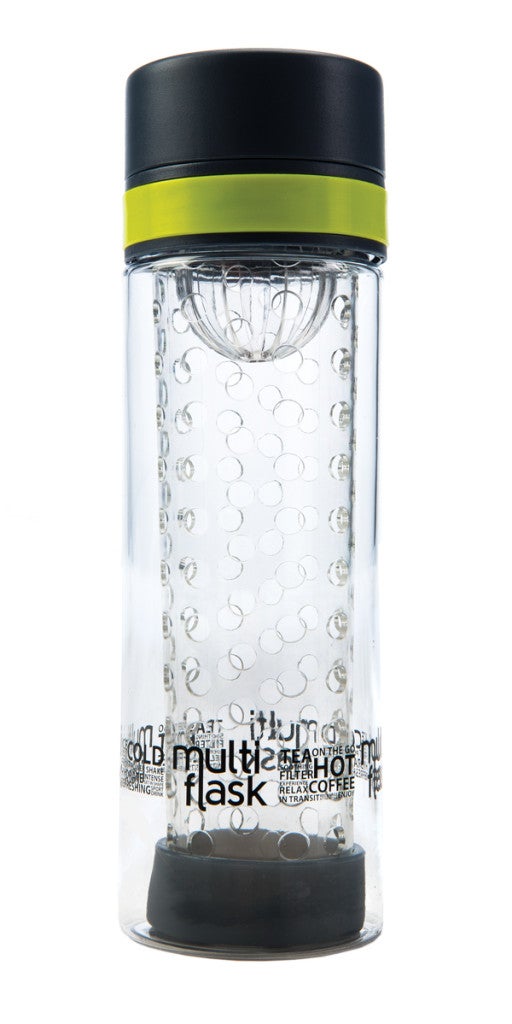 Hate having multiple bottles for all your different types of drinks — well, so do we! That's why we adore the Multi Flask by Precidio. With its variety of inserts (which includes a tea strainer, a glass layer for hot drinks, an insulated inner for keeping drinks cold, an infuser that lets you flavor water with fruit or veggie slices, and even an agitator cap for mixing protein shakes), it was the ideal 24/7 sipper for the office, gym or on-the-go. 39.99, multiflasking.com
Blending Buddy!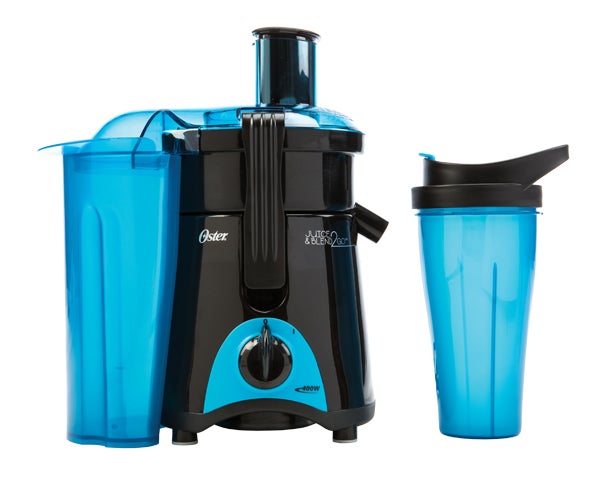 Making a homemade smoothie or glass of juice was easier than ever with the Oster Juice & Blend 2 Go Juice Extractor and Personal Blender. Its compact size and low price made us skeptical at first, but its high-speed power whipped up whatever our testers threw at it — or should we say into its 20-ounce, BPA-free blending jar. $49.99; target.com
Steaming Dream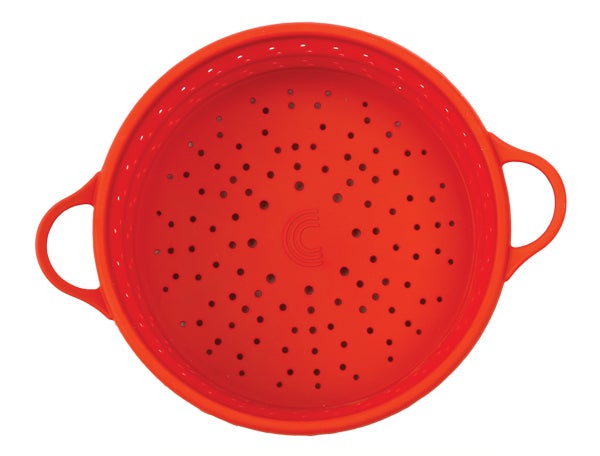 Steaming food may be smart, but it's not always simple. No one expected to fall in love with Circulon's FDA-grade silicone steamer insert, but we did with its bendable easy-grip side handles and all-around convenience. It collapses for easy storage, stands upright empty or filled, and it fit nearly every 6-quart pot and pan we used
it on. $19.99, circulon.com
Chef's Secret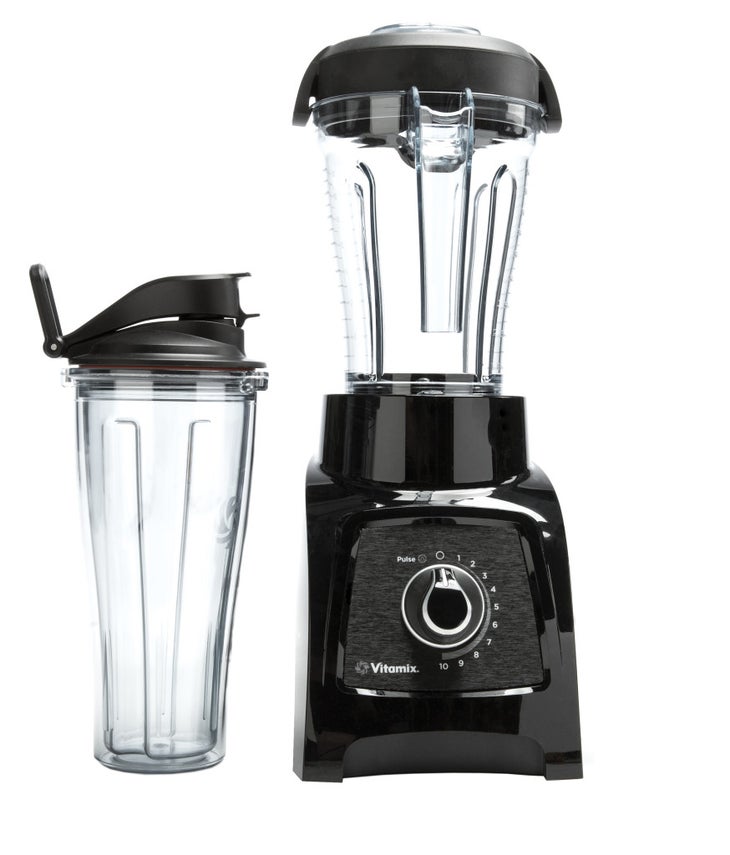 If you're serious about cooking healthy meals, the hands-down best kitchen tool we found was the Vitamix S30. It may not be cheap, but the high-performance S30 chops, blends and purees just like the pro models top chefs rely on, all while taking up practically no counter space. (It's only 18 inches high and less than 6 inches wide!) What sealed it for all testers was its dial: Instead of asking yourself, "Should I hit grate, blend or shred?" you can adjust the knob from 1 to 10 for easy speed control. $399.95, vitamix.com or williams-sonoma.com
It's A Seal!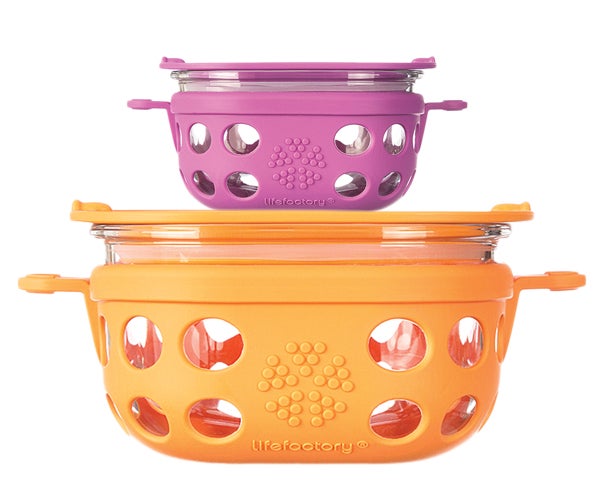 Nervous that toxins may taint your healthy eats when packing them? Lifefactory's glass storage containers and sleeves are BPA-, BPS- and phthalate-free, but testers were more wowed by the fact that they're oven, microwave, freezer and dishwasher safe (aka foolproof!). Best feature of all: the button tab lid that really locks in place, which means no spilled surprises when bringing meals on-the-go. $15 to $20, depending on size, ranging from 1 to 4 cups, lifefactory.com
Sweet Sipper

Our kudos for best water bottle go to SIGG's Fabulous series. Available in four cool art-pop colors (aqua, red, pink and orange), its pure aluminum design is not only built to withstand any workout, but its nonporous interior lining prevents any aftertaste. One tester tried four different liquids — tea, a protein shake, orange juice, then water! — but couldn't taste a trace of anything after each try. $22.99, mysigg.com
Fit Style & Beauty
Whoever said blasting calories has to mean forsaking style clearly wasn't aware of her options. These gifts let you always look stunning — whether you're sweating it out or just stepping out for the day.
Cute Reboot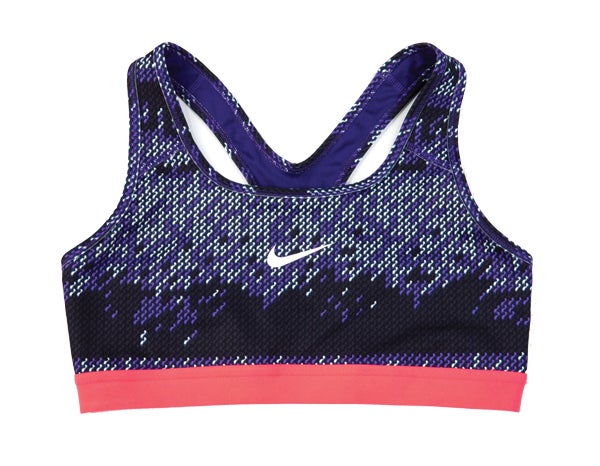 Simple in shape but superior in support, Nike's Pro Classic Nordic sports bra made an impression right away with its Dri-FIT sweat-wicking fabric, snug fit and removable padding for additional coverage. Although trying to run in it may rub you the wrong way, testers thought it was perfectly targeted for medium-impact activities, such as moderate walking, dancing and other cardio classes, as well as weight training. $40, nike.com or six02.com
Skin Saver
The sun may not be kind to your skin, but Suntegrity's 5 in 1 Natural Self Tanner is. Infused with eco-certified DHA made from sugar beets, the product helped our testers achieve a golden glow that looked natural, never felt greasy and, best of all, didn't stink — in fact, its coconut scent is reminiscent of the beach. It's so hydrating, one tester described it more as a great moisturizer and thought the added tan was a terrific side perk. $36; suntegrityskincare.com
Weather Any Workout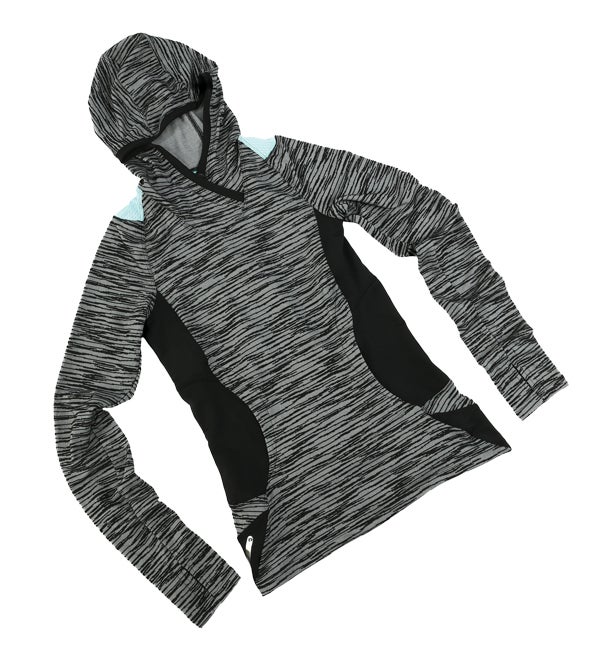 Layering when you exercise may be important, but so is looking good. Pearl Izumi's Flash Hoody was one of the best mid-layer pieces our testers tried on, thanks to its sleek — but not too snug — shape, unrivaled breathability that wicked away every drop of hard-earned sweat and a cute collar-concealed hood that was appreciated when the temperature took a dip. Best feature according to one tester: It's one of the few exercise pieces that's so chic, you'll want to wear it on your off days! $75, pearlizumi.com
Bag For Your Bites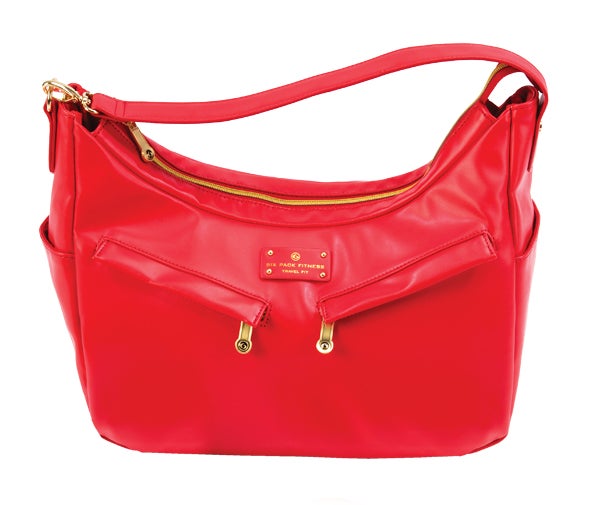 Hate calling your hardcore self out by dragging your tuna fish and sweet potatoes around? With the Plyo Sling from 6 Pack Fitness, all your meals can go anywhere incognito! The trendy tote not only has room for personal items, but it's designed to hold two meals (and not crush them!), two bottles, utensils and even gel packs that keep your eats chilled. What testers loved most was that it's not clunky and it comes in four colors! $129.99, sixpackbags.com
Tanks A Lot!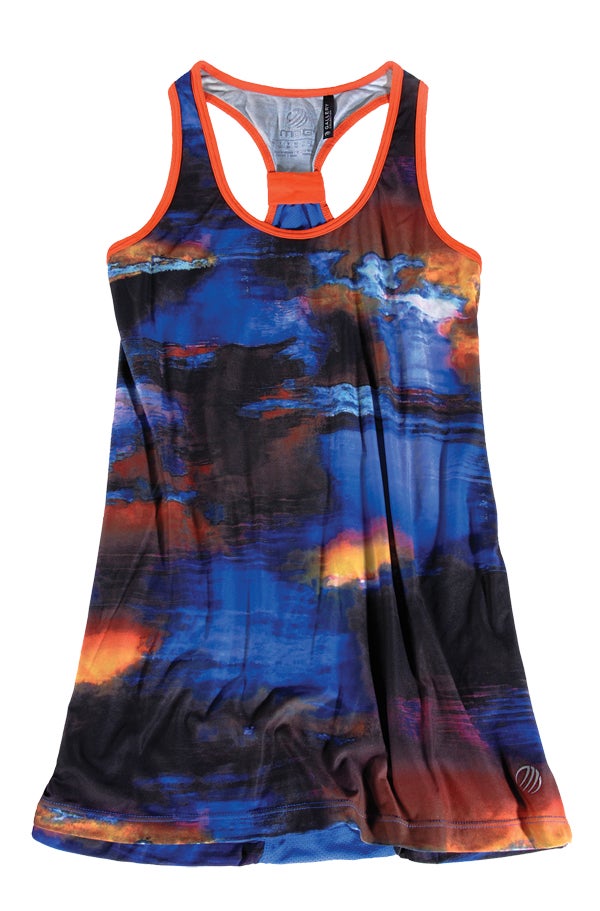 The two things we could ever hope from a tank top are comfort and style. The Jiva featherweight tank from MPG has both, thanks to its smart "landscape" all-over print detail, sleek racerback design and a naturally cooling mesh insert panel down the back. But the deal closer was the airy fabric that kept our testers feeling cool during the sweatiest workout. As one tester phrased it: "It not only looks cool when you model it — it feels cool when you try to mangle it." $48, mpgsport.com
Hair Helper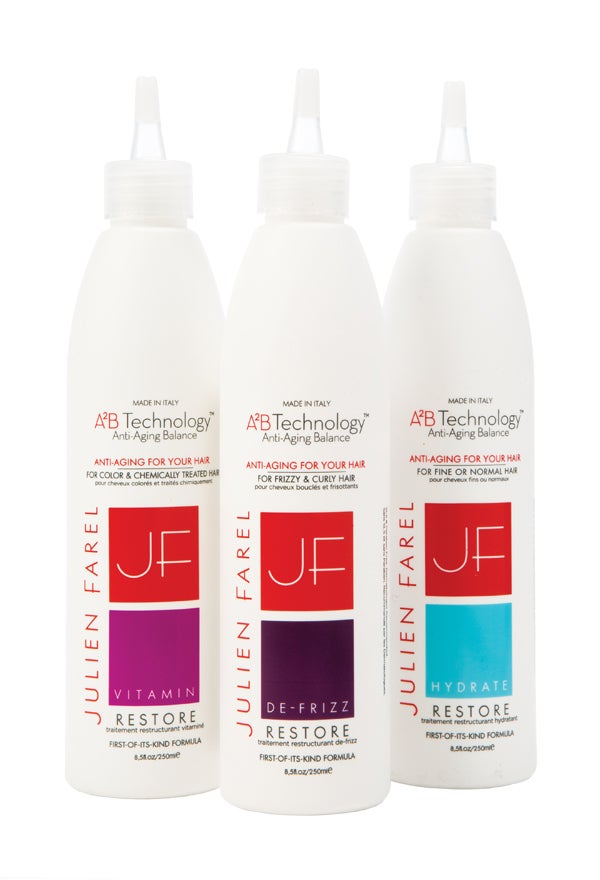 If never missing a workout is leaving your hair looking dry and damaged, Julien Farel's Restore can bring it back to life. Whether it was chlorine-fried, constant sun or twice-a-day showers that left our testers' hair so sad-looking, Restore's anti-aging formula truly reversed the ill effects of exercise on most of our girls on the very first try. $36, julienfarel.com
The Right Tight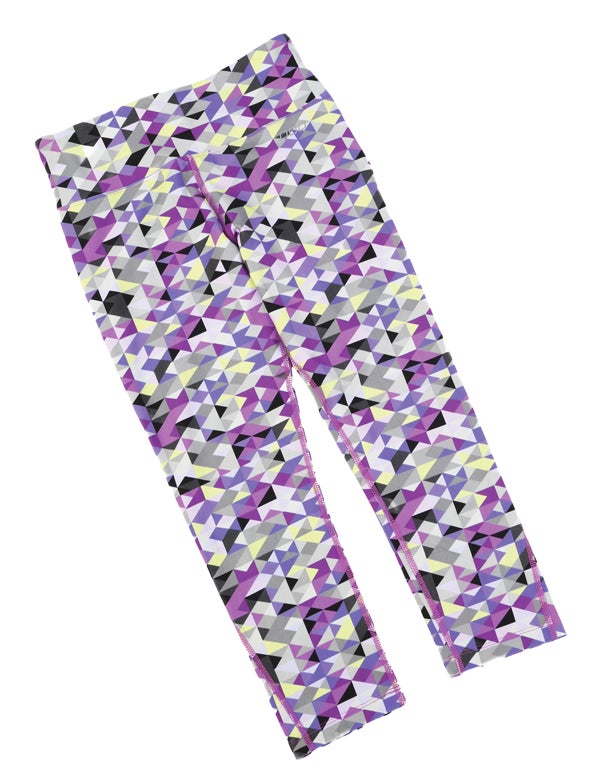 Having trouble feeling comfy as you sweat? We couldn't find a workout — whether it was cycling, running or hitting the weight room — that Lorna Jane's new Mod Squad breathable midrise tights weren't perfect for. In fact, the moisture-wicking, shrink and fade-resistant garment dries so quickly and feels so "second skin" that one tester forget to change out of them when the tests were over! $89, lornajane.com
Super Support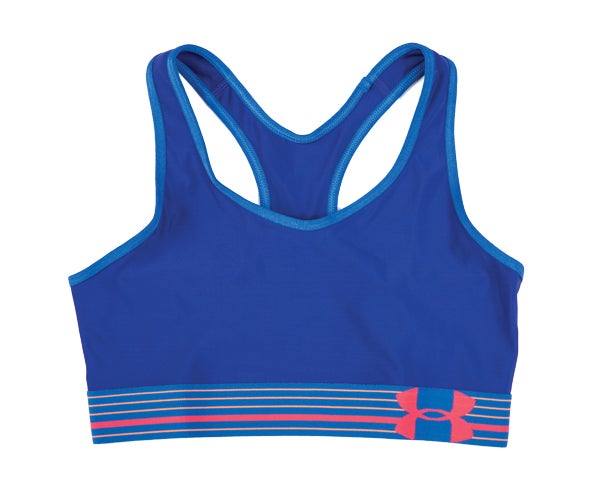 Testers of every body type agreed that Under Armour's HeatGear Alpha Printed sports bra was one of the best pieces of performance wear for 2014. The garment fit like a second skin that was extremely supportive, but never so constrictive that it ever felt uncomfortable, no matter what activity we threw at it — running, step class, even trying Bounce Aerobics on a trampoline! $29.99, ua.com