2017 Holiday Gift Guide for the Fitness Fanatic
Give the gift of health this holiday season with these fitness-friendly gift ideas!
Heading out the door? Read this article on the new Outside+ app available now on iOS devices for members! Download the app.
It's that time of year again, the holidays are upon us! While the fun and festivities may be something you look forward to, you may find yourself struggling to find the perfect gift for the active person in your life. But look no further — this year's holiday "fit" list has something for everyone. From the seasoned athlete to that special someone in search of their best self, we've got you covered.
Check out the latest, greatest and flat-out coolest gifts inspired by the fitness devotee in your life, and we won't tell if you slip a little something extra in your own stocking!
Reebok Floatride Running Shoes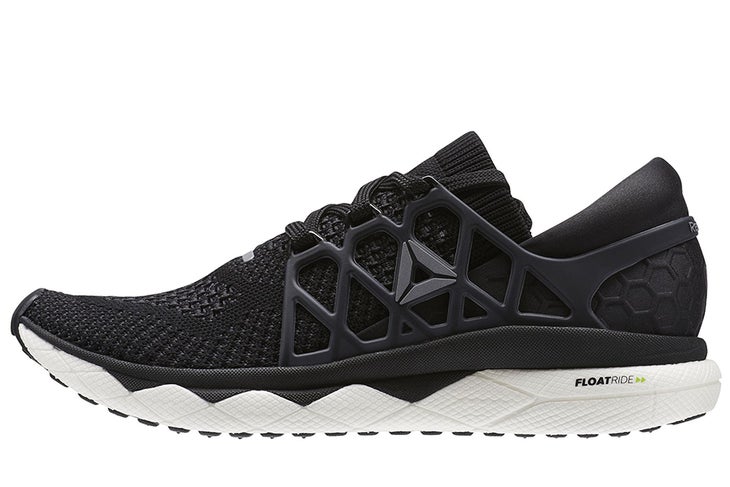 From your first step to the last, Reebok's Floatride running shoes are designed to feel light and responsive, letting you virtually float through every stride. The one-piece ultra-knit upper is engineered in zones to offer support, breathability and flexibility, and the seamless construction and a 3-D heel cradle limit irritation while locking in a comfortable fit.
These ultra-comfy kicks are customizable, so head over to the site to make them uniquely yours!
reebok.com, $150
Not Vodka Water Bullet Bottle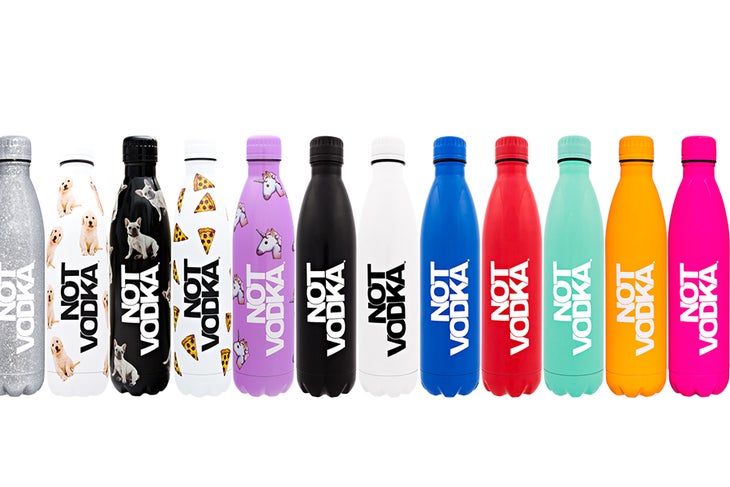 Staying hydrated will become quite the conversation piece with these vibrant reusable water bottles available in a vast array of colors and patterns. Even better, every bottle comes with an opportunity to donate $1 to a nonprofit dedicated to clean water. Who doesn't love a charitable twist?
notvodkawater.com, $20-$50 (NV15 for 15% off for Oxygen readers)
Krups Savoy Turbo Coffee Maker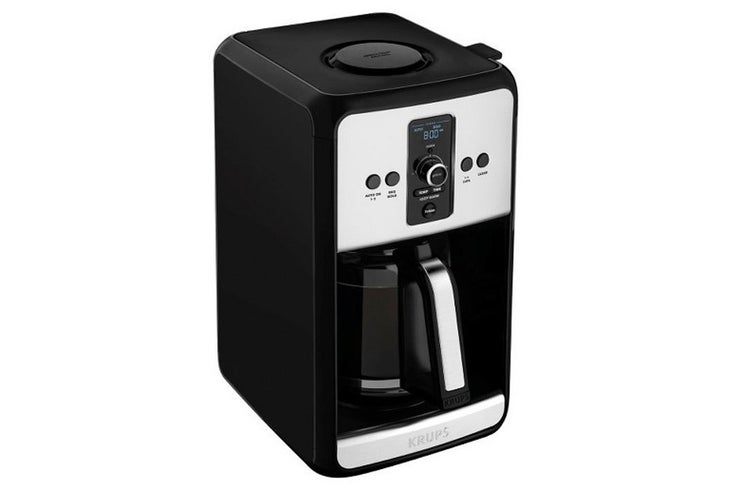 We all know your morning Spin class sneaks up on you faster than expected — but there's no reason you can't leave the house without a hot cup of coffee! This at-home coffee maker features a turbo setting that's guaranteed to brew a pot of coffee 35 percent faster, plus the bold function brews with a stronger and full-bodied flavor.
target.com, $70
Fleo Shorts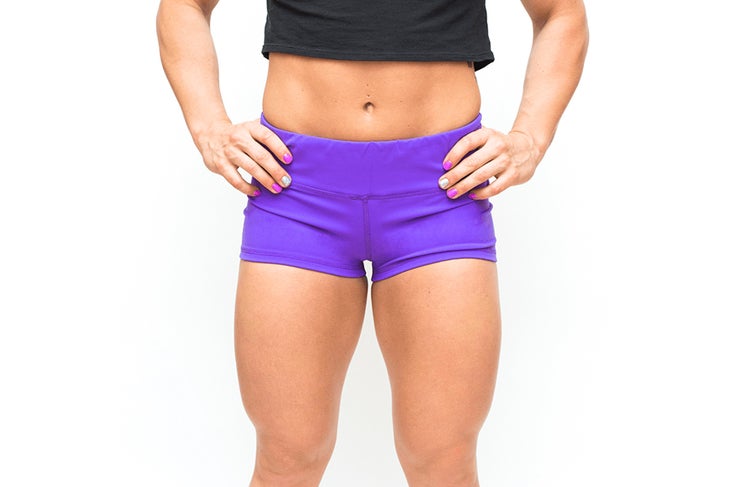 Sick of your shorts riding up and getting in your way in the gym? Nobody's got time for that!
Fleo custom-designs and manufacturers its shorts in the USA with new styles and curated textile prints released every month. Styles range in coverage to fit all body types and are available in a variety of tech-forward fabrics — but they seem to sell out as soon as they release, so don't miss out.
fleoshorts.com, $40-$45
Fitbit Ionic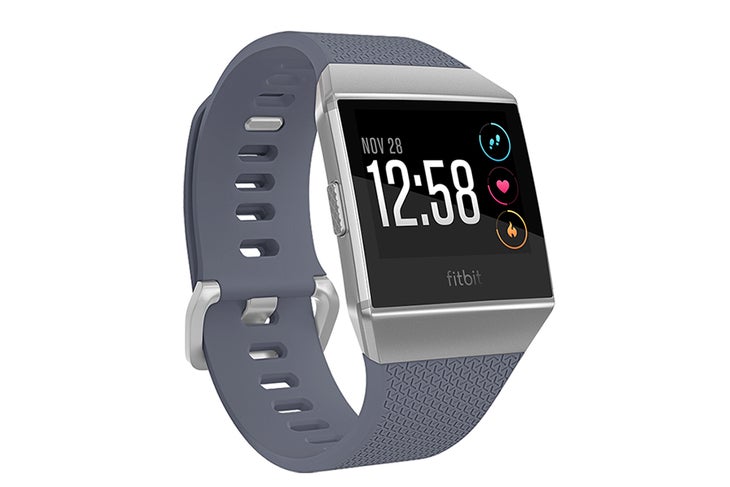 Looking for a watch that can do it all? Fitbit's new Ionic smartwatch includes an all-day activity tracker, heart-rate wrist sensor, built-in GPS, smartphone notifications and app compatibility. Better yet, it can store and play music and pair to your favorite Bluetooth headphones for a little extra motivation during a hard workout. Give your athlete the gift of performance metrics and dynamic coaching with this powerful fitness watch!
fitbit.com, $300
Mark Bell Sling Shot Grippy Hip Circle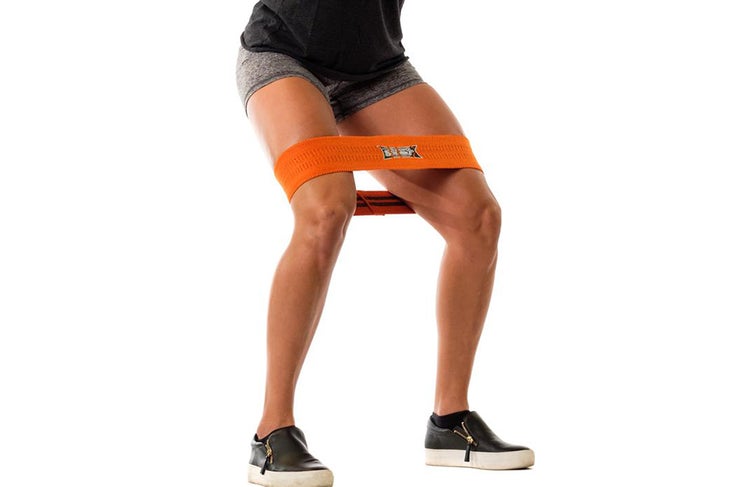 Toughen up your sets by adding bands to your training regimen! The Grippy Hip Circle has a tacky rubber contact strip along the inside to ensure it doesn't ride up or slip down during training. The simple, yet effective, device allows you to activate different muscles by moving it up and down your leg. From squatting to deadlifting, the Grippy adds a new level to the most familiar of workouts.
howmuchyabench.net, $25
Jaybird Run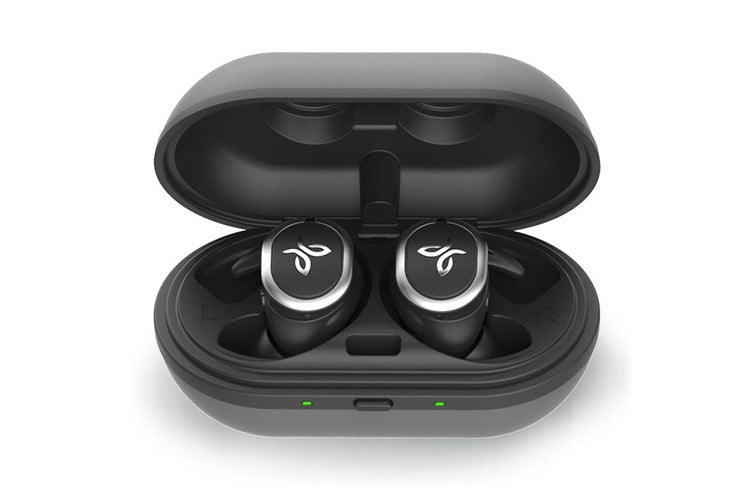 Say goodbye to those pesky headphone wires! Jaybird Run headphones are truly wireless — the earbuds pair to each other and to your smartphone for a freeing workout experience. Not only are they sweat and water resistant, but they have a 12-hour battery life with the included charging case. Technical trails and intense gym sessions are no match for these powerful, great-sounding headphones!
jaybirdsport.com, $180
Delfin Spa Heat Maximizing Capris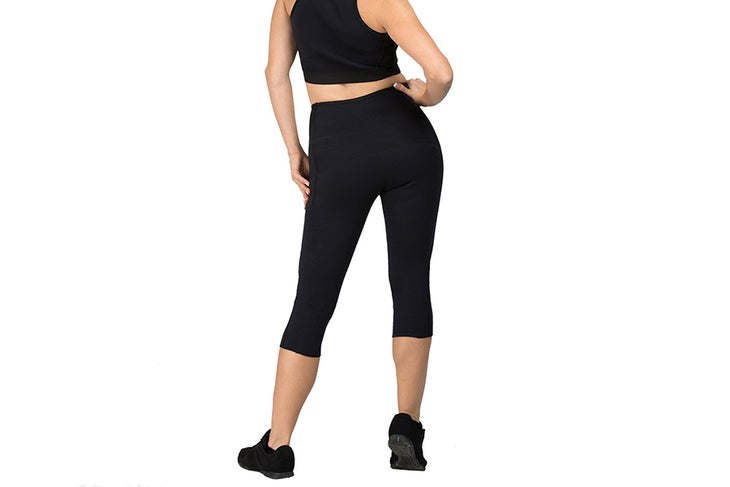 Sweat in style with Heat Maximizing Capris! Delfin Spa created these neoprene-embedded bottoms to maximize sweat output during your training, but there are so many other uses, as well — cycling, CrossFit, cardio, running, hiking, yoga, Pilates, high-intensity interval training, water sports and more! They offer a flattering fit with moderate compression, and the fun colors and patterns Delfin has recently launched are a real plus, too!
delfinspa.com, $56 (TLG20 for 20% off for Oxygen readers)
Oxygen Magazine Subscription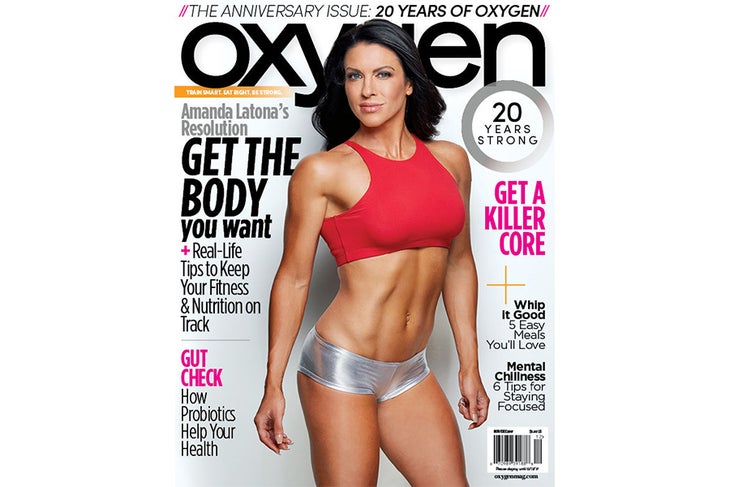 Give the gift of health in 2018 with a subscription to Oxygen magazine! Full of exclusive health and wellness information, workouts, healthy recipes, training tips and more, this is the gift that keeps on giving. Subscribe now and receive our free digital booklet Recipe for Success: Create a New You With the Right Eating Plan.
oxygenmag.com, $25
Bokos Sandals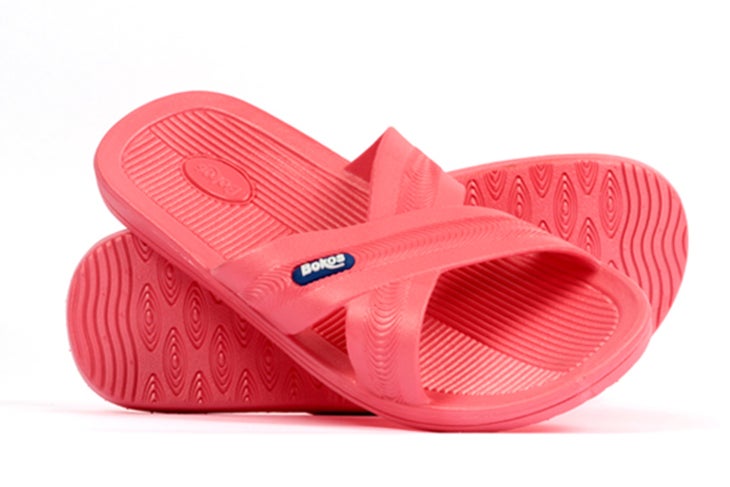 This simple take on a classic style is an ideal option to wear before and after training, in the locker room showers, around the pool and so much more! Better yet, these fun and brightly colored sandals are ultra-comfy, easy-to-clean and odor resistant. Available in so many fun colors, these are sure to be your new faves.
bokosusa.com, $18
Sweat Cosmetics Broad Spectrum SPF 30 Mineral Foundation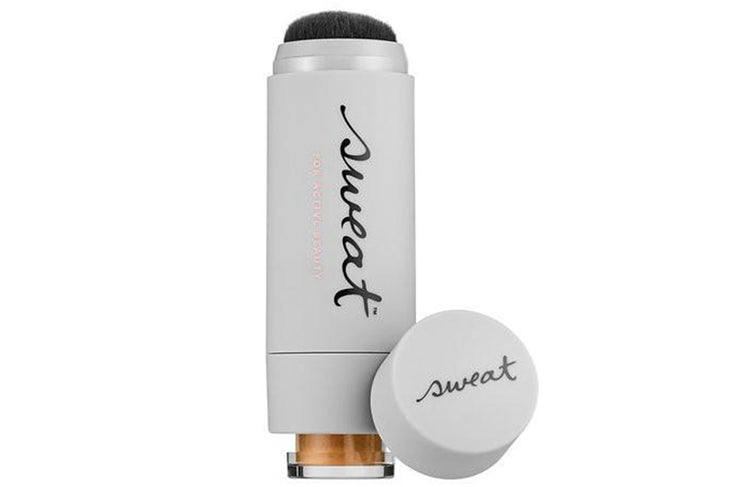 Say goodbye to breakouts! Sweat Cosmetics' mineral foundation is sweat resistant, all natural, hypoallergenic and cruelty-free with SPF protection. Carefully engineered to offer multitasking and convenient ways to keep your skin healthy and beautiful, this mineral foundation provides active women coverage designed to protect, enhance and repair active skin.
sweatcosmetics.com, $24-$42 (DROPANDGIVEME20 for 20% off for Oxygen readers)
Nuts 'N More Nut Butters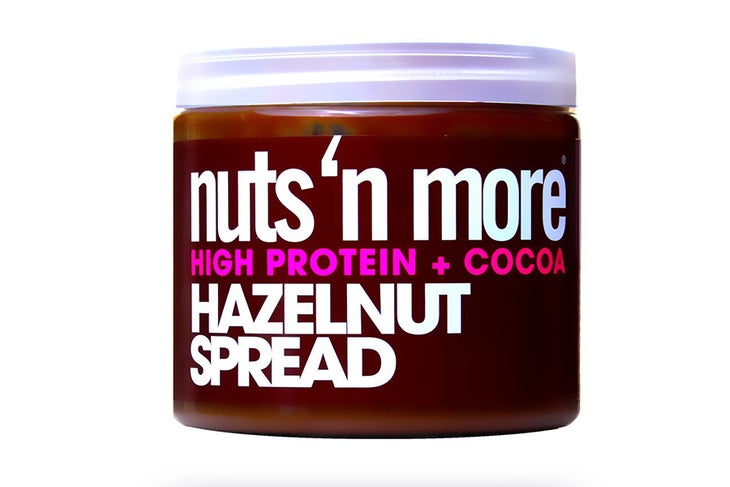 Packed with 12 grams of protein per serving and dense in heart-healthy essential fats, Nuts 'N More nut butters are the perfect snack or meal replacement for the fit woman. Originally formulated to meet any athlete's daily macro intake without spiking her glycemic count, this all-natural, organic and non-GMO high-protein spread is leading the charge against high-sugar foods and teaching consumers how to eat without giving up taste!
nuts-n-more.com, $13 and up (OXYGEN10 for 10% off for Oxygen readers)
Vibration Apparel Tanks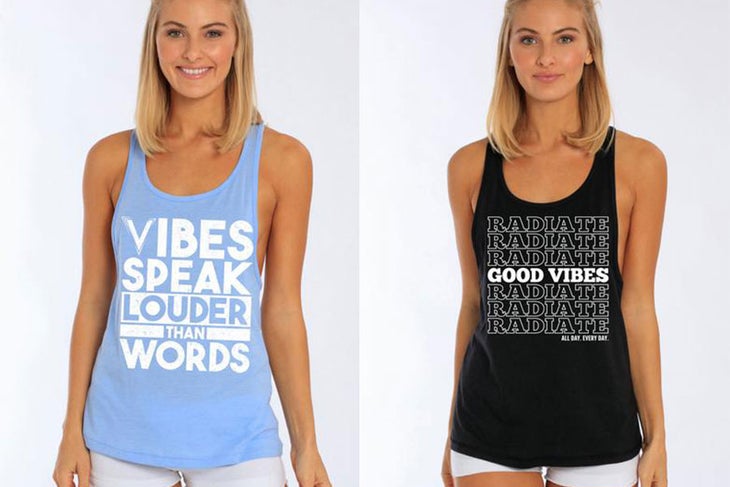 Everyone knows, the cuter your outfit, the harder you work out! These motivational racer-back tanks from Vibration Apparel are all about spreading good vibes and positive energy while tearing up the gym or relaxing at a yoga studio. Plus, for every tank Vibration sells, it donates a brand-new shirt to a child in need. What's better than that?
vibrationapparel.com, $38
FitVine Wine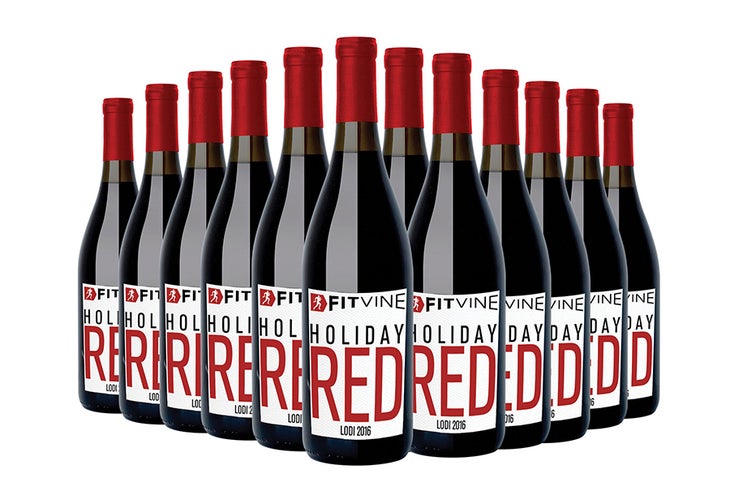 Embrace "cleaner drinking" with this line of wine that features lower sugar, calories and sulfites to help you to power through your morning workout sans hangover. It uses a European-style dry fermentation process to achieve the quality and cleanliness of the product. Be sure to check out FitVine's newly released, limited-edition 2016 Lodi Holiday Red in time for the holidays!
fitvinewine.com, $16 and up
Junk Brands Headbands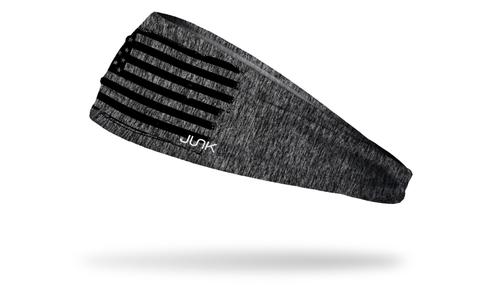 There's nothing worse than sweat dripping into your eyes or hair sticking to your face during a hard workout. Junk Brands headbands feature technical T-shirt fabric that is designed to keep you cool while emulating a super-comfortable T-shirt feel. They are breathable, soft and cool against your skin, will wick sweat away, dry quickly and are odor resistant.
Also, they're super easy to throw into the wash and come in so many awesome colors and patterns. What more can you ask for from a headband?
junkbrands.com, $16-$18